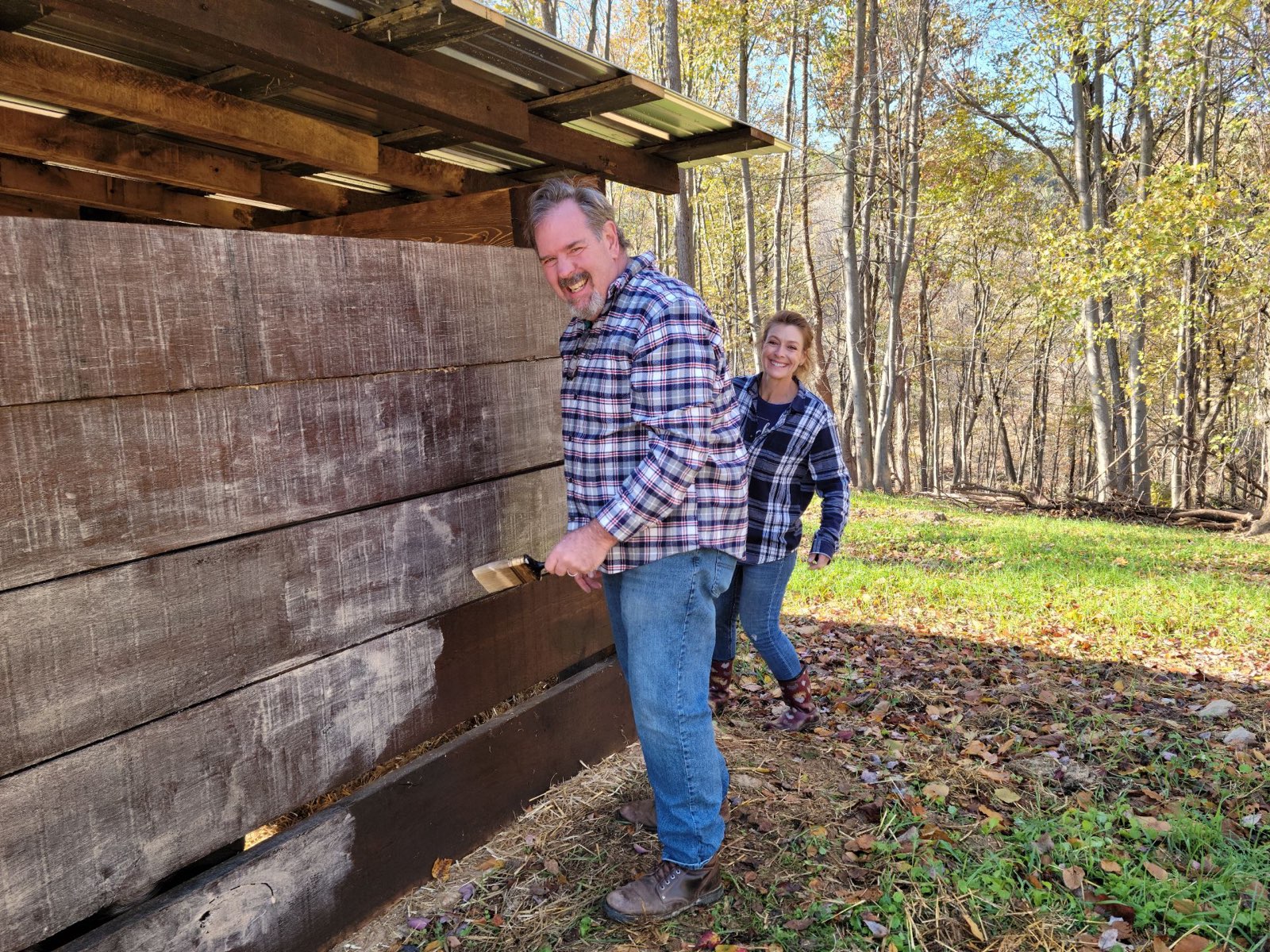 November is Elks Veterans Remembrance Month, which is the perfect time to highlight veteran-focused Community Investments Program grant projects.
Unemployment, homelessness, and PTSD are just a few of the struggles that veterans across the country face, and they are all too often overlooked.
Many Elks Lodges have found active and creative ways to serve veterans in need. York, Pa., Lodge No. 213, used its Gratitude Grant to partner with the Glenn Hope Care Farm, an organization focused on alternative treatment for veterans living with a mental illness.
Run by Aimee Morris, a U.S. Marine Corps veteran, the Glenn Hope Care Farm's mission is to bridge the gap between healthcare and natural healing environments through activities like horticulture therapy, animal husbandry, hiking, fishing, agricultural classes, and more—all which help veterans and their families begin the transition back to civilian life.
"Elks members work with veterans in need and often volunteer at the farm," says Philip Smith, the York Lodge Grants Coordinator. "The peaceful environment of the farm provides a great place for veterans to heal and find employment."
Two years in a row, the York Lodge used its Gratitude Grant to help the farm. Last year, they constructed a new pig pen, and this year they installed new fencing for the pastured pigs and built two feed storage bins.
Elks Lodges also serve veterans with Spotlight Grants, with three of the six off-the-shelf project plans focused on veteran assistance. Among those, creating or aiding a local Stand Down is a popular choice.
Stand Downs are common throughout the United States and provide invaluable resources for veterans facing homelessness or living below the poverty line. Stand Downs are typically one-to-three-day events where veterans can receive needed supplies and resources and meet with vendors who provide information on local veterans' assistance programs.
"Some of our veterans who are displaced or going through rehabilitation are unable to afford basic necessities," says Kassandra Langis, Grants Coordinator at Walla Walla, Wash., Lodge No. 287. "The Stand Down helps those veterans who do not necessarily qualify for the medical care at the V.A. hospital, those veterans who are struggling, and veterans facing homelessness."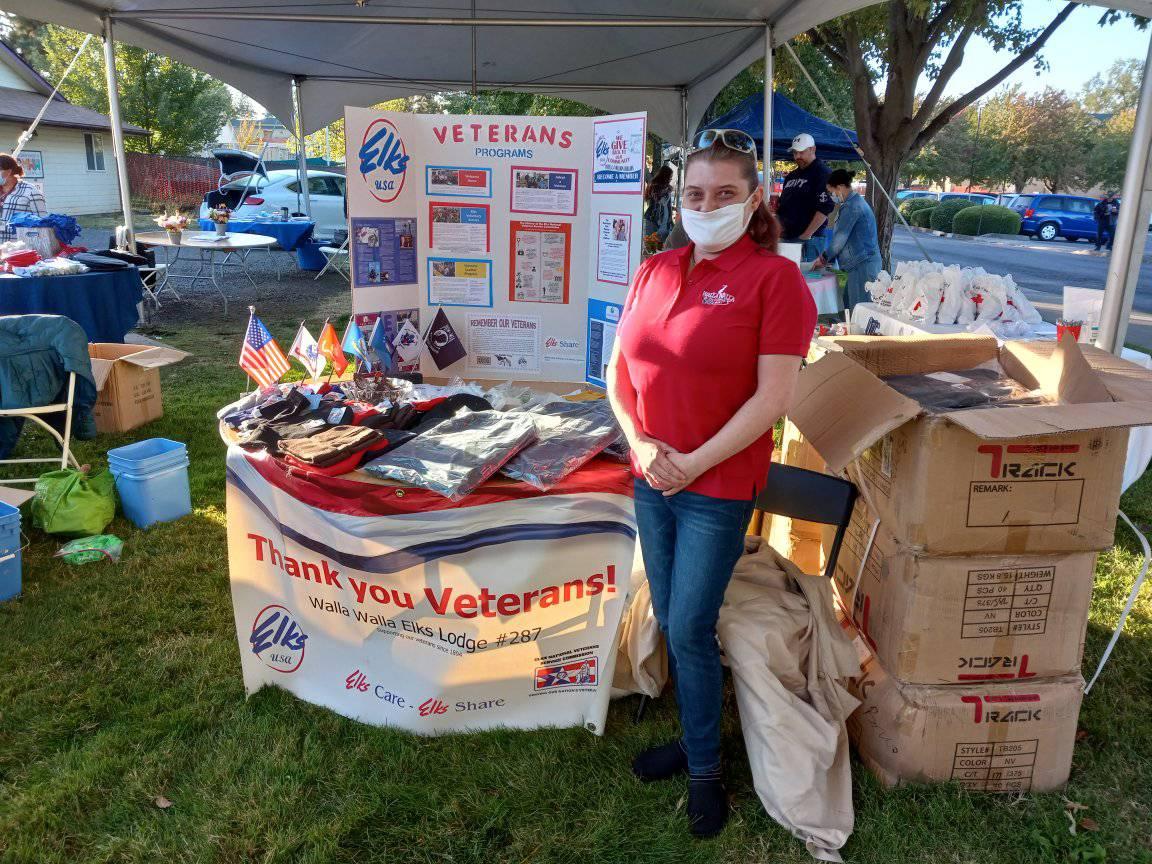 This year, the Walla Walla Lodge used its Spotlight Grant to provide backpacks and winter apparel. According to Langis, being a part of the event also gives the Lodge an opportunity to build relationships with other veterans outreach programs, which, in turn, helps spread the word about the Elks and makes it easier for the Lodge to put together future events.
One of the most pressing issues veterans face after returning home is PTSD. From providing necessary supplies for V.A. hospitals to pairing veterans with service dogs, Lodges frequently use CIP grants to aid veterans with PTSD.
Corning, N.Y., Lodge No. 1071 thinks outside the box to address this very important issue. Using a portion of its Beacon Grant, the Corning Lodge partners with Bath V.A. Hospital, which runs an art program for veterans living with PTSD. Art therapy sessions are held weekly for residents at the facility who are undergoing treatment for military-related injuries or distress.
Working with various art mediums is an alternative avenue that veterans can take to treat their PTSD. Aside from using grant funds to purchase materials needed for the program, Elks also work one-on-one with the veterans during these sessions.
It is part of the Elks' mission to support and honor our veterans. This Elks Veterans Remembrance Month, see what you can do for those in your community who served. Remember, Beacon, Gratitude and Spotlight Grants can be used to assist veterans. The 2022-23 CIP Grant application deadline is January 17, 2023, so apply today!
Lodge grant applications are open through January 17, 2023. For more information on our available grants and their guidelines, check out our Grant Toolkits. If you have any questions about grant projects, the CIP can be reached at 773/755-4730 or LodgeGrants@elks.org.