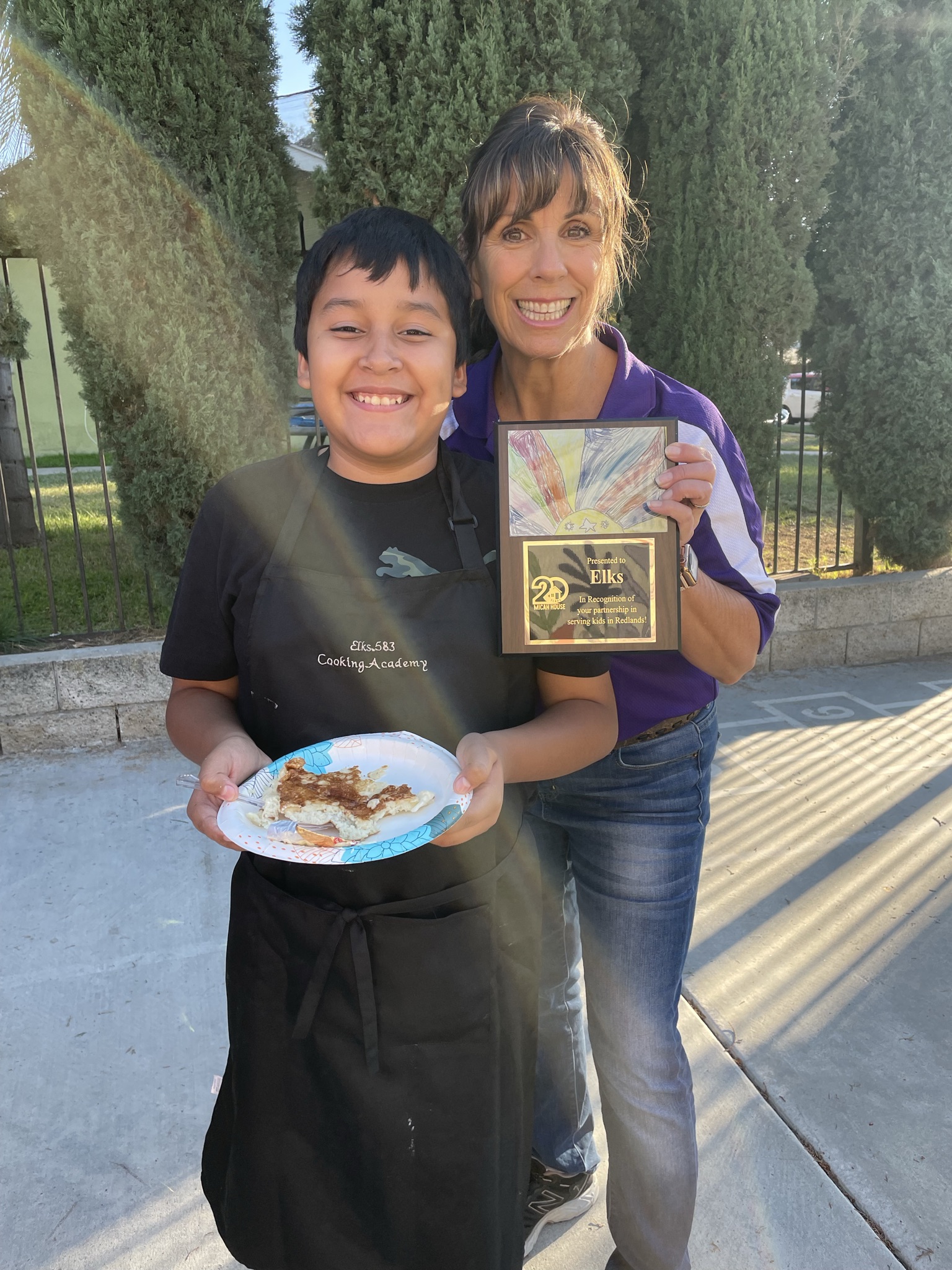 Through the Elks National Foundation's Community Investments Program, Elks Lodges across the country frequently lend their time and resources to aid in the fight against food insecurity. From running community food drives to volunteering with afterschool snack programs, many CIP grants are used to relieve hunger in communities across the country.
Projects focused on educational programs that teach cooking skills and the importance of nutrition address the issue from another angle. Redlands, Calif., Lodge No. 583 is doing just that.
The Lodge used a Beacon Grant to develop a six-week cooking course, aptly named The Cooking Academy, led by Grants Coordinator Lisa Hubbell.
The Redlands Lodge partners with Micah House, an educational after-school program for under privileged youth in neighboring North Redlands, California. The Lodge provides supplies, instructors, and volunteers, and Micah House identifies qualifying participants and provides a team of nutritionists to help with the nutrition section of the course.
"The Cooking Academy evolved from a combination of personal experience relatable to the kids we serve and the Lodge's long-standing desire to help the youth in our community," Hubbell says.
Hubbell recounted growing up in a family that relied on heavily processed foods. After taking a nutrition course in college, her eyes were opened to the importance of a well-balanced diet.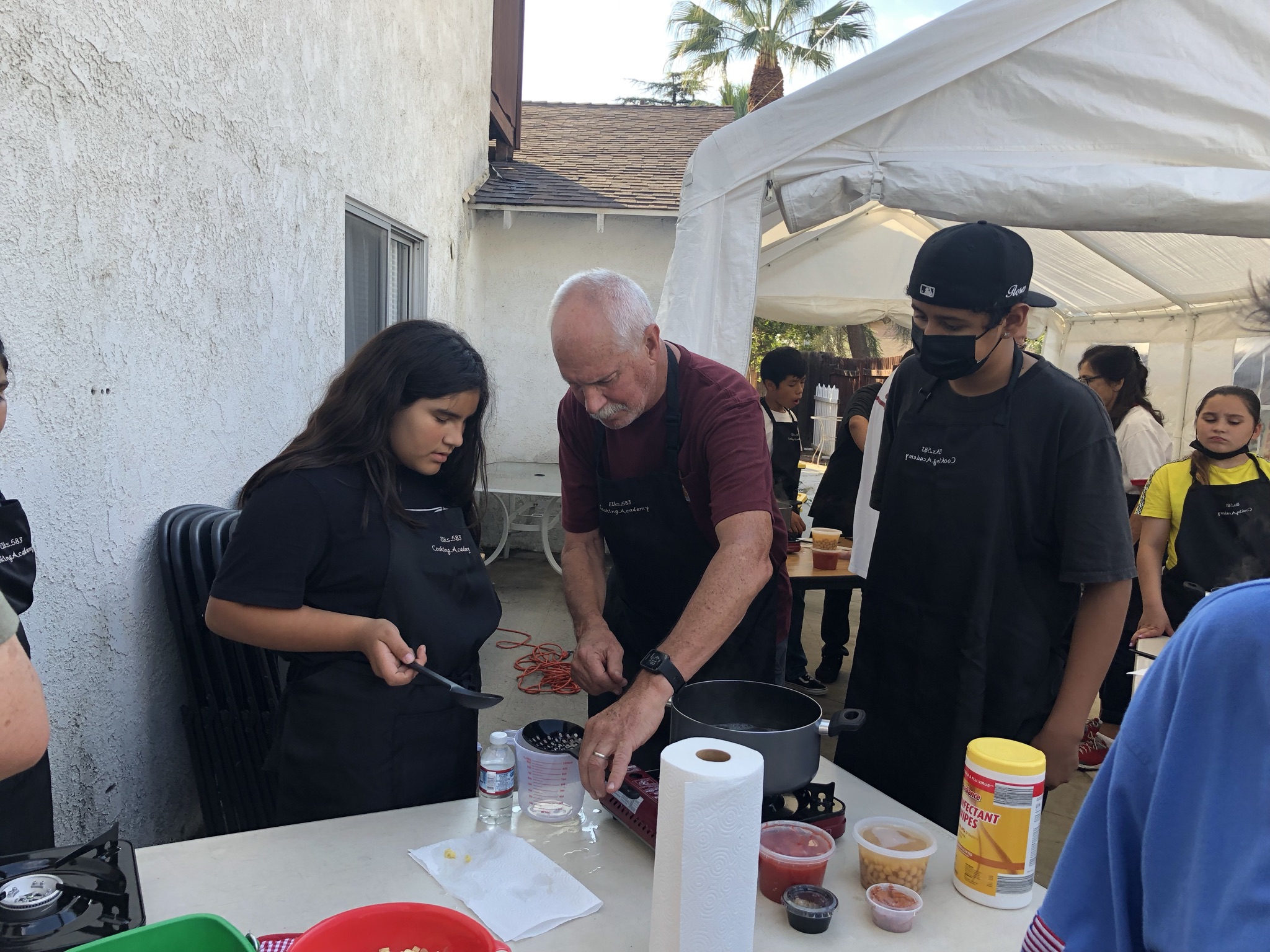 According to Hubbell, that course was a game changer that prompted her to contemplate food choices and how poor nutrition can prevent someone from living a vibrant life.
"I was shocked to learn about the connection of food to health and how certain vitamin deficiencies led to disease," Hubbell says.
Impassioned by the revelation, Hubbell made it her goal to take this knowledge and make a direct impact in her community. Luckily, the Lodge had a team of experts who were eager to volunteer their abilities to the project, including chefs, caterers, a retired home economics teacher, and a retired café owner.
A lead volunteer at the Cooking Academy and an eight-year Elk, Craig Crampton has been with the project from the start. Besides general support and transportation of supplies, Crampton's main role is mentorship, where he can work directly with students.
"Our first classes taught kitchen safety, nutrition, flavor profiles, use of spices, food presentation and teamwork," explained Crampton. "Beginning with eggs and pancakes, participants are taught basic cooking skills and gradually learn more advanced techniques like pan frying, sauteing and the difference between a simmer and a boil."
Once the meals are cooked, students can enjoy their scratch-made creations. Any leftover food is sent home with the kids, allowing them to show off their skills to their families. Needless to say, the project has been a hit.
This came as no surprise to Hubbell.
"What I have learned is that the grant projects that involve continuous interaction with the same participants are the programs that have the greatest impact," says Hubbell, attributing a consistent positive influence to making a deep and lasting impression on the students.
"Nothing was more satisfying to me than when two of my original students came back to be in my group week after week," Crampton added.
The Cooking Academy has been such a success that this year the Redlands Lodge is using its Beacon and Spotlight Grants for the project and is planning for future growth.
"We have already seen a 30 percent increase in interested students. We have also piqued interest in more of our members wanting to volunteer this year. We are looking to expand the recipes and skill level for these students, as most are returning again," says Crampton, adding that they have had surrounding Lodges inquire about starting similar programs.
Knowledge is power, and creating a space for students to learn allows for positive youth development. With the help of CIP grants and a group of dedicated volunteers, the Redlands Lodge has been able to empower these budding chefs with skills that will last them a lifetime.
Lodge grant applications opened on April 1. For more information on our available grants and their guidelines, check out our Grant Toolkits. If you have any questions about grant projects, the CIP can be reached at 773/755-4730 or LodgeGrants@elks.org.