Homeless Shelter at Sapulpa, Okla., Lodge No. 1118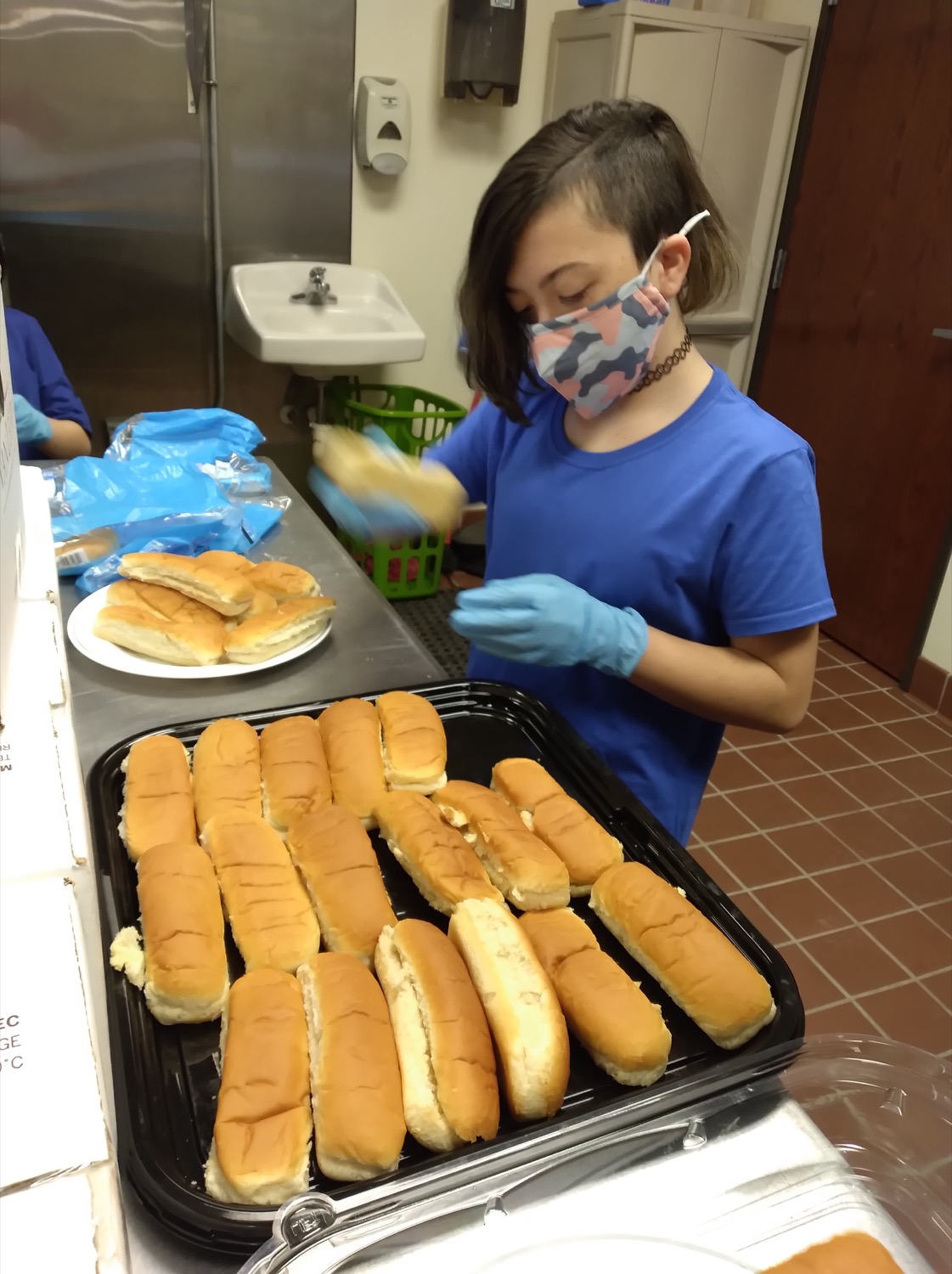 In February 2021, record cold weather and snowstorms hit the southern United States, leaving already vulnerable populations more susceptible to hardship. After a man experiencing homelessness passed away due to the severe cold in nearby Tulsa, Oklahoma, the Sapulpa, Okla., Lodge No. 1118 decided to step up and help their community by offering the Lodge as a homeless shelter.
The Sapulpa Lodge took to Facebook to appeal for donations to temporarily transform the Lodge into a shelter for those in need. The Sapulpa Elks were blown away by the response they received from their community—food, money, sleeping bags and clothes were donated.
"We were overwhelmed with the donations. The community really came out and gave us everything we needed," says Brian Stephens, a Sapulpa Lodge member. "Someone dropped off two dozen donuts. He wasn't even from Sapulpa, just saw it on Facebook and said he wanted to help."
Inspired by the generosity of the Sapulpa Lodge, other organizations like Shoulder 2 Shoulder Ministries donated manpower to the cause—or in some cases, kid-power. A group of youth volunteers called Young Minds, Big Ideas aided the Sapulpa Elks by gathering games, puzzles, and other donations from local businesses. They also served food to those sheltering at the Lodge. Many people sought refuge with the Elks; when Tulsa shelters reached capacity, people found safety at the Sapulpa Lodge. Even non-Oklahoma residents relied on the Sapulpa Elks—a Montana resident asked them to check on a friend living in a trailer nearby, resulting in the Elks and Shoulder 2 Shoulder Ministries bringing the person blankets.
The shelter was for anyone in need, no questions asked. "We had one guy who wasn't homeless, but his house didn't have heat. So, he stayed with us." Helping people in need not only runs in the Sapulpa Lodge, it runs in the Stephens family. Brian's brother Mark serves as the Secretary for the Sapulpa Lodge and writes all its grant applications. In 2020-21, the Sapulpa Lodge used its Gratitude Grant to provide coats, backpacks and PPE to people with disabilities, and used a merged Beacon and Spotlight Grant to help fund the local food bank.
Between CIP grants and the shelter, members of Sapulpa Lodge showed that #ElksAlwaysCare and inspired the community to band together to help those most in need. It just goes to show how far the Sapulpa Elks will go to make the Lodge feel like home.
---
Back to top