COVID-19 Grants Update from the CIP
Elks National Foundation Director Jim O'Kelley provides a glimpse into the
Foundation's response
to the COVID-19 pandemic. Here's how it could affect the launch of the 2021 grant year, which is supposed to open on April 1.
Right now, it's looking like we will delay the start of the grant year to June 1 for all grant components except the Gratitude Grant.
We're in an extremely difficult planning environment right now. And, it makes a lot of sense to press pause and let the dust settle a bit. After all, how effective can our projects be if we don't know whether our partner organizations will be open, how large our gatherings can be, even what our communities need most?
Plus, we know that many Lodges are facing challenges wrapping up grant projects for the current year. If that is the case for your Lodge, please let us know, so we can be on the same page.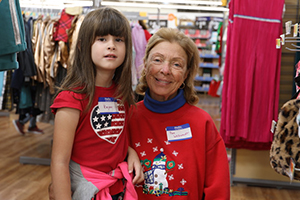 Now, Elks being Elks, we know Lodges will want to do things right now to help the most vulnerable members in our communities. That's why we think we'll open the Gratitude Grant on April 1. That's the one grant that can be used for a donation to another organization.
Normally, if you proposed to donate your Gratitude Grant to another organization, we'd ask you to consider a more active use of the funds. This year, we'll flip that approach on its head. If you propose to use a Gratitude Grant for an active project to take place in the next few months, we're going to have a lot of questions for you about feasibility. Instead, think about donating to food pantries or other organizations in your community that are better equipped to directly serve the people who are going to need help most as we work our way through this pandemic.
This is a lot to take in and things are changing daily. Please be patient and flexible. Check elks.org/enf for updates.
We'll get through this and our grants will help.
---
Back to top