Celebrate Veterans Remembrance Month
As a nation, we celebrate Veteran's Day on November 11. As Elks, we observe the entire month as Veterans Remembrance Month.
"So long as there are Veterans, the Benevolent and Protective Order of Elks will never forget them."
Lodges across the country are using CIP grants to keep that promise to our American heroes. Want to learn more? Check out the links below.
Serving the Needs of Today's Veterans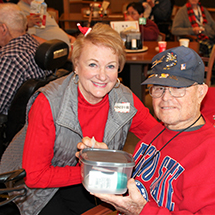 CIP Veterans Resources

—The home of CIP grant guidelines for projects serving veterans.
Top Ten List—Ten tips for serving the needs of today's veterans.
A Hand Up—Our classic series focusing on the issues facing returning servicemen and women, as well as examples and resources for Lodges looking to do more to serve them.
Other Organizations Dedicated to Service—Find out about more organizations dedicated to meeting the needs of veterans.
Elks In Action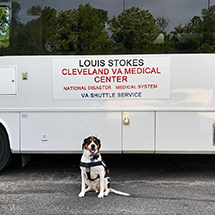 Elks in Action Instagram—All month we'll be featuring photos and recaps of Lodges and their grant projects dedicated to serving veterans.
Biloxi, Miss., Lodge No. 606
—Learn how this Lodge helps veterans one meal at a time.
One Last Stand: The Fight Against Homelessness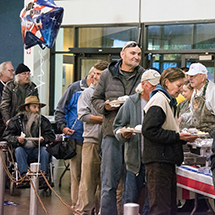 ENVSC Film Series—Watch and share the stories of seven formerly homeless veterans.