Valentine's Day may have been created to sell heart-shaped candy and sappy cards, but it is also a good time to focus on people in need in your Lodge's community. Everett, Wash., Lodge No. 479 is a great example of just that—the Lodge hosts a Valentine's Day dance for students with disabilities from a local high school.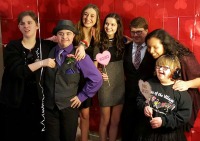 When members recognized that students with disabilities are often not afforded the same social events as other students, they took the situation into their own hands and created a fun event full of food, fun, dancing and photos! With the help of a Promise Grant, Elks personally invited the students to the dance. The turnout was incredible with almost 60 students in total!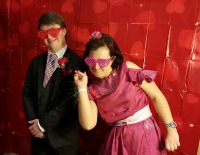 Valentine's Day isn't the only day to spread the love. Lodges can—and do—host similar social outings for students with disabilities all year long. If Valentine's Day isn't your style, consider using a Beacon or Gratitude Grant to hold a series of social event for students with disabilities such as dances, taking students to a museum, sporting event or any other fun activity!
But hurry! We encourage Lodges to spread the love all year-round and grant application deadlines are approaching. Beacon Grant applications close on March 31 and Gratitude Grant applications close on May 31.

The Elks National Foundation allocated $9.8 million this year to fund the Community Investments Program. Lodges meet local needs through Beacon, Gratitude, Promise and Impact Grants. These grants offer Lodges opportunities to serve the community in ways that will raise the Lodge's profile, energize the membership, encourage former members to return to the fold, and gain the notice of people who want to be part of an organization that's doing great things. To learn more about the Community Investments Program, please visit elks.org/CIP.
---
Back to top