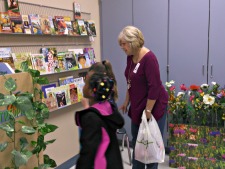 At the local elementary school in Winter Haven, Florida 83 percent of the students are living in poverty. Throughout the school week, students receive free breakfast and lunch, but this is not always the case on the weekends. This is where Winter Haven, Fla., Lodge No. 1672 stepped in to help fight childhood hunger.
"They were provided breakfast and lunch at school but had nothing on the weekends until the Elks began to supplement the pantry," stated CIP Project Manager Vicki Kirkland.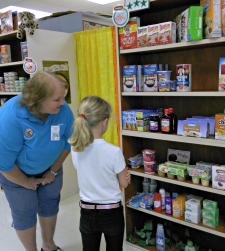 Using a Promise Grant, the Lodge set-up a weekly pantry full of basic necessities—food and hygiene products—for students to visit on Fridays. Each week 30 to 40 Elks purchase, deliver and distribute food, juice, toothpaste, shampoo, soap, and other needed hygiene products.
When prompted about the Lodge's response to the project, Vicki said, "Our Lodge reacted by donating money and time to keep it going. It was an overwhelming response from members and the community."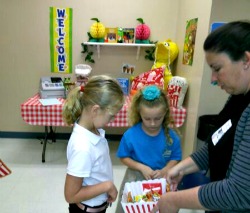 With committed volunteers such as Vicki and her fellow Elks, there's no doubt their community will continue to grow stronger every day. If your Lodge is interested in strengthening its community and securing the future of local youth, apply for a Promise Grant today! They're available now to the first 500 Lodges that apply with a qualifying youth project.
Elks are committed to America's future. To build the character and competence of local youth, the Elks National Foundation awards $2,500 Promise Grants to the first 500 Lodges that pledge to host an eligible youth event. To find out more about Promise Grants and the Community Investments Program, visit enf.elks.org/PromiseGrants.