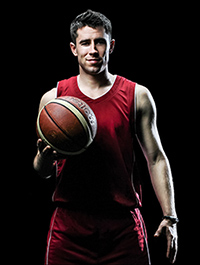 Greetings!
For those of you who don't know me, my name is Jesse LeBeau and I am the 2013 Elks Alum of the Year. Currently I stay busy as an actor, author and motivational speaker. I've been able to do some pretty cool things in my life like:
Star in commercials and movies with people like Kobe Bryant, Charles Barkley and Justin Bieber.
Watch Rob Dyrdek high-five a bear at The Fantasy Factory.
Write a book endorsed by Heidi Klum.
Produce my own basketball dribbling DVD endorsed by Allen Iverson.
Travel the world playing streetball professionally on TV.
Play Kevin Durant one-on-one.
And many more things I would have never imagined I would get to do!
I don't know if I would have been able to do any of these things if it wasn't for the Elks. When I was 10-years old growing up on a small island in Alaska I used to have to take a small boat every day just to get to school. That year, I won the Elks Hoop Shoot competition and got to travel to regionals and compete. I didn't end up winning, but what I learned in the process was more valuable than any trophy.
The Elks Hoop Shoot taught me that if I wrote down a goal, believed in myself, worked hard, and took action that anything was possible! If I could go from a small island in Alaska with no roads or stores to traveling around shooting in free throw competitions, I wondered what else was I capable of. This life lesson I learned from the Elks set me up for a future of success and it has been a pleasure getting involved with the Elks and spending time with members.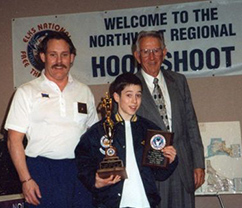 I highly encourage others to take action and get involved! I was so thankful to receive a scholarship for college from the Elks and getting back onboard with them has been truly rewarding and inspiring. I believe a key to life is surrounding yourself with great people, and that's exactly what you will find at the Elks. Being the Elks Alum of the Year has been an amazing experience and is something I recommend to anyone who has the chance to do it! If you are interested in applying, please click here to fill out the short online application, due May 1, 2014.
To learn more about me and the amazing impact the Elks has had on my life you can visit www.JesseLeBeau.com/book.
Sincerely,
Jesse LeBeau
2013 Elks Alum of the Year
2005 Most Valuable Student Scholar
---
Back to top