A new per-member-giving goal
A new National President was elected at the 2021 Elks National Convention in Tampa. Keith Mills will lead the Elks for the next year, traveling from state to state with his spouse, First Lady Amy Mills.
Every National President establishes a per-member-giving goal to encourage support of the Elks National Foundation. For 2021-22, Mills kept the goal at $4.80, acknowledging that we remain in a difficult fundraising environment. Lodges that reach the per-member-giving goal this year are eligible for a Gratitude Grant next year.
A 501(c)(3) public charity, the Elks National Foundation helps Elks build stronger communities through programs that support youth, serve veterans and meet needs in areas where Elks live and work. For more information on the ENF, visit elks.org/enf.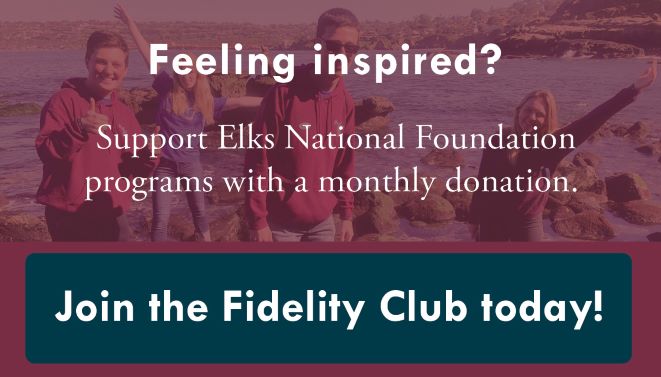 ---
Back to top