Keoni Bailey puts love into everything he does as a scholar, volunteer and future doctor.
Bailey, a 2015 Most Valuable Student scholar sponsored by Oshkosh, Wis., Lodge No. 292, graduated from Marquette University in Milwaukee, Wis. with a bachelor's degree in biomedical sciences and a minor in psychology. He didn't stray far from his Midwestern roots for his next step—he attends the University of Michigan Medical School.
Bailey received a 2019 Gunther & Lee Weigel Medical School Scholarship. When he began his medical education, he was unsure about his clinical specialty but decided to pursue academic medicine.
"I am committed to developing a career deeply rooted in an urban, underserved setting domestically and [rooted in] resource-limited regions abroad," Bailey says. "I am determined to become an effective, socially-conscious educator capable of empowering patients."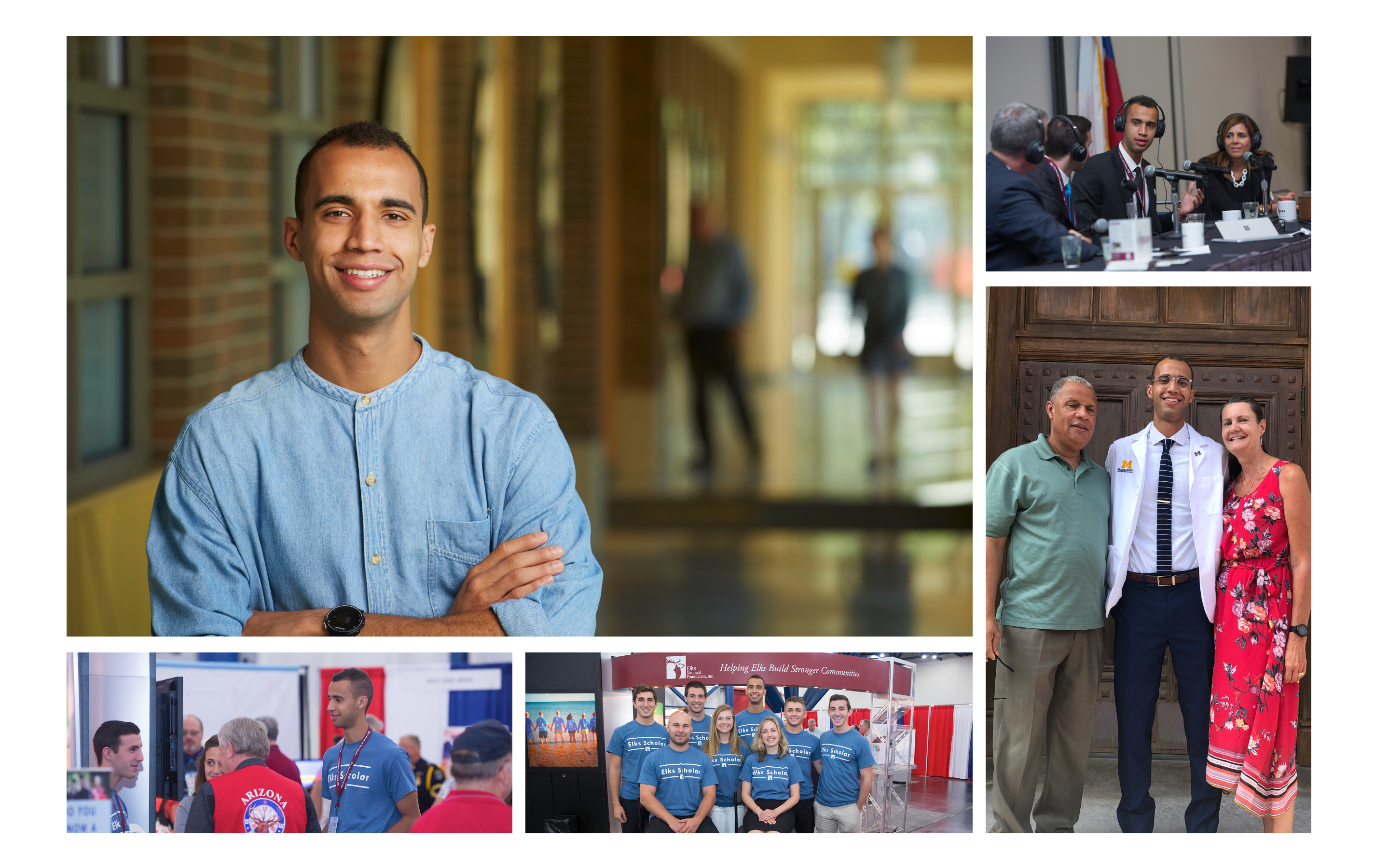 During his freshman year at Marquette, Bailey began volunteering at City on a Hill, a faith-based nonprofit in Milwaukee. He started out as a certified nursing assistant, administering blood pressure and glucose screenings to patients with limited or no insurance.
"During my first clinic experience, I began to gain insight into the complexity and challenges of navigating healthcare [and] the harsh reality of unmanaged cardiovascular conditions," Bailey says.
Growing as a volunteer, Bailey began mentoring black youth at City on a Hill. It was these mentorship experiences, combined with the lessons he learned in the clinics, that inspired Bailey to use his career to help underserved communities.
Bailey's MVS scholarship allowed him to take his love for service across the country.
"When I received a MVS scholarship, I viewed it as a financial blessing to attend the school of my dreams, but it has afforded me far more meaningful opportunities than I ever could have imagined," Bailey says.
Bailey attended the 2016 Winter Elks Scholar Service Trip in Oakland, California to thank the Elks for their support and their belief in his potential. Just months later, he presented at the 2016 Elks National Convention in Houston and was featured on the Midday with the ENF podcast. He served alongside fellow 2019 Weigel recipient Ganeev Singh during the 150 for 150 celebration at the 2018 Elks National Convention in San Antonio.
"The experience was a reunion of old friends and further proof of the underlying truth I have come to understand about the Elks: Generosity begets generosity," Bailey says.
He describes his Elks scholarship as much more than a financial blessing—he sees it as an invitation to family. He hopes to join the Elks in their mission to build stronger communities in the best way he knows how: caring for the health of his neighbors.
"I believe medicine provides an unparalleled opportunity to combine love with the ability to heal, and it is my intention to harness this potent energy," Bailey says. "I hope to relay and further the generosity of the Elks through my vocation and life; through the people I have been blessed to know already and the communities I will pour love into for as long as I am able."
Check out ENF films featuring Bailey serving alongside the Elks below.
After losing her husband, Gunther, to a staph infection in November 2009, the late Lee Weigel wanted to improve the quality of healthcare in our country. To realize that goal, she partnered with the Elks National Foundation to endow the Gunther and Lee Weigel Medical School Scholarship, which helps Elks scholars pursue careers in medicine. For more information, visit enf.elks.org/WeigelMSS.