Lodge #184 Home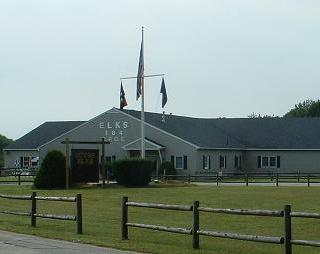 Visit the NEWS page for upcoming events and the Lodge newsletter.
You can now visit us on Facebook! Click on the Links Page to the left to find us.

We Are A NON-SMOKING Facility

The Dover Lodge meets on the 2nd and 4th Wednesday of every month (except July, August, and November - 2nd Wednesday only) at 7:00pm.
Address: 282 Durham Road Dover NH
Operating Hours: Sunday and Monday 11:00am to 7:00pm. Tuesday thur Thursday 11:00am to 8:00pm. Friday & Saturday 11:00am to 9:00pm
Interested in becoming a member? To view our On-line Membership Application, go to http://www.elks.org/members/emasFAQ.cfm
Directions: From Rte. 4 Take the RT-108 ramp toward DOVER/ NEWMARKET. Head toward Dover, Continue to follow NH-108. 1.95 miles, look for our sign on the right. From Rte 16 (Spaulding Tpke) take Exit 7 and take NH 108 towards Durham/UNH look for the sign on the left.
Please sign our Guest Book!
---
Back to top