Who are the Elks?
Elks are community. No matter where you go in the country, an Elks Lodge is right around the corner.
Join us in service to your community!
Alum
Meet the Board!
We are thrilled to introduce the inaugural Hoop Shoot Alumni Advisory Board, a.k.a. the BackBoard. These four past National Finalists will join us in Chicago for the 2016 Hoop Shoot National Finals. They will serve as volunteers, leaders, and role models to this year's 72 National Finalists! Get to know these outstanding Hoop Shoot alumni below.
---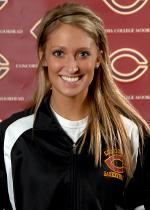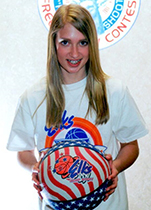 Name: Lindsey Guzek College: Concordia College Moorehead, MN Sponsoring Lodge: Thief River Falls, MN, Lodge No. 1308 Last seen at the National Finals: 2007, National Champion 12-13 Girls National Finals Score: 23/25 About:

Lindsey faced some tough competition on the road to the 2007 Hoop Shoot National Finals. She utilized her work ethic, dedication and goal setting to overcome obstacles and be crowned a Hoop Shoot National Champion. Her name is permanently inscribed in the Basketball Hall of Fame, along with some of the best to ever play the game. Lindsey is very excited about bringing her wisdom to Chicago to help our 2016 National Finalists enjoy their experience as much as she enjoyed hers. Lindsey is studying to be a nurse.

Advice for 2016 National Finalsts: "Focus, take a deep breath, and enjoy."
---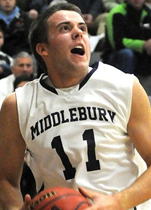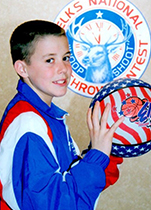 Name: Matt St. Amour College: Middlebury College Sponsoring Lodge: St. Albans, VT, Lodge No. 1566 Last seen at the National Finals: 2007, 4th Place 12-13 Boys National Finals Score: 23/25, 4/5 About:

Matt learned a lot of lessons during his time with the Elks Hoop Shoot. Lessons about confidence and handling pressure. He has since applied what he learned to reach goals in all aspects of his life. Taking college exams, meeting new people and even still on the court as a college basketball player, Matt takes what he learned from the Hoop Shoot with him wherever he goes. He wants to help make sure that our 2016 National Finalists take what they will learn from the Elks Hoop Shoot with them as they strive to succeed both on and off the court. Matt is also an Elks National Foundation Most Valuable Student Scholarship recipient.

Advice for 2016 National Finalsts: "Enjoy every second and keep working hard."
---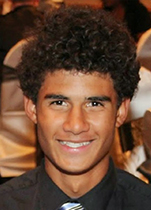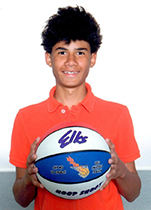 Name: Fox Maikovich College: University of Colorado, Boulder Sponsoring Lodge: Boulder, CO, Lodge No. 566 Last seen at the National Finals: 2010, 6th Place 12-13 Boys National Finals Score: 21/25 About:

Fox remembers the pressures that came with being a 2010 Hoop Shoot National Finalist, but has some very good insights that he plans to pass on to the 2016 National Finalists. "The state may seem larger than any you may have seen before, but it's still the same size ball, and basket, and distance, and rim." Fox will use his sense of humor to help relax the nerves of the 2016 Hoop Shoot National Finalists. After all, they deserve to be there. Fox is a fan of more than just basketball. He also loves football and soccer!

Advice for 2016 National Finalsts: "Shoot with confidence; try not to worry about the outcome."
---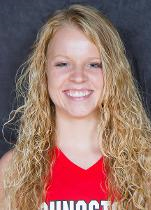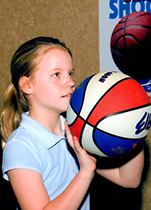 Name: Melinda Trimmer College: Youngstown State University Sponsoring Lodge: Alliance, Ohio, Lodge No. 467 Last seen at the National Finals: 2008, 7th Place 10-11 Girls National Finals Score: 19/25 About:

A six year contestant, Melinda is no stranger to the Elks Hoop Shoot. She knows how important it is to have a great support system. When she was younger she was worried about letting her family down, but the harder she worked the more she realized that she had her family and the Elks community behind her — no matter what. Melinda is excited to be a part of the support system for the 2016 Hoop Shoot National Finalists. Melinda plays Division I College Basketball at Youngstown State University.

Advice for 2016 National Finalsts: "No matter what the outcome, you are a champion."
---
---
Back to top