Who are the Elks?
Elks are community. No matter where you go in the country, an Elks Lodge is right around the corner.
Join us in service to your community!
Step Up to the Line! - Are you interested in sharing your ideas to shape the future of the Elks Hoop Shoot? Would you like to get to know Hoop Shoot National finalists and their families? How about some great Elks and ENF staff members? If so, we have the perfect opportunity for you! Join the Elks Hoop Shoot Alumni Advisory Board. Even though you have aged out of the Hoop Shoot, this is a fantastic opportunity for you to once again be directly involved with the program. You will be a member of a national board, and help us host the Hoop Shoot National Finals in Chicago, IL.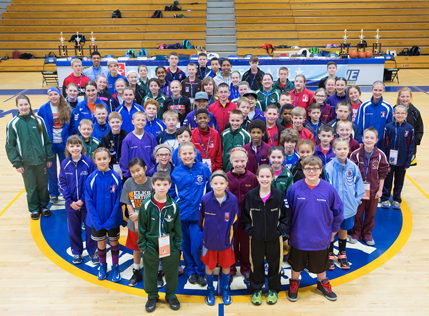 The Elks Hoop Shoot Alumni Advisory Board is composed of four members over the age of 18 who have previously participated in the Hoop Shoot National Finals.
Board member responsibilities include:
Attending the Hoop Shoot National Finals in April, all expenses paid. This year, Board members must be available to travel to Chicago, IL, from Thursday April 20, through Sunday, April 23, 2017.
Volunteering at Lodge, District, State and Regional Hoop Shoot contests if able.
Volunteering at with local Elks Lodge if able.
Being a role model for Hoop Shoot contestants and finalists.
Communicating and providing feedback by email throughout the year.
Contact Youth Programs Associate Billy Donnelly at billyd@elks.org if you have any questions or would like further information.
---
Back to top