Who are the Elks?
Elks are community. No matter where you go in the country, an Elks Lodge is right around the corner.
Join us in service to your community!
HoopShoot Contest Schedules

Find your contest
Enter your zip code and we'll find the competing lodge nearest your location.
If you've advanced beyond your local and district contests, click on your state or scroll down below to view a list of Hoop Shoot state and regional contests in chronological order.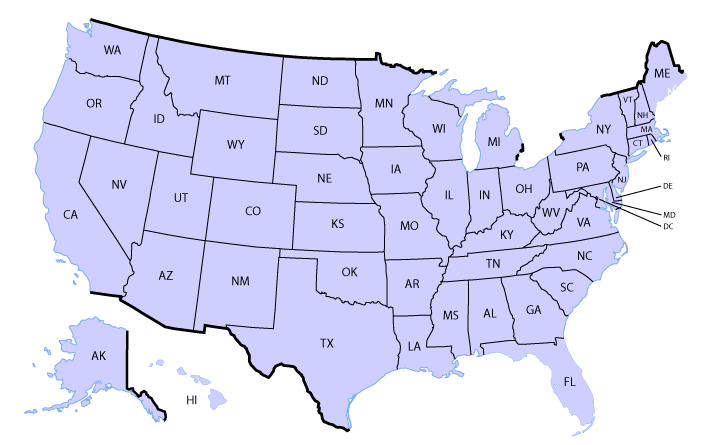 South Dakota State Contest
Date: 01/16/2016
Location: Pierre, SD
Details: Georgia Morse Middle School
Contact: Seb Axtman, State Director
Contact Phone: 605-224-5468
Contact Email: seb.axtman@state.sd.us
North Dakota State Contest
Date: 01/23/2016
Location: Jamestown, ND
Details: Jamestown High School
Start Time: 10:00 am
Contact: Jeff Douty, State Director
Contact Phone: 701-320-3282

Tennessee State Contest
Date: 01/30/2016
Location: Franklin, TN
Contact: Pip Summers, State Director
Contact Phone: 731-855-3522
Contact Email: pipsummers@yahoo.com
Vermont State Contest
Date: 01/30/2016
Location: Barre, VT
Details: Spaulding High School
Start Time: 10:00 am
Contact: Steve Edgerley, State Director
Contact Phone: 802-334-6912
Contact Email: kentucky@surfglobal.net
Maine State Contest
Date: 01/31/2016
Location: Bangor, ME
Details: Bangor High School
Start Time: 10:00 am
Contact: George Jones, State Director
Contact Phone: 207-242-3520
Contact Email: gjonesmaine@gmail.com
Maryland, Delaware & D.C. State Contest
Date: 01/31/2016
Location: Dover, DE
Details: Dover High School
Contact: Gary Eckenrode, State Director
Contact Phone: 240-447-8546
Contact Email: gjeck50@gmail.com
Rhode Island State Contest
Date: 02/04/2016
Location: Warwick, RI
Details: Boys and Girls Club
Start Time: 1:00 pm
Contact: Steven Lagese, State Director
Contact Phone: 401-728-0747
Contact Email: slagesse21@verizon.net
Arkansas State Contest
Date: 02/06/2016
Location: Hot Springs, AR
Details: Hot Springs High School
Start Time: 1:00 pm
Contact: Mike Muldoon, State Director
Contact Phone: 501-282-1513
Contact Email: muldoon1946@hotmail.com
Idaho State Contest
Date: 02/06/2016
Location: Caldwell, ID
Details: College of Southern Idaho
Start Time: 1:00 pm
Contact: Harley Birchmier, State Director
Contact Phone: 208-682-3197
Contact Email: loghog10@frontier.com
Kansas State Contest
Date: 02/06/2016
Location: Wichita, KS
Details: Sunrise Christian Academy
Start Time: 10:00 am
Contact: Tony Nash, State Director
Contact Phone: 620-778-4779
Contact Email: tnash@altamontks.com
Massachusetts State Contest
Date: 02/06/2016
Location: Maynard, MA
Details: Maynard Middle School
Start Time: 9:00 am
Contact: Robert Duggan, State Director
Contact Phone:
Contact Email: phuggybear165@aol.com
Missouri State Contest
Date: 02/06/2016
Location: Imperial, MO
Details: Windsor High School
Start Time: 1:00 pm
Contact: Randy Eaton, State Director
Contact Phone: 314-570-3675
Contact Email: randy_eaton@yahoo.com
Montana State Contest
Date: 02/06/2016
Location: Livingston, MT
Details: Sleeping Giant Middle School
Start Time: 10:00 am
Contact: John Morford, State Director
Contact Phone: 406-581-4182
Contact Email: jmorford@bigskyracks.com
Oklahoma State Contest
Date: 02/06/2016
Location: Sapulpa, OK
Details: Chieftain Center
Start Time: 9:00 am
Contact: Tom Nuttail, State Director
Contact Phone: 918-446-3600
Contact Email: tom.nuttall@cox.net
Utah State Contest
Date: 02/06/2016
Location: Provo, UT
Details: Independence Jr. High School
Start Time: 11:00 am
Contact: R.C. Smith, State Director
Contact Phone: 435-841-9766
Contact Email: gmajgparc@yahoo.com
West Virginia State Contest
Date: 02/06/2016
Location: Charleston, WV
Details: Capital High School
Start Time: 10:00 am
Contact: P. M. Carper, Jr., State Director
Contact Phone: 304-965-7586
Contact Email: pmcarper@wvelks.org
California-Hawaii State Contest
Date: 02/06/2016
Location: Carmichael, CA
Details: Foothill Ranch Middle School
Start Time: 11:00 am
Contact: John Albrecht, State Director
Contact Phone: 559-433-7350
Contact Email: bgrjohn@sbcglobal.net
New Hampshire State Contest
Date: 02/07/2016
Location: Franklin, NH
Details: Franklin Middle School
Start Time: 9:30 am
Contact: Cullen Downing, State Director
Contact Phone: 603-477-4744
Contact Email: downing11@hotmail.com
Connecticut State Contest
Date: 02/13/2016
Location: Manchester, CT
Details: Bennet Academy
Contact: Michael Stewart
Contact Phone: 860-235-1681
Contact Email: rmsstewart1325@charter.net
Florida State Contest
Date: 02/13/2016
Location: Umatilla, FL
Details: Florida Elks Youth Camp
Contact: Jeff Rumler, State Director
Contact Phone: 407-322-8151
Contact Email: jeffrumler@gmail.com
Illinois State Contest
Date: 02/13/2016
Location: Decatur, IL
Details: Thomas Jefferson Middle School
Start Time: 9:00 am
Contact: Jim Swisher, State Director
Contact Phone: 815-341-4072
Contact Email: swishiv@consolidated.net
Michigan State Contest
Date: 02/13/2016
Location: Grand Rapids, MI
Details: Grand Rapids Christian High School
Contact: Dave Stratton, State Director
Contact Phone: 616-453-6252
Contact Email: dstrat40@hotmail.com
Mississippi State Contest
Date: 02/13/2016
Location: Ocean Springs, MS
Details: Ocean Springs Elks Lodge
Contact: Craig Hutch, State Director
Contact Phone: 228-324-1802
Contact Email: cjhuch@reagan.com
Nevada State Contest
Date: 02/13/2016
Location: Hawthorne, NV
Details: Mineral County High School
Contact: Steve McBride, State Director
Contact Phone: 775-316-2885
Contact Email: cpu4437@yahoo.com
North Carolina State Contest
Date: 02/13/2016
Location: Greensboro, NC
Details: Grimsley High School
Start time: 1:00 pm
Contact: Mark Alderman, State Director
Contact Phone: 336-401-3481
Contact Email: secreatry@mtairyelks.com
Oregon State Contest
Date: 02/13/2016
Location: Milwaukie OR
Details: Alder Creek Middle School
Contact: John Heaton, State Director
Contact Phone: 503-652-2117
Contact Email: jheaton2117@msn.com
Wisconsin State Contest
Date: 02/13/2016
Location: Wausau, WI
Details: Our Savior's Lutheran School
Start Time: 11:00 am
Contact: George Myers, State Director
Contact Phone: 715-839-8958
Contact Email: gmyers9780@gmail.com
Arizona State Contest
Date: 02/13/2016
Location: Apache Junction, AZ
Details: Cactus Canyon Jr. High School
Start Time: 10:00 am
Contact: Gregg Boyce, State Director
Contact Phone: 928-521-2254
Contact Email: greggboyce@hotmail.com
New Jersey State Contest
Date: 02/14/2016
Location: So. Plainfield, NJ
Details: South Plainfield High School
Start Time: 9:00 am
Contact: Thomas Troutman, State Director
Contact Phone: 908-217-2687
Contact Email: ttrout5554@aol.com
New Mexico State Contest
Date: 02/14/2016
Location: Rio Rancho, NM
Details: V. Sue Cleveland High School
Contact: Bob Thurston, State Director
Contact Phone: 505-328-2057
Contact Email: damia218@aol.com
Alabama State Contest
Date: 02/20/2016
Location: Birmingham, AL
Details: Birmingham Southern College
Contact: Rick Thompson, State Director
Contact Phone: 256-350-8929
Contact Email: CRTELK@aol.com
Texas State Contest
Date: 02/20/2016
Location: Farmers Branch, TX
Details: Turner High School
Contact: Kelly McDermott, State Director
Contact Phone: 972-523-5509
Contact Email: kellymcdermott99@yahoo.com
Colorado State Contest
Date: 02/20/2016
Location: Salida CO
Details: Salida High School
Start Time: 10:00 am
Contact: Brandon Wilkins, State Director
Contact Phone: 719-207-3377
Contact Email: wilks3@yahoo.com
Minnesota State Contest
Date: 02/20/2016
Location: Hutchinson, MN
Contact: Mark Johnson
Contact Phone: 218-639-5327
Contact Email: daytona500beach@hotmail.com
Ohio State Contest
Date: 02/20/2016
Location: Gahanna, OH
Details: Gahanna Middle School South
Start Time: 9:00 am
Contact: Dennis Sabo, State Director
Contact Phone: 419-271-5055
Contact Email: densabo@gmail.com
Washington State Contest
Date: 02/20/2016
Location: Lacey, WA
Details: Saint Martin's University
Contact: Joseph Basil, State Director
Contact Phone: 360-942-8131
Contact Email: baz@willapabay.org
Georgia State Contest
Date: 02/27/2016
Location: Covington, GA
Details: Newton County High School
Start Time: 10:00 am
Contact: Warren Moyers, State Director
Contact Phone: 770-713-9788
Contact Email: stonemtb@bellsouth.net
Indiana State Contest
Date: 02/27/2016
Location: New Castle, IN
Details: New Castle High School Fieldhouse
Start Time: 9:00 am
Contact: Jeff Franklin, State Director
Contact Phone: (812) 847-9370
Contact Email: jnfranklin96@gmail.com
West Region 7 Hoop Shoot Semi-Final
Date: 02/27/2016
Location: Las Vegas, NV
Details: West Region 7 Includes the following States: AZ - CA - HI - NV - UT
Contact: Larry Torres, Regional Director
Contact Phone: 559-906-1422
Contact Email: ltor@thegrid.net
South Carolina State Contest
Date: 02/28/2016
Location: Columbia, SC
Details: Jewish Community Center
Contact: Allen Gotbeter, State Director
Contact Phone: 803-787-3287
Contact Email: allen.gotbeter@amedd.army.mil
New York State Contest
Date: 03/05/2016
Location: Vestal, NY
Details: Vestal Elks Lodge No. 2508
Contact: Brian Greene, State Director
Contact Phone: 518-307-3614
Contact Email: bgreene@mangino.com
Pennsylvania State Contest
Date: 03/05/2016
Location: Bellefonte, PA
Details: Bellefonte High School
Start Time: 10:30 am
Contact: Steve Lucas, State Director
Contact Phone: 814-931-2396
Contact Email: hoopshoots@aol.com
Northwest Region 1 Hoop Shoot Semi-Final
Date: 03/12/2016
Location: Vancouver, WA
Details: Northwest Region 1 Includes the following States: WA - OR - ID - AK
Contact: Keith Mills, Regional Director
Contact Phone: 208-850-1418
Contact Email: tkamills@hotmail.com
Northwest Central Region 2 Hoop Shoot Semi-Final
Date: 03/12/2016
Location: Rapid City, SD
Details: Northwest Central Region 2 Includes the following States: MT - ND - SD
Contact: Vern Larson, Regional Director
Contact Phone: 605-295-2501
Contact Email: larsonvkg@gmail.com
West Central Region 8 Hoop Shoot Semi-Final
Date: 03/12/2016
Location: Denver, CO
Details: West Central Region 8 Includes the following States: CO - KS - NE - WY
Contact: Randy Gragg, Regional Director
Contact Phone: 785-554-7164
Contact Email: randy_gragg@sbcglobal.net
Central Region 9 Hoop Shoot Semi-Final
Date: 03/12/2016
Location: Paris, TN
Details: Central Region 9 Includes the following States: AR - KY - MO - TN
Contact: Jim Dorris, Regional Director
Contact Phone: 270-871-6716
Contact Email: jdorris6@gmail.com
Southeast Central Region 10 Hoop Shoot Semi-Final
Date: 03/12/2016
Location: Middletown, MD
Details: Southeast Central Region 10 Includes the following States: NC, VA, MD, DE, DC, WV
Contact: James McNitt, Regional Director
Contact Phone: 301-401-4967
Contact Email: JMcNitt52@aol.com
North Central Region 3 Hoop Shoot Semi-Final
Date: 03/19/2016
Location: Iowa City, IA
Details: North Central Region 3 Includes the following States: IA - IL - MN - WI
Contact: Tony Voulgaris, Regional Director
Contact Phone: 920-688-2477
Contact Email: tonyvoulgaris@aol.com
Great Lakes Region 4 Hoop Shoot Semi-Final
Date: 03/19/2016
Location: Angola, IN
Details: Great Lakes Region 4 Includes the following States: MI - IN - OH
Contact: Don Fassnacht, Regional Director
Contact Phone: 765-414-1321
Contact Email: doncarriefassnacht@frontier.com
Northeast Central Region 5 Hoop Shoot Semi-Final
Date: 03/19/2016
Location: Wilkes-Barre, PA
Details: Northeast Central Region 5 Includes the following States: NJ - NY - PA
Contact: Steve Lucas, Regional Director
Contact Phone: 814-931-2396
Contact Email: hoopshoots@aol.com
New England Region 6 Hoop Shoot Semi-Final
Date: 03/19/2016
Location: Portland, ME
Details: New England Region 6 Includes the following States: CT - ME - MA - NH - RI - VT
Contact: Richard Blinn, Regional Director
Contact Phone: 978-457-9755
Contact Email: bpoe165@msn.com
Southwest Region 11 Hoop Shoot Semi-Final
Date: 03/19/2016
Location: Dallas, TX
Details: Southwest Region 11 Includes the following States: LA - NM - OK - TX
Contact: Russell Scott, Regional Director
Contact Phone: 214-532-1730
Contact Email: txhoopshoot@gmail.com
Southeast Region 12 Hoop Shoot Semi-Final
Date: 03/19/2016
Location: Valdosta, GA
Details: Southeast Region 12 Includes the following States: AL - FL - GA - MS - SC
Contact: Lester Collins, Regional Director
Contact Phone: 256-566-6968
Contact Email: lwcollins1@bellsouth.net
Hoop Shoot National Finals
Date: 04/16/2016
Location: Chicago, IL
Details: Hoop Shoot National Finals in Chicago, IL from April 14, 2016 through April 17, 2016.
Contact: Elks National Foundation, Programs Department
Contact Phone: 773-755-4758
Contact Email: hoopshoot@elks.org
---
Back to top