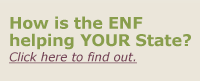 ---
"I am so excited to say that I will be attending the University of Miami this fall. I am most looking forward to all of the classes I can take, the experiences that in which I can take part while at Miami, and the new friendships and connections I will make. It is my intention to join numerous clubs and volunteer groups out of the hundreds that are offered at the school. Additionally, there are several other Elks Scholars attending my school that I intend to get in touch with, and in later years it is my desire to join an Elks Lodge and do for others what the Elks have done for me. Already, my MVS scholarship has helped me to fulfill my goals by making it possible to go away to school, to learn about myself in a new setting. It will continue to help me as it aids in my attainment of a degree, a degree that will afford me the tools I need to pursue whatever life I choose for myself."

Scholarship Guidelines
Our scholarship programs are for undergraduate study only. A student may not receive more than one Elks National Foundation scholarship award or grant in any one academic year.
The scholarships awards (except EEG) are evidenced by a Certificate of Award issued by the Chicago office of the Elks National Foundation. All checks are paid directly to the school; under no circumstance can we make payment directly to the student.
Scholarship awards may be used for cost of attendance expenses. In order to receive payment, a student must have the school send to our Chicago office, the completed Verification of Enrollment form, whereupon, we will issue our check, payable to the school, and mail it directly to the school to establish a credit in the name of the student. We will notify the student when we mail the check.
Since most checks are being prepared during the months of August through November, student and school must allow four to six weeks for payment.
If a student terminates his or her courses for any reason, the undisbursed balance of the award MUST be returned directly to the Foundation's Chicago office. It may NOT be transferred to another school, and it may NOT be paid to the student personally.
It is the responsibility of the student to follow up on all matters relating to his or her scholarship award.
In all correspondence relating to a student who has been awarded a scholarship, we must have the full name and the ENF ID of the student.
The information herein should not be turned over to publishers or those who wish to include it in a computer resource listing. We receive hundreds of requests from students who pay for scholarship/grant information, only to find they are not eligible or that the information is years out-of-date. Unfortunately, many of these sources do not publish complete information, nor do they update their files on a regular basis.
The Elks National Foundation has no loan programs, vocational grants or assistance for graduate study available, and it does not maintain a mailing list.
For more information contact the Elks National Foundation Scholarship Office at scholarship@elks.org.
---
Back to top