Lodge Facilities
Lounge/Bar
Scottsdale Lodge #2148 is now completly smoke free indoors! Smoking is restricted to the outdoor patio only.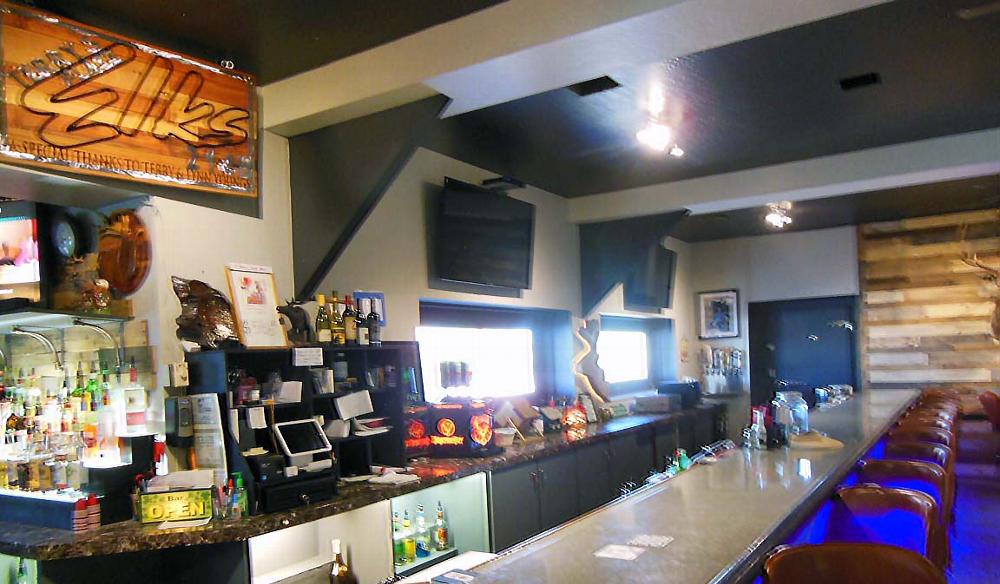 Our lounge is open to paid-up members and bonified guests only. We are open seven days a week.
Lunch served every day Monday through Friday from 11 am to 3 pm. Stop and by enjoy a special menu including Super Taco Tuesdays!
Dinner served...Wednesdays and Thursdays from 5 to 8pm; Friday Fish Fry and Comfort Food Sundays on holiday until late September.
Steak Nights - 1st and 3rd Tuesdays...4:30 pm to 7:30 pm starting September 4th.
Please click "Our Food" link to the left of this screen for more information about our food and hours.
Opening hours:
Lodge open EVERY DAY from 11 am to 9 pm except Saturday when we close at 5 pm.
(The Lodge may close earlier due to people in attendence and will stay open longer for special events)
Lounge amenities include:
Full bar with selection of draft & bottle beers, spirits, wine, snacks

Full size table shuffleboard

Four Pinball machines

Electronic Dart Board

Eight large screen TVs with Direct TV and sports channels

Juke box

Pull Tab gaming machine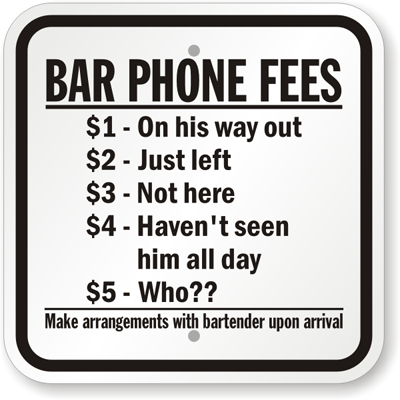 Bar telephone - 480-946-9368
---
RV Accommodations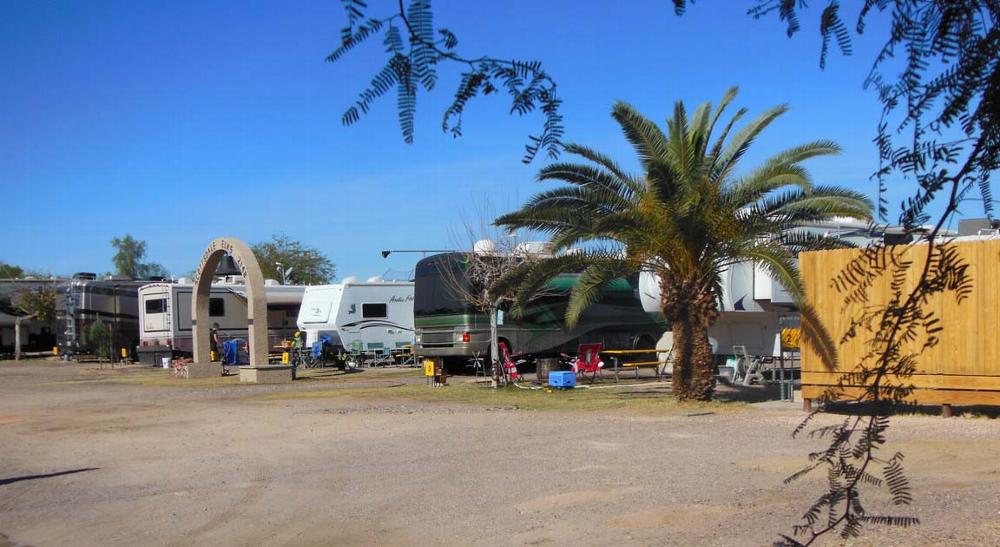 RV Sites available for Elks members in good standing, spaces available on a first come/ first serve basis. Sorry, no advance reservations.
Eight level/hard pack gravel sites available with 30 amp electric and water.

One - 24' , One - 26+' , One - 30' "back-ins" plus 5 unlimited length drive-thrus.

WiFi and dump station on premises, included for paid campers.

Nice views of Camelback mountain, very quiet

Camping: $18.00 per day.

Dump station available @ $15 per use for members, $25 for non-members

Checkout time - 12 Noon
NOTE: Due to City of Scottsdale zoning regulations the maximum stay may be no longer than seven consecutive days. If you require a longer stay, you must vacate the park for at least 24 hours before returning.
Contact the lodge for further details and today's space availability. (480) 946-9368.
Scottsdale City ordnance prohibits overnight dry camping or storage at this facility.
---
Meeting Room/Banquet Hall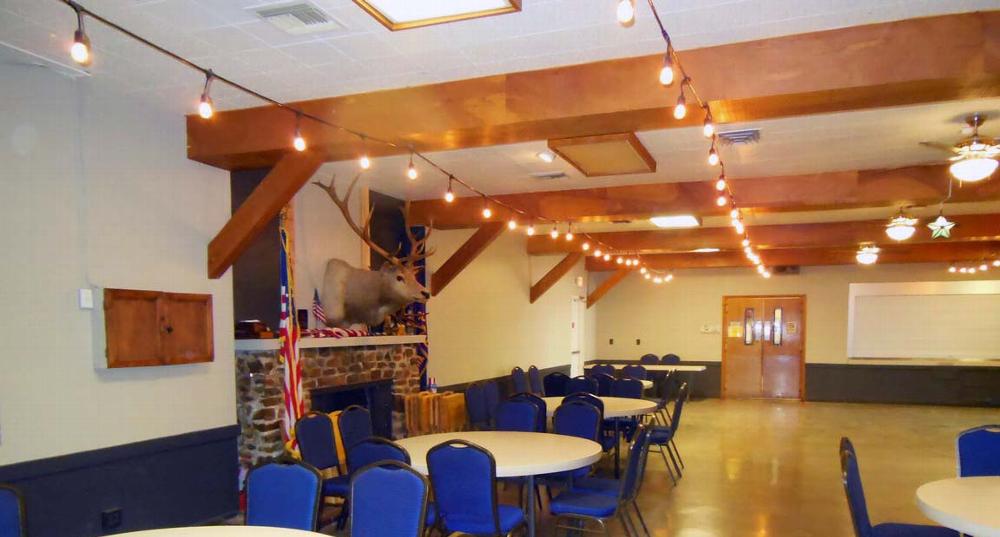 Our Banquet Hall/Multipurpose Room accommodates up to 250. It is available for business meetings, parties, social functions, weddings, etc. Contact the Lodge Office at 480-946-9368 for more information.
---
Kitchen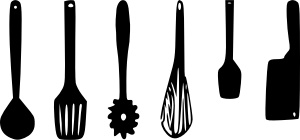 The kitchen is open for lunch Monday - Friday from 11 am to 3pm. Special menu food is served Wednesdays and Thursdays. See Food Service tab to left for more details...
Equipped with full size gas pizza ovens, walk-in boxes, deep fat fryers, a steam table, griddlle, gas grill and stove, as well as dishwashing equipment. The kitchen is avilable to rent for special functions or meetings. Please contact the Lodge office at 480-946-9368 for further information.
---
Outdoor Patio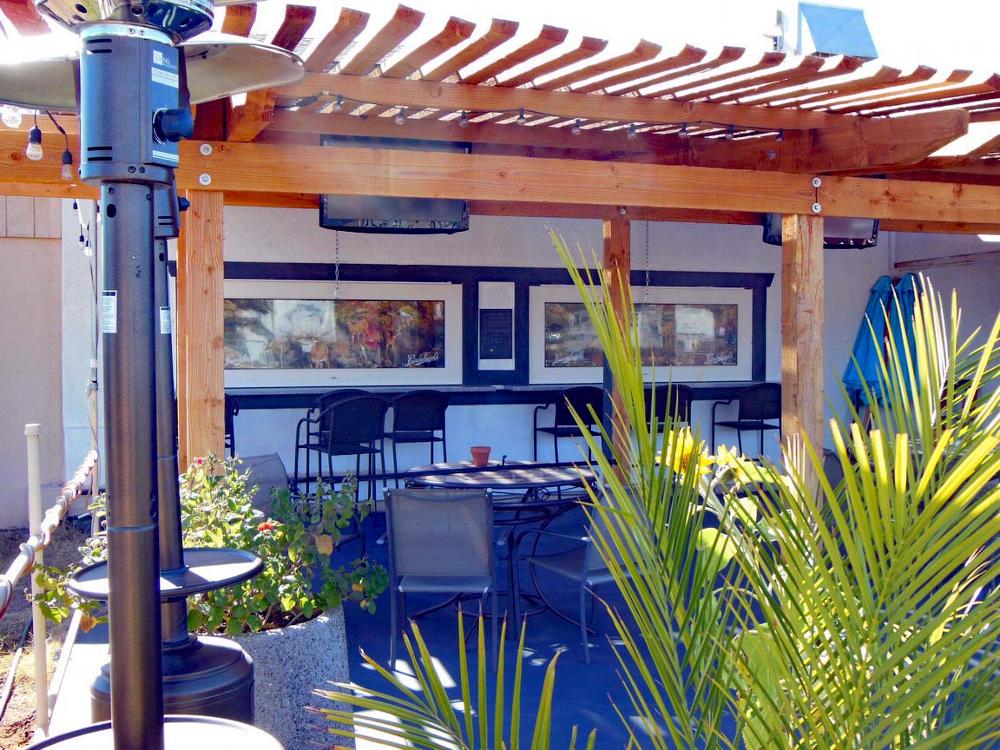 Our amenities include a large outdoor concrete patio with gazebo and built-in BBQ grills available for group functions or party rentals.
We also provide a covered ramada for smokers. This area is misted/fan-cooled, has flat screen TV, access to the bar via windows and will have side flaps for winter comfort.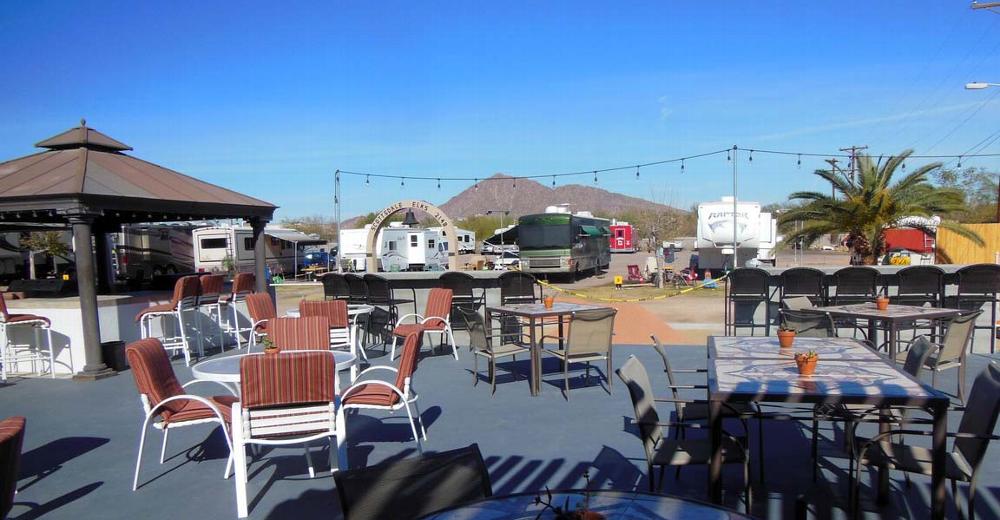 ---
Shuffleboard
Located in the Lounge area for your enjoyment.
Our Shuffleboard Tournament is every Sunday @ 1:00 pm. We welcome new players; drop by and enjoy the competition.
---
Horseshoes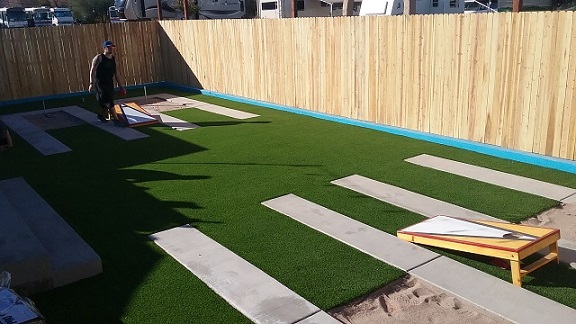 Our new horseshoe pits are complete and ready for action!
Donations of any amount are welcome. If you have the means to make a substantial donation, please see the Lodge Secretary or one of the Trustees and we may be able to name the Horseshoe Pits in your name or the name of your loved one.
---
Lodge Office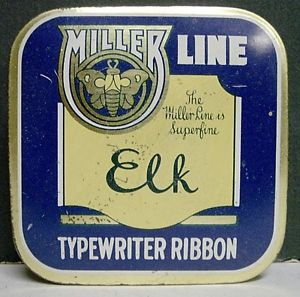 The General Headquarters of our Lodge is our Office. You may catch our Secretary Debbie Clark in the office usually Monday and Friday afternoons. Office Phone 480.945.4083 or contact as via email at BPOEScottsdale@yahoo.com
---
---
Back to top