Lodge #2148 Home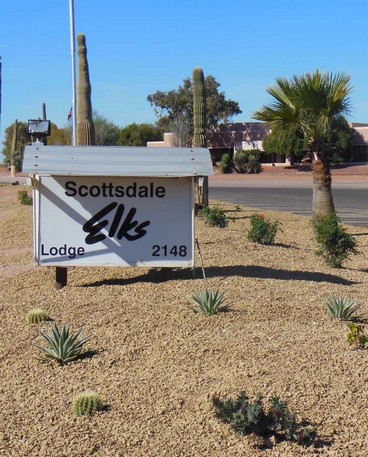 Welcome to Scottsdale Lodge 2148
Since 1960 -- The Original and still the Friendliest Lodge in Arizona
Thank you Tim Hassart, Aaron Nelson and Alpha Landscaping.....if you haven't been to the Lodge in the last two weeks you're missing all the beautiful landscaping installed by Trustees Tim Hassesrt and Aaron Nelson. Click here to see the photo gallery of their work.
We're now open for lunch five days a week....our new Opening Hours are 11am to 9 pm seven days a week.
Lunch will be served Monday - Friday from 11 am until 2 pm by Donny Molino, formerly of Scottsdale's El Molino resturant.
Donny will be serving a variety of dishes, including his Super Taco Tuesday. Burgers, sandwiches, etc. will be available as well as your favorite beverages from the bar.
Come down and check it out. Another way to support the financial success of YOUR lodge!
Donations still needed....Between the interior renovations, landscaping, horseshoe pits and safety repairs to the kitchen hood we're in desparate need of donations. PLEASE STEP UP and make whatever donation (tax-deductible!) you can afford.
Think of all the good times you've had at your Lodge and the cash you've saved with our very reasonably priced beverages and food. Please be as generous as possible!
Voting for 2018-2019 officers....at the February 26th meeting we will be voting on officers for the 2018-19 Elk year which begins April 1st. Nominations so far include: Jim Ebbert (PER) for Exalted Ruler, Lynn Youngs (PER) for Leading Knight, Beth Rhue for Loyal Knight; Deb Clark for Lodge Secretary; Brian Goode and Steve Kireopoulos (PER) for Treasurer. Darryl Nelson has been nominated for 5th Year Trustee. Please plan to attend this meeting. Your vote is important.
Steak Night coming up....Tuesday, February 20th and March 6th - 4:30 pm to 7:30 pm.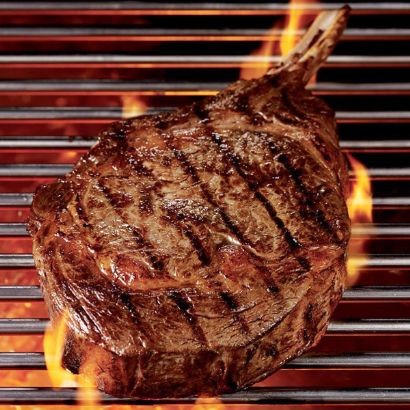 We now offer a steak selection -- 10 oz. NY Strip ($12) 10 oz. Ribeye ($14) and now Filet Mignon ($16).....Prices include mashed potatoes, corn on the cob and roll. Salad available for $2 extra. All your favorite beverages available from the bar at very reasonable prices.
Due to the popularity of this event it's on a first come, first served basis. We can no longer take pre-orders or reservations.
Friday Fish Fry continues....every Friday from 4:30 to 7:30....chicklen strips and fries available for non-fish eaters!
Sunday Comfort Food....served every Sunday from Noon to 5 pm. A rotating menu of your favorite comfort food -- fried chicken, pot roast, meatloaf, etc. only $8-$12. Feb 18th Meatloaf, Feb 25th Fried Chicken, Mar 4th swedish meatballs, Mar 11, speciality pasta, Mar 18 chicken fried steak, Mar 25 meatloaf.

Food available six days a week....
Lunch is now available Monday - Friday 11 am and 2 pm. We also have food available Wednesdays & Thursdays from 5-8pm, Fish Fry Fridays from 4:30 to 7:30 pm and Comfort Food Sundays from Noon to 5pm. Click here for menu. For more info on our food, please click the "Our Food" link to the left of this screen.
Lodge open every day - 10 am to 9 pm. Horseshoe pit now open for play! Click here for full list of amenities in our Lodge.
Check out our calendar for a complete list of events. Click on the "Calendar Link" to the left for details of all out activities.
Brian Jacobsen Pavillion Dedication was January 28th and a great time was had by all. The event honoring great friend and former Trustee Brian was a huge success. The beautiful weather saw one of the largest turnouts in the recent history of the Lodge.
Why not make Sundays at the Lodge a regular event? With the warming weather out patio with Camelback Mountain views is is ideal place for a lazy Sunday afternoon with friends.
Lodge Renovations...continue. Now that the horsehoe pits are complete, the next major project is the construction of a Game Room in the former ER Office. We'vee also installing programmable thermostats to help control utility expenses. But all this costs money. Please help the Lodge financially in any way you can with a donation to our Lodge Renovation Fund. Please see Deb Clark for donation opportunities.
Check out all our news....February Maverick now available...click here to view (members only). Be sure to visit the "News" link to the left frequently for the most updated news about YOUR Lodge!
We ALWAYS welcome new applications for membership, click here for more details....
Elk of the Month - Tom Hughes
Officer of the Month - Tim Hassert
Volunteer of the Month - Joel Clark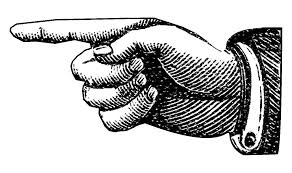 Please click one of the buttons to the left for more information about our Lodge.
---
Back to top