Lodge #2148 Home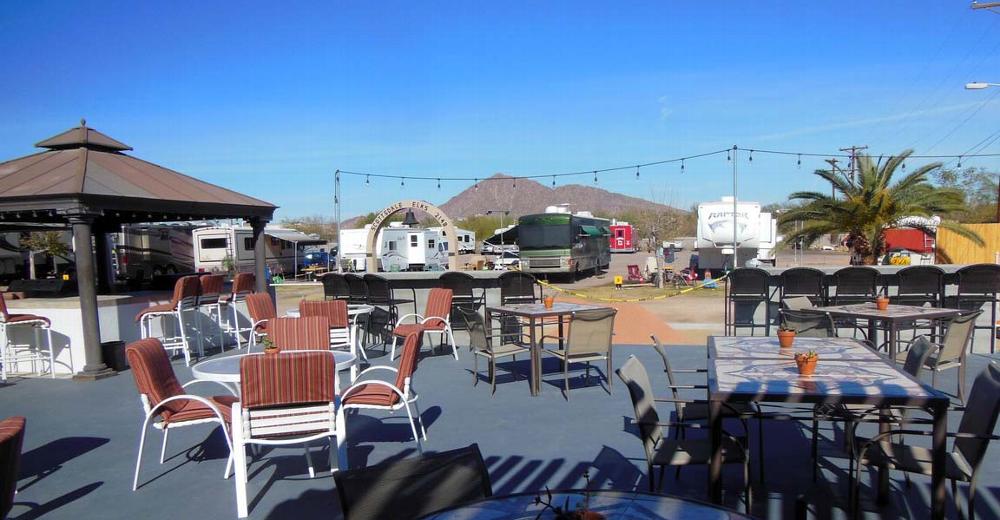 Welcome to Scottsdale Lodge 2148
Since 1960 -- The Original and still the Friendliest Lodge in Arizona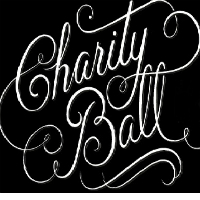 The 2019 Scottsdale Elks Charity Ball will be Saturday February 16th. This is our largest fundraiser of the year to support our many charities.
The evening starts at 5pm with "No Host" cocktails until 6pm. Dinner will be served at 6pm with a choice of Prime Rib or chicken. Following dinner, enjoy live music and dancing until ???. There will also be a live auction, raffles and door prizes throughout the evening. You should have received your invitation in the mail. If you haven't please call the Lodge Secretary. Please click here for complete details.
We hope you'll attend and bid on the many nice auction items offered. Remember, of all the four Elks Cardinal Virtures, Charity is "Number One".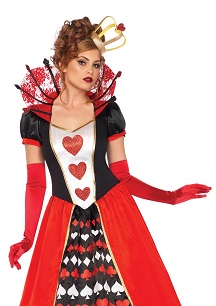 The Queen of Hearts jackpot was won by Darly Nelson with a payout of $10,000! So we're starting over with a prize of over $1,000. Remember, you can purchase Queen of Hearts tickets any day of the week from the bartender, but to win the jackpot you must be present at the drawing. Drawings are every Thursday at 7:30 pm. Make a point to purchase your tickets and come on down to the Lodge Thursday evenings. Remember, 30% of your ticket price goes to Lodge charities. We can't fund those charities without YOU!
The Chili Cookoff for 2019 is scheduled for Sunday January 27th, noon to 2 pm. Get your best recipe ready! $10 entry fee, prizes to the winners.
Check at the Lodge for a set of the complete rules and regulations for the 2019 Chili Cookoff.
Poker Nights.....will move to Tuesdays beginning in February.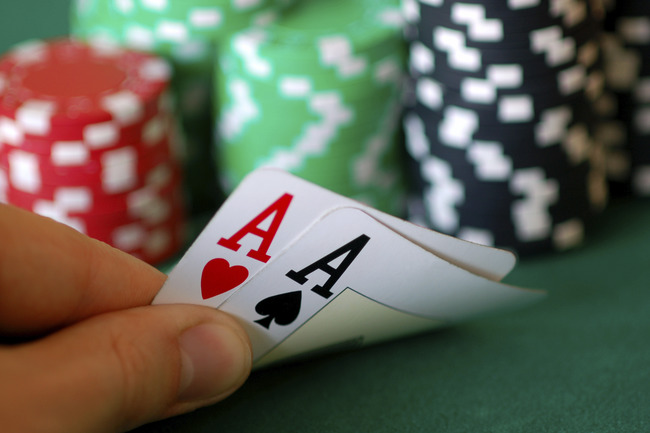 Buy in is $20 donation to the Lodge. Registration starts 6:30 pm with play commencing at 7. New food menu available from 5:00 - 7:30, click here for details.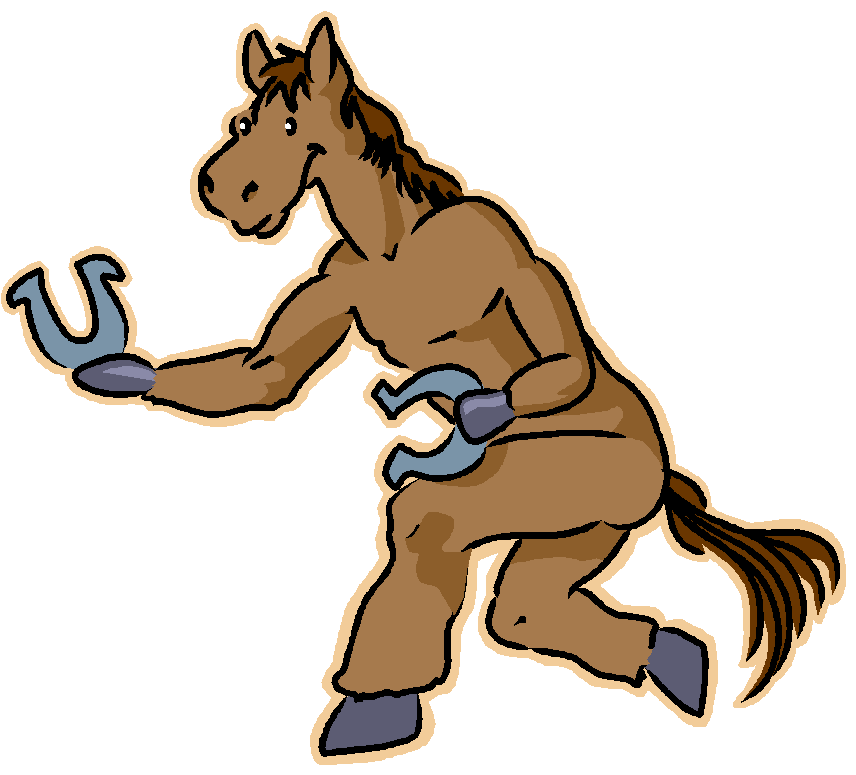 In preparation for League play starting in March, horseshoe practice will be every Wednesday beginning at 6pm. Find some pals and form a team. FREE PLAY ALL THROUGHOUT FEBRUARY. If you, or someone you know would like to help manage the leagues, please see Trustee Tim Hassart.
Never to late for presents...if you're looking for the perfect gift for a spouse, friend, or loved one we're now selling Lodge #2148 Gift Cards! Sold in any amount from $25 to $500, they are the perfect gift for anyone you know who patronizes our Lodge. See the bartender to purchase. Never expires! Always good until balance runs out and then can be reloaded.
New food hours...every night we serve food the hours will be from 5:00 pm until 7:30 pm. If you'd like to avoid the most crowded time on Steak Nights, come after 6:45pm.
Steak Night ...the first and third Thursday of each month. 5:00 - 7:30 pm. Upcoming Steak Nights are Thursday February 7th and February 21st. Ribeye and Filet Migon available. Come down and enjoy either a 10 oz. Ribeye ($16) or Filet Mignon ($17).....Prices include mashed potatoes, corn on the cob and roll. Salad available for $2 extra. All your favorite beverages available from the bar at very reasonable prices.
New menu...we've implemented a great new menu for Wednesdays and Thursdays...click here to see. Food served every Wednesday and non-Steak Night Thursdays from 5:00 to 7:30 pm.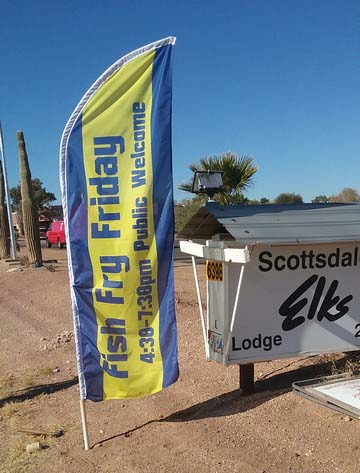 Fish Fry! Every Friday is Fish Fry Friday. Great, fresh fish, french fies. Chicken tenders also available. 5:00 pm to 7:30 pm. $9.00. Take-away available.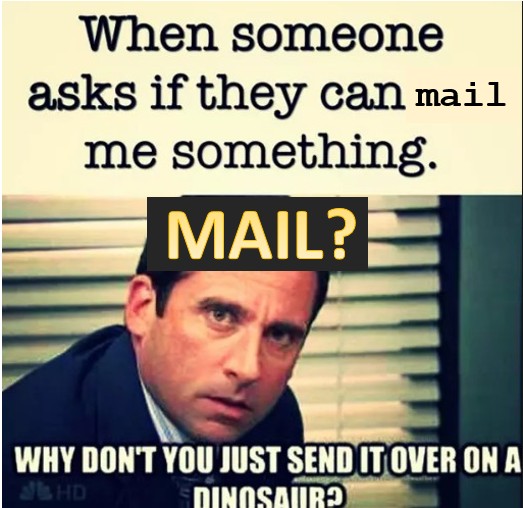 Get in the know about what's going on....subscribe to our weekly informational emails....Aside from the website, this is the best way to stay in touch with YOUR lodge and what's happening! We absolutely promise to never, ever, ever rent/sell/give away/disclose or otherwise tell ANYONE what your email address is. It will ONLY be used for official Lodge ommunications.
Give it a try - email BPOEScottsdale@Yahoo.com and ask to be added to our weekly email list. Don't delay, only a limited number of spaces are available.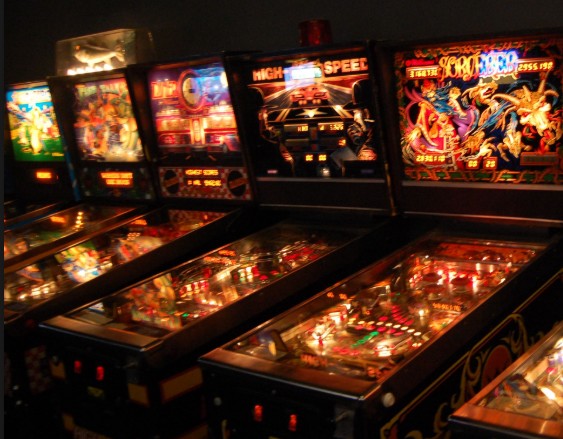 Stop by and check out our Game Room....four (count 'em four - action backed pinball machines....electronic darts (scoring electronic, real darts), and a new fully stocked snack machine. Special electrical plugs for your cell phones and other gadgets! Get with your pals and start up your own pinball tournament....games only 50 cents, 5 games for $2.00. All snack machine items only $1!! Of course all your favorite beverages are available from the bartender....
Lodge Meetings -- 3rd Monday each month. Next Meeting Febuary 18th at 7pm. All members welcome and encouraged to attend. Find out what's going on at YOUR lodge!
Lodge open every day - 11 am to 9 pm except Saturdays which is 11 am to 5pm. Horseshoe pit now open for play! Click here for full list of amenities in our Lodge.
Check out our calendar for a complete list of events. Click on the "Calendar Link" to the left for details of all out activities.
Check out all our news....December Maverick available..click here to view (members only). Be sure to visit the "News" link to the left frequently for the most updated news about YOUR Lodge!
We ALWAYS welcome new applications for membership, click here for more details....
Elk of the Month - Lou Kruse
Officer of the Month - Daryl Nelson
Volunteer of the Month - Gilbert Puente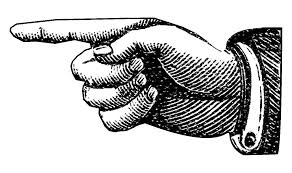 Please click one of the buttons to the left for more information about our Lodge.
---
Back to top