Lodge #2148 Home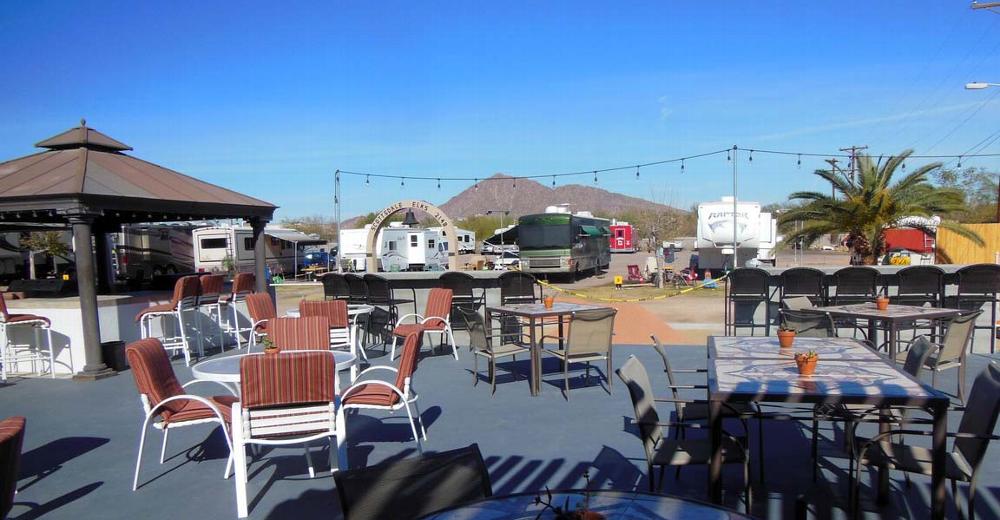 Welcome to Scottsdale Lodge 2148
Since 1960 -- The Original and still the Friendliest Lodge in Arizona
Steak Night is moving back to Tuesdays....effective September 4th. The next Steak Night will be Thursday, August 23rd, but after that Steak Night is moving back to the first and third TUESDAY of each month. Upcoming Steak Nights are Thursday, August 23rd, Tuesday September 4th, and Tuesday September 18th
Every Wednesday is now Pizza/Pasta/Salad bar - $10. 5 pm to 8pm. All you can eat. Every Thursday is now Build Your Own Burger Night. $10. "Football Wings" also served ($8) 5pm to 8 pm. Fish Fry is planned to resume the first Friday in October. Stay tuned for more details. Upcoming Wednesday Poker nights are 22nd and 29th.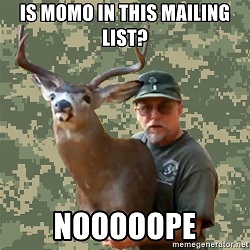 Get in the know about what's going on....subscribe to our weekly informational emails....Aside from the website, this is the best way to stay in touch with YOUR lodge and what's happening! We absolutely promise to never, ever, ever rent/sell/give away/disclose or otherwise tell ANYONE what your email address is. It will ONLY be used for official Lodge communications.
Give it a try - email BPOEScottsdale@Yahoo.com and ask to be added to our weekly email list. Don't delay, only a limited number of spaces are available.
Loose lips sink ships. There has been an awful lot of rumors and gossip flying around the Lodge. It is starting to get mean and hurtful. Please be a part of the solution and not the problem. If you hear people spreading gossip and rumors please ask them to stop. We are a team wanting our Lodge to remain the "Friendliest Lodge in Arizona" and that can only happen if we all participate in good will towards all. Help keep our Lodge a fun place to be.
Build Your own Burger -- details....supplied with only the best burger meat from French's Meat Shop, you'll be able to order your burger with a variety of cheeses and many other toppings. Served with a generous portion of fries, it's only $10. Or choose our "Philly Cheesburger" made of shaved ribeye, onions, peppers, and Cheese wiz! With fries, only $12. Wings also available for $8. Food served 5pm to 8pm.
It's no secret that our restrooms need renovation. But this costs money. Help us replace our restroom appliances and help us conserve water by considering a contribution to our Restroom Replacement Fund. Please donate. Donations may be made by credit card, cash, or check to the bartender or the Lodge Secretary. Naming rights available for large donations!
Your fellow Lodge members thank you.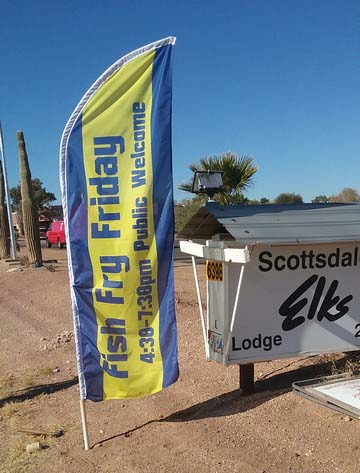 Friday Fish Fry is expected to resume on Friday, October 5th. Yes, our famous Friday Fish Fry will be back bigger and better than ever.
Keep watching this space for more details.
Stop by and check out our Game Room....four (count 'em four action packed pinball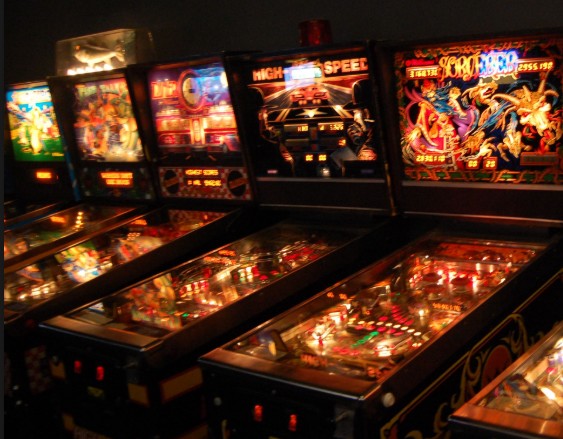 machines....electronic darts (scoring electronic, real darts), and a new fully stocked snack machine. Special electrical plugs for your cell phones and other gadgets! Get with your pals and start up your own pinball tournament....games only 50 cents, 5 games for $2.00. All snack machine items only $1!! Of course all your favorite beverages are available from the bartender....
Lodge Meetings -- 3rd Monday each month. Next Meeting August 20th at 7pm. At this meeting members will be asked to approve expenditures to renovate our aging restrooms. All members welcome.
We're open for lunch five days a week..... Opening Hours are 11am to 9 pm seven days a week and lunch is served Monday - Friday from 11 am until 3 pm.
All food is freshly made on premises by El Molino staff....a variety of dishes are offered including Super Taco Tuesday - $2 each; Senior Wedndesdays - Buy one entry, get one at 50%; Bring a Friend Thursday, buy one, get one half price. Food is available for eat in or Take Away. Delivery available using Grub Hub and Uber Eats. For a complete menu click here.
Come down and check it out. Patronize YOUR lodge!
Next Steak Nights....Thursday August 23rd and Tuesday September 4th - 5:00 pm to 7:30 pm. After September 4th future Steak Nights are the 1st and 3rd Tuesdays of each month.
Come down and enjoy either a 10 oz. NY Strip ($12) 10 oz. Ribeye ($14) or Filet Mignon ($16).....Prices include mashed potatoes, corn on the cob and roll. Salad available for $2 extra. All your favorite beverages available from the bar at very reasonable prices.
Food available five days a week....Lunch is available Monday - Friday 11 am to 3 pm. We also have food available Wednesdays & Thursdays from 5-8pm. For more info on our food, please click the "Our Food" link to the left of this screen.
Lodge open every day - 11 am to 9 pm except Saturdays which is 11 am to 5pm. Horseshoe pit now open for play! Click here for full list of amenities in our Lodge.
Check out our calendar for a complete list of events. Click on the "Calendar Link" to the left for details of all out activities.
Check out all our news....July/August Maverick available...click here to view (members only). Be sure to visit the "News" link to the left frequently for the most updated news about YOUR Lodge!
We ALWAYS welcome new applications for membership, click here for more details....
Elk of the Month - Tim Hassert
Officer of the Month - Tom Hughes
Volunteer of the Month - Gilbert Puente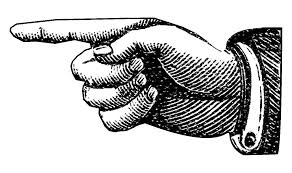 Please click one of the buttons to the left for more information about our Lodge.
---
Back to top