Lodge Facilities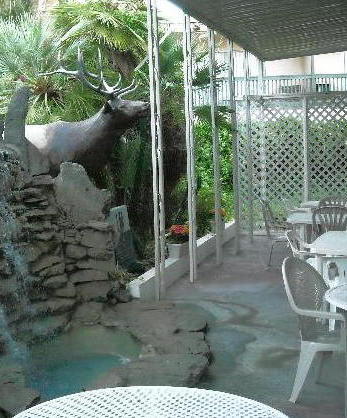 Lodge Meetings
NOTE! The Lodge and Social Quarters are currently closed due to the COVID-19 pandemic. Stay safe and we'll see you soon!
The Palm Springs Elks Lodge
Palm Springs Elks Lodge and Social Quarters are open to members and their bonafide guests. Please introduce your friends to Elkdom by bringing them for a visit!
Lodge Meetings are held on the 2nd and 4th Thursdays of the month. All Elks members are welcome to attend.
House Committee Meetings are 5:30 PM on the 1st and 3rd Tuesday of the month.
Board of Directors meet 7:00 PM on the Tuesday prior to the first Lodge meeting.
Our Officer's meet on theTuesday prior to the second Lodge meeting at 7:00 PM.
Please check the calendar tab to see this month's specific dates and times.
Bar Hours
Palm Springs Elks Social Quarters
We are currently closed due to the COVID-19 pandemic. We will open as soon as it is safe for our members and guests. Stay safe!
New Member Process / Scheduling
The Benevolent Protective Order of Elks (BPOE) is a referral based fraternal organization.
We are so happy about our new member growth. From time to time, things need to change so please check the current month calendar. But in general:
We BALLOT on new member candidates at the 1st Lodge meeting of the month (2nd Thursday of the month).
We ORIENTATE the new member candidates on the 2nd Tuesday of the month at 6:30pm or as scheduled by our Orientation Chairman.
We INITIATE new member candidates at the 2nd Lodge meeting of the month (4th Thursday of the month).
New member applications are accepted at any time. Membership is the lifeblood of our Order, the more people we have, the more good we can do in our Community. Thank you for your interest and consideration! With any questions, please call the Secretary's office at 760.328.3512.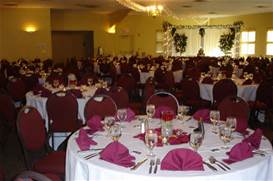 Banquet Facilities
Palm Springs Elks Banquet Facilities
Planning a Party? Come by and check us out! We have several rooms available for all types of celebrations, and a beautiful patio with waterfall (perfect for Weddings). Whether your party is small or large, we have the space to accommodate! Two dance floors, two bars, stage and much more. Please give us a
call for more information:(760) 328-3512.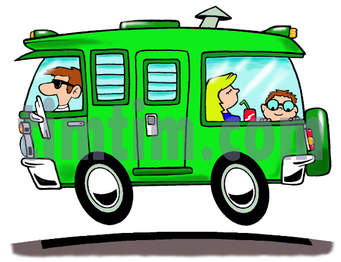 RV Parking
We have a large parking lot with spaces available for dry camping. We do not have hookups, water or electricity. But our location is the best in the valley for easy access to everything in Palm Springs to Palm Desert. The bartender can help you make a reservation and check you in for your stay. Bar telephone number is 760.328.2554.
---
Back to top