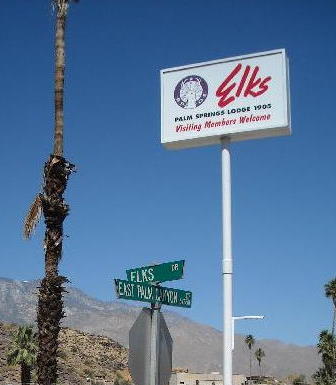 Welcome to the Palm Springs Elks Lodge #1905!
Having sold our building, we are now meeting at the Desert Hot Springs Elks Lodge #2639.
The address is 64680 Pierson Boulevard, Desert Hot Springs, CA 92240.
Stay tuned for updates as we search for a location to call home.
Please click on the "CALENDAR" tab to review our monthly event & hours of operation – thank you!
The telephone number for the Lodge Secretary is (760) 423.9237
Lodge meetings are the second and fourth Wednesday night at 7:00pm, except in August, November and December when there is one meeting only on the second Wednesday at 7:00pm
We look forward to seeing you at one of our Lodge Meetings or one of our events! COVID-19 Protocols will be in place, and we look forward to seeing you.