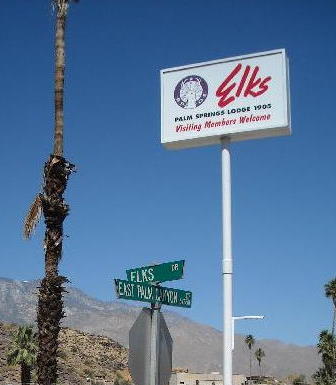 Welcome to the Palm Springs Elks Lodge!
Having sold our building, we are now meeting at the Date Palm Country Club, in the Club Room. The address is 36200 Date Palm Drive, Cathedral City, CA. Stay tuned for updates as we search for a place to lease for meetings.
Please click on the "CALENDAR" tab to review our monthly event & hours of operation – thank you!
The telephone number for the Lodge Secretary is (760) 328-3512.
Lodge meetings are the second and fourth Thursday Night at 7:00 pm.
We look forward to seeing you at one of our Lodge Meetings or one of our events! COVID-19 Protocols will be in place, and we look forward to seeing you.