Lodge Facilities
Elks Lodge #1348
Our building is located at 3409 Milwaulkee Avenue. Right off the southeast corner of 34th street and Milwaulkee.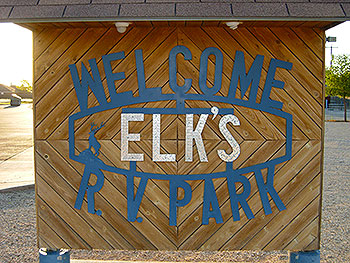 RV Court
Our RV facilities consist of 10 hookups with water/sewer/electrical (50 amp), and has a 10 x 25 foot concrete patio, with improved gravel parking.
Lubbock Elk's Lodge Pool
The Pool is Closed for the season
Sports pool, 5 foot max depth at center with stairs across both ends of the pool. Concession stand, covered patio, mens and womens restrooms with showers. Our pool is open for the summer, come by and be our guest. Only $5.00 a day.
Ask about our weekly concession specials and leasing areas for birthdays and bbqs. * Please note unless you have a lease there are no outside food or drinks allowed.
Our Pool hours during the season are as follows (weather permitting- concessions may close earlier due to lack of sales, but the pool can remain open with fees purchased through the lounge area)
Monday 1:00pm - 8:00pm
Tuesday - Closed
Wednesday - 1:00pm - 8:00pm
Thursday - 1:00pm - 8:00pm
Friday - 1:00pm - 8:00pm
Saturday - 1:00pm - 8:00pm
Sunday - 1:00pm - 8:00pm
Lodge Kitchen
Lodge kitchen is open every friday night from 6:30-8:00pm with volunteer Elk Cooks with a wide variety of menu selections. Please see the calendar for what's cookin' this Friday night.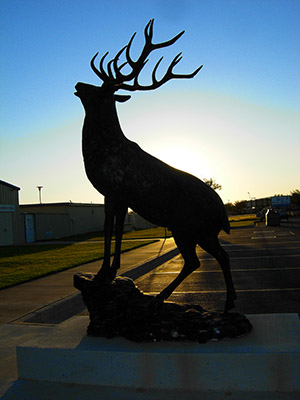 Social Quarters
The lounge has a large wooden dance floor with a jukebox and new sound system, and additional restrooms. We have a shuffleboard, billiards table, free popcorn and 6 plasma televisions to give the sports bar type atmosphere. The lounge closes at 7pm on 2nd & 4th Tuesday's to allow Elk members to attend business meetings.
Official Lounge Hours:
Monday - 4 PM to Midnight
Tuesday - 4 PM to Midnight
Wednesday - 4 PM to Midnight
Thursday - 4 PM to Midnight
Friday - 4 PM to Midnight
Saturday - 1PM to 1 AM
Sunday - 1 PM to Midnight
*** The Social Quarters may close without notice as early as 9 PM on any given day if there are 5 or less patrons. In such case, patrons will be given last call and allowed 30 minutes to finish food and beverages. ***
---
Back to top