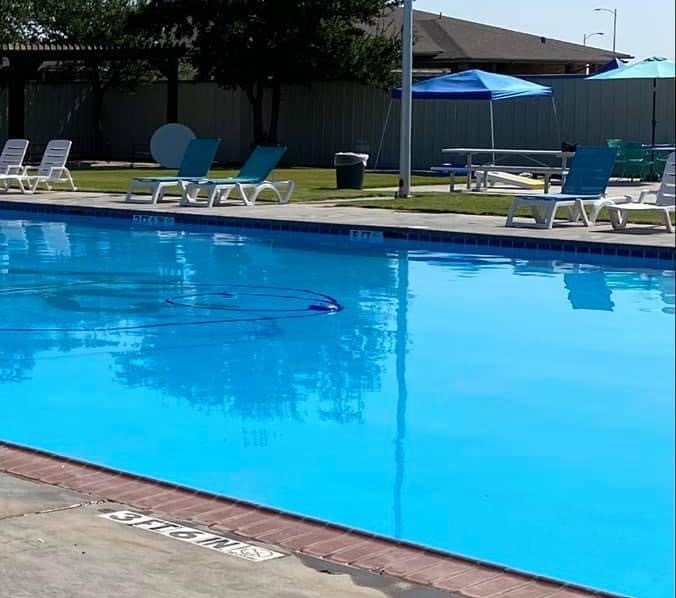 PLEASE COME AND ENJOY OUR POOL
Sports pool, 5 foot max depth at center with stairs across both ends of the pool. Concession stand, covered patio, mens and womens restrooms with showers. Our pool is open from the Saturday of Memorial Day weekend thru Labor Day each summer, come by and be our guest. Only $5.00 a day.
Ask about our weekly concession specials and leasing areas for birthdays and bbqs. * Please note unless you have a lease there are no outside food or drinks allowed.
Our Pool hours during the season are as follows (weather permitting- concessions may close earlier due to lack of sales, but the pool can remain open with fees purchased through the lounge area)
Monday 1:00pm - 7:00pm
Tuesday - Closed
Wednesday - 1:00pm - 7:00pm
Thursday - 1:00pm - 7:00pm
Friday - 1:00pm - 7:00pm
Saturday - 1:00pm - 8:00pm
Sunday - 1:00pm - 8:00pm
NOTE:
The pool is open as long as the Social Quarters are open.
The above hours are the concession stand hours.