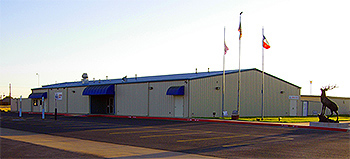 W"ELK"come to Lubbock Lodge #1348
Exalted Ruler Deb Evans, our Board of Directors and our members invite ALL Elks & guests to come enjoy our facilities. You will be welcomed with open arms and smiling faces. We are a proud member of the MIGHTY PAN WEST DISTRICT. We are located at 3409 Milwaukee Avenue (Google Map available on the Contact Us tab). We are open 7 days a week and provide a wide variety of amenities. Please "click" on the tabs to the left to find more information regarding:
News: Our current accomplishments, highlighted events, and other awesome information!
Calendar: A month of fun and important dates all in one place!
Facilities: Information about the amenities we offer! (swimming pool, social quarters, RV park, and much more)
Officers: Meet the awesome Officers of Lubbock Lodge #1348.
Contact Us: Need help or information you can't find here…Contact Us!
Resources: Other useful information!
WE CAN'T WAIT TO SEE YOU!
Visit us on Facebook! Clink on our link on the Resouce Page.