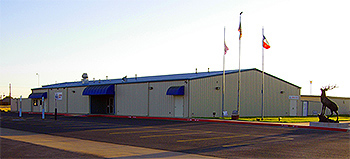 W"ELK"come to Lubbock Lodge #1348
Exalted Ruler Tim Lawrence, our Board of Directors and our members invite ALL Elks & guests to come enjoy our facilities.
We are a proud member of the MIGHTY PAN WEST DISTRICT.
Our Lodge, located at 3409 Milwaukee Avenue, is convenient to Loop 289, the West End Shopping Center, and the Canyon West Shopping Center. We are less than 10 minutes from Texas Tech University and Lubbock Christian University.
Lubbock Elks Lodge #1348 is an AED Equipped Facility and we are open 7 days a week and are proud to provide a wide variety of amenities. Please navigate the tabs to the left to find more information regarding:
News: Our current accomplishments, highlighted events, and other awesome information!
Calendar: A month of fun and important dates all in one place!
Facilities: Information about the amenities we offer! (Swimming pool, social quarters, RV park, and much more)
Officers: Meet the Officers of Lubbock Lodge #1348.
Contact Us: Need help or information you can't find here…Contact Us!
Resources: Other useful information!
WE CAN'T WAIT TO SEE YOU!
Visit us on Facebook! Clink on our link on the Resouce Page.