Lodge Facilities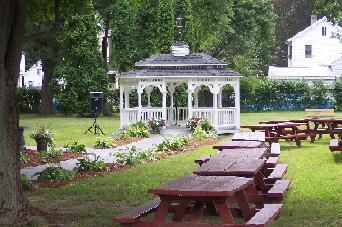 Multi-function Grounds and Rooms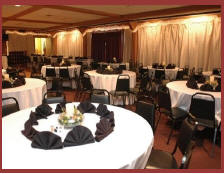 Whether you're planning a wedding, a large family gathering, a business meeting or a baby shower, the Middleboro Elks Lodge has the right accommodations to meet all your social needs. The lodge, conveniently located off High Street in downtown Middleboro, boasts two function halls that seat up to 238 people as well as a small lounge for parties of 70 or less. It's perfect for a wedding or baby shower, a bachelor's party, or a special birthday, and has a portable dance floor if your plans include music and dancing. An extensive banquet menu ranges from full-course meals featuring prime rib, roast turkey, roast beef and chicken to hot and cold buffets. Hot buffet items range from Italian and Swedish meatballs to fried chicken, American chop suey and baked ravioli or chicken cacciatore, while the cold buffet choices include ham, turkey, roast beef, and a variety of salads and cheeses. Cold cut platters and a finger roll buffet are available for business meetings and seminars. For a very special event, choose the Elks' Steamship Round Buffet or the Prime Rib and Shrimp Buffet, and for a modest additional cost add a wine or champagne toast to the bride and groom or the anniversary couple. The Elks' function rooms are available during the day and on weekday evenings as well as on weekends.

Call club manager Santina Finch at 947-0190 for more information, or to make reservations for your special occasion.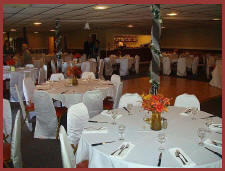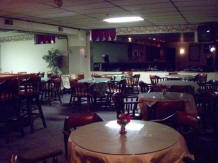 Check out our Banquet & Facilities Page at The Middleboro Elks 1274 Banquet Menu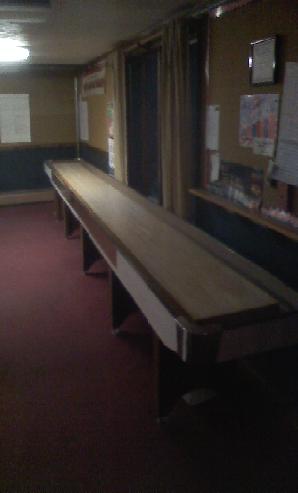 Pool Room with Shuffleboard
We have two pool tables with numerous pool sticks (or bring your own). Pool tournaments are held on Monday nights. We also have a shuffleboard located in the pool room. Come on in and try your luck at 8 ball. Or slide some pucks from one end to the other. Challenge your brother and/or sister Elks to a match! Best of luck to all!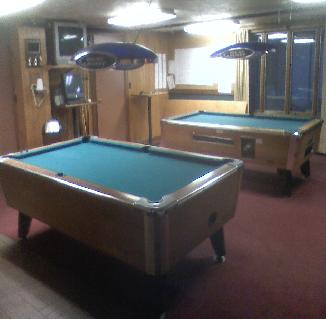 ---
Back to top