Lodge Facilities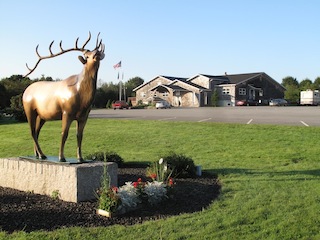 Corn Hole
Corn hole contests are held for members during the late fall and winter months usually on Monday evenings at 6 pm.
Bingo
Come join us for Bingo every Wednesday night, doors open at 4:00 pm and play begins at 6:30 pm. Meals and food before and during Bingo are provided by the Emblem Club. This event is open to the public.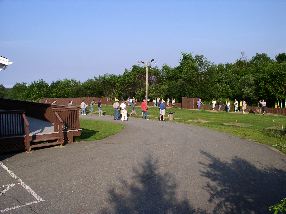 Horse Shoe League
From early May through September the Lodge hosts an active horse shoes league Monday evenings at 6 p.m. with 16 pits. Also the Lodge hosts an annual Maine State Elks Horse Shoes Tournament in early fall of the year.
Softball
The Lodge grounds include a fenced softball field used by several local softball leagues during the warm weather months. Also, unfenced fields are used by T-Ball Leagues in summer.
Shuffleboard
Pool Tables
Three pool tables available with a pool league held during late fall and winter months on Saturday at noon.
Dart Boards
Camping
Overnight camping is available on Lodge grounds, for a small donation. There are several electrical hookups but water is not available at the sites. Water is available from a outdoor faucet across the driveway.
Storage
Outside storage is available for a small fee for member's RVs and boats and other large "toys" that are difficult to store through the cold winter months. The Lodge is NOT responsible for loss or damage to any item stored. Access to the storage area is the member's responsibility.
---
Back to top