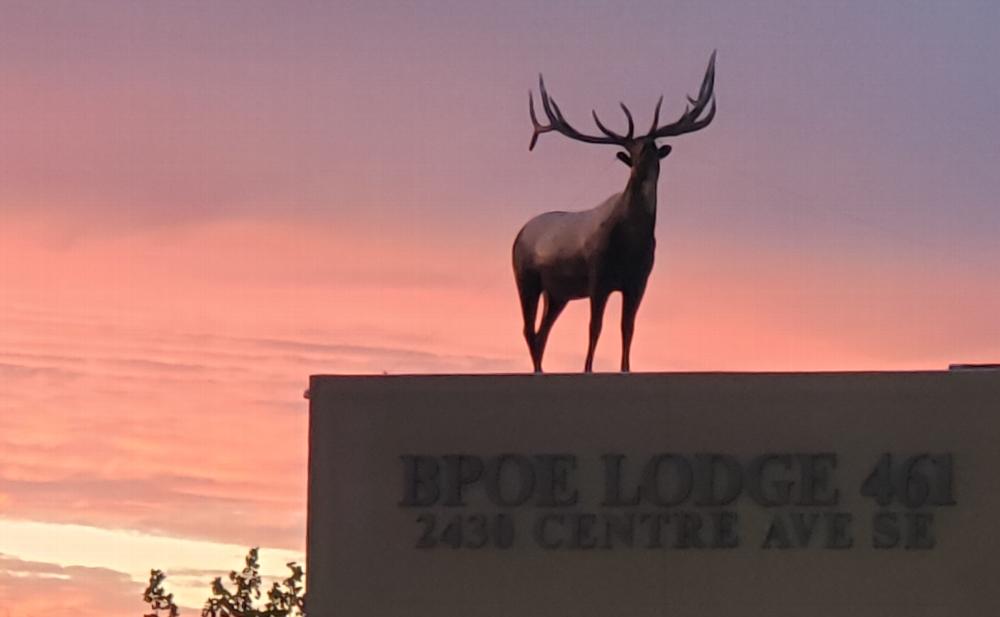 Lodge Meetings second and fourth Tuesday, of each month starting at 7:00pm except July and August fourth Tuesday only.
PER Association meets every second Tuesday at 6:15pm before our Lodge Meetings at 7:00pm.
Our address is 2430 Centre Ave. SE. Albuquerque NM 87106-4190
Phone: 505-243-7895,7896
Email: elkslodge461@gmail.com
Lodge Business Office is open Monday, Wednesday, Friday 10:00 AM - 2:00 PM
Lounge open Wednesday and Friday at 5:30PM and Saturday at 4:00PM
Our Annual dues are $87.25 including G.L.& State Assessments.
ATTENTION ALL STRAY ELKS IN ABQ. Lodge 461 needs your support. Come by and chat or email us, let us know if there is anything we can do to bring you Home. PLEASE GET ACTIVE IN ELKS AND CALL LODGE 461, FOR MORE INFORMATION. Call the Lodge Office at 505-243-7895.

Please visit the new Facebook Page for calendar updates & announcements:
Search "Albuquerque Elks Lodge #461" on Facebook