Lodge #2297 Home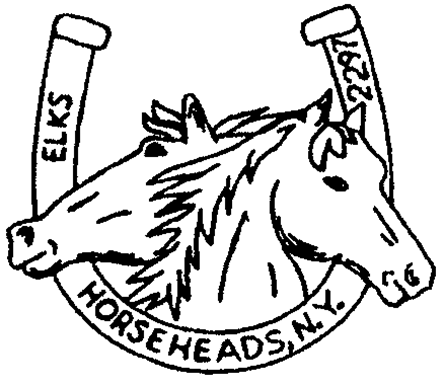 Horseheads Elks Lodge No. 2297!
6 Prospect Hill Rd, Horseheads, NY 14845
Phone: (607) 739-9931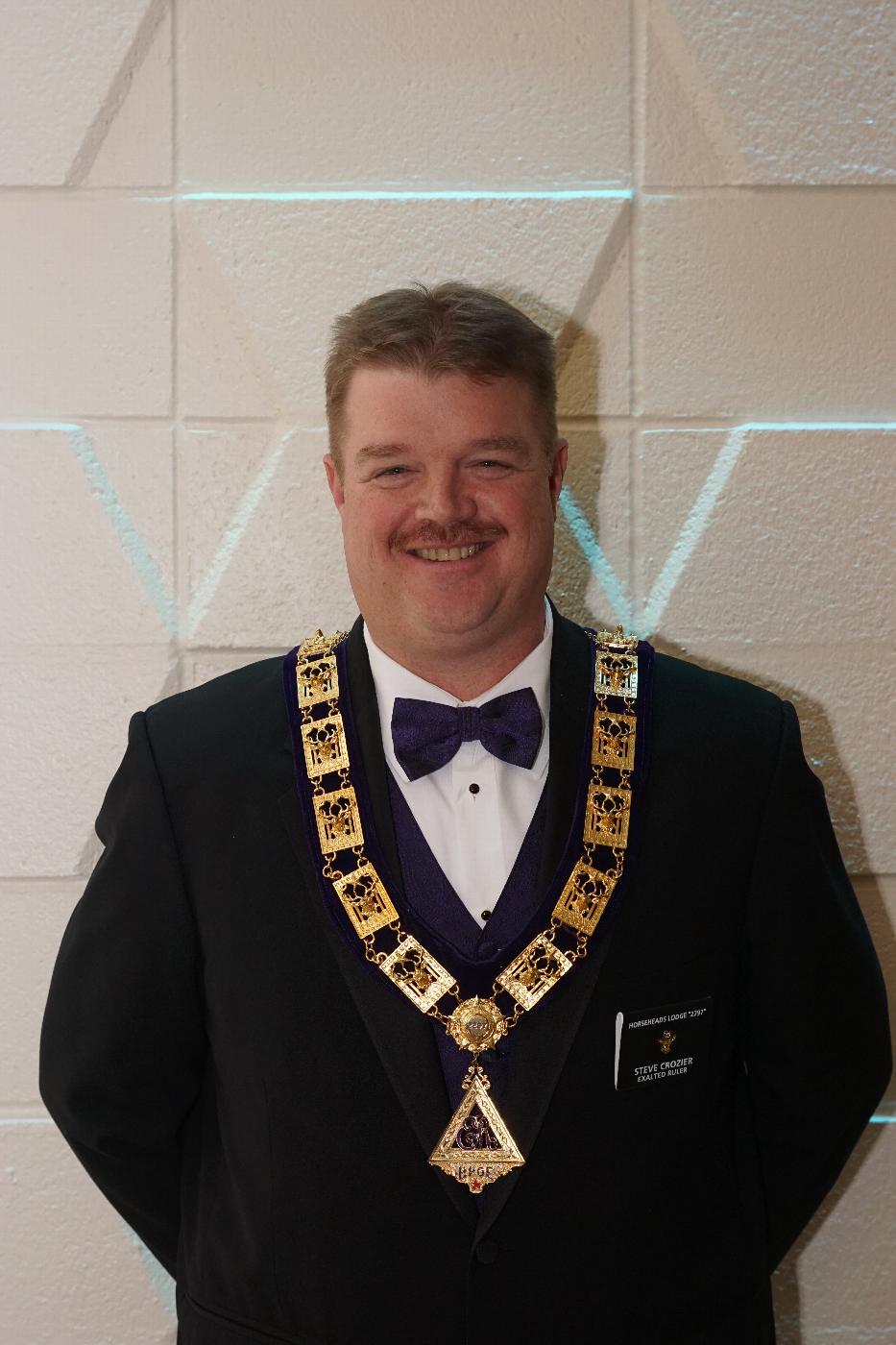 Welcome to the Horseheads Elks Lodge No. 2297! My name is Steve Crozier, the Exalted Ruler of our Lodge. The Horseheads Elks No. 2297 has been an important part of the Horseheads community since 1965, providing many social and charitable opportunities for its members and our community.
Here you will find all of our Lodge information. Remember to check the Calendar for Lodge Events, the News for special announcments and Press Releases.
I am delighted that you, an active, enthusiastic member have visited our online portal on the Elks.org website, and I look forward to many years of rewarding association. Dont forget to sign our Guest Book!
---
About our Lodge
The Horseheads Elks Lodge No. 2297 has been serving our community for over 50 years. We are a full size facility capable of serving our community needs. We offer two large Banquet Rooms that can be opened into one large room if needed. Each room is capable of holding 230 people, or when combined, that number jumps to 450 people. We also have a large outdoor pavilion, The Elk Pavilion, which is equipped with a Kitchen and BBQ pits with plenty of parking!
On Monday evenings throughout the year, our lodge hosts BINGO for the community. This is also Wing Night at our Lodge. Many members come out for the Wings and a variety of other weekly specials such as Shrimp, Italian Sausage, Hamburgers and Hotdogs. The kitchen is open from 6:30pm until 8:30pm. During Football season, you can always find a group of members watching Monday Night Football and enjoying the Lodge.
On Tuesdays, The Horseheads Elks Golf League meets at Soaring Eagles Golf Course located in Horseheads, and plays 9 holes of Golf. There currently are 28 two-person teams in our league. This league is a lot of fun and a great way to spend time with fellow members. Recently added for Tuesday evenings is a limited kitchen menu. It was originally started as a trial run but was so successful that it will continue through the Golf League season. It is open to all members to come in and enjoy. The kitchen will be serving food from 5:00pm until 8:30pm.
Wednesday evenings our Lodge holds the Queen of Hearts Drawing. Tickets are sold throughout the week and up until 7:30pm on the day of the drawing. The Drawing take place after the last tickets are sold, usually around 8:30. Our last jackpot was over $42,000!! There are Kitchen specials available every drawing night. The specials are listed in the Lodge Newsletter and in our Calendar on this online portal, so be sure to check them out.
Friday's our Lodge welcomes the public for "The BEST" Fish Fry in town! Members and Patrons alike can order a Fish Fry, Broiled Fish or Broiled Sea Scallops along with Specials available for that evening. The Firday night Fish Fry Menu is always avaible in the Lodge Newsletter as well as our online calendar. Be sure to check them out and join us.
---
LODGE HOURS OF OPERATION
Monday - Saturday: 3:00pm - Close
Sundays: 12:00pm - 6:00pm
Open later on Sundays during Football Season
---
Back to top