---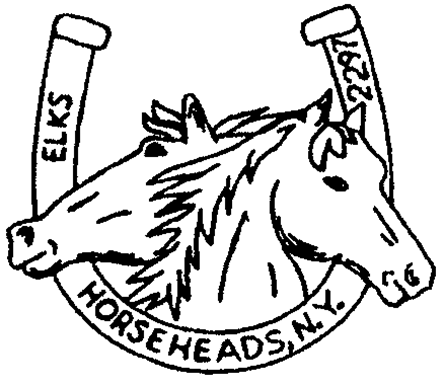 Horseheads Elks Lodge No. 2297!
6 Prospect Hill Rd, Horseheads, NY 14845
Phone: (607) 739-9931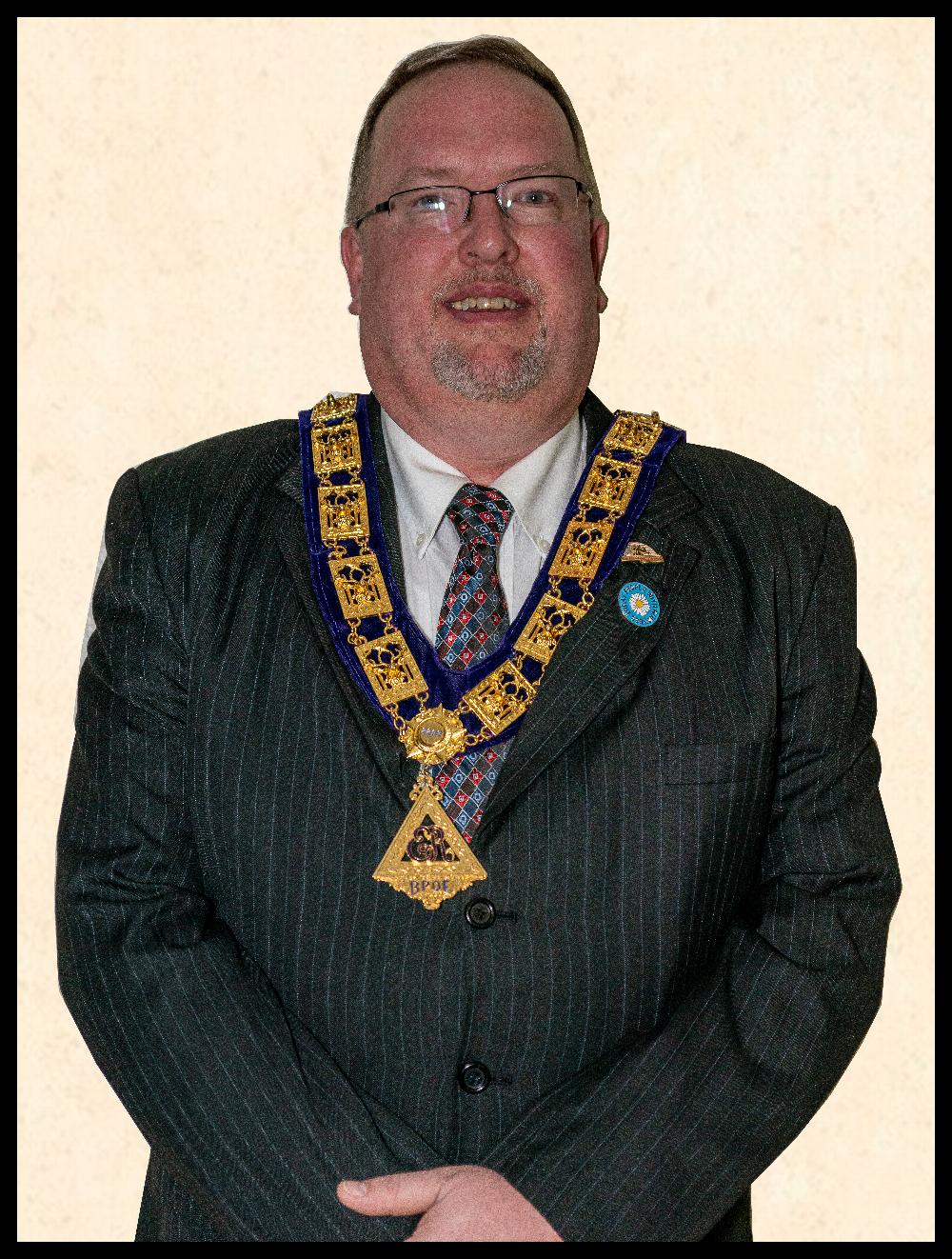 Welcome to the Horseheads Elks Lodge No. 2297! My name is Jerry Moore, the Exalted Ruler of our Lodge. The Horseheads Elks No. 2297 has been an important part of the Horseheads community since 1965, providing many social and charitable opportunities for its members and our community.
Here you will find all of our Lodge information. Remember to check the Calendar for Lodge Events, the News for special announcments and Press Releases.
I am delighted that you, an active, enthusiastic member have visited our online portal on the Elks.org website, and I look forward to many years of rewarding association. Dont forget to sign our Guest Book!
---
About our Lodge
The Horseheads Elks Lodge No. 2297 has been serving our community for over 50 years. We are a full size facility capable of serving our community needs. We offer two large Banquet Rooms that can be opened into one large room if needed. Each room is capable of holding 230 people, or when combined, that number jumps to 450 people. We also have a large outdoor pavilion, The Ralph Wilson Pavilion, which is equipped with a Kitchen and BBQ pits with plenty of parking!
On Monday evenings throughout the year, our lodge hosts BINGO for the community. This is also Wing Night at our Lodge. Many members come out for the Wings and a variety of other weekly specials such as Shrimp, Italian Sausage, Hamburgers and Hotdogs. The kitchen is open from 6:30pm until 8:30pm. During Football season, you can always find a group of members watching Monday Night Football and enjoying the Lodge.
On Tuesdays, The Horseheads Elks Golf League meets at Soaring Eagles Golf Course located in Horseheads, and plays 9 holes of Golf. There currently are 28 two-person teams in our league. This league is a lot of fun and a great way to spend time with fellow members. Recently added for Tuesday evenings is a limited kitchen menu. It was originally started as a trial run but was so successful that it will continue through the Golf League season. It is open to all members to come in and enjoy. The kitchen will be serving food from 5:00pm until 8:30pm.
Wednesday evenings our Lodge holds the Queen of Hearts Drawing. Tickets are sold throughout the week and up until 7:30pm on the day of the drawing. The Drawing take place after the last tickets are sold, usually around 8:30. Our last jackpot was over $42,000!! There are Kitchen specials available every drawing night. The specials are listed in the Lodge Newsletter and in our Calendar on this online portal, so be sure to check them out.
Friday's our Lodge welcomes the public for "The BEST" Fish Fry in town! Members and Patrons alike can order a Fish Fry, Broiled Fish or Broiled Sea Scallops along with Specials available for that evening. The Friday night Fish Fry Menu is always avaible in the Lodge Newsletter as well as our online calendar. Be sure to check them out and join us.
---
LODGE HOURS OF OPERATION
Monday - Saturday: 3:00pm - Close
Sundays: 12:00pm - 6:00pm
Open later on Sundays during Football Season
---
History Of Our Lodge
In August of 1963, the idea of having an Elks Club in Horseheads was concieved. A petition was started in circulation which asked for signatures of those who might be interested so that an application could be made to the Grand Lodge for a Charter.
Watkins Glen Lodge of Elks was contacted and it was agreed that they would sponsor the Horseheads Lodge.
Many Meetings of organization were held and much work was done in securing signatures. In February of 1964 a list of 180 signatures was presented to the Grand Lodge. On February 11, 1964 the then Grand Exalted Ruler R.J. Dunn granted a Disposition for the formation of the Lodge.
Again many meetings were held for the purpose of the formation of the Lodge, selection of Officers and various committees. After many such meetings it was decided to have the formal Institution of the Horseheads Lodge #2297 on Sunday afternoon April 4, 1964. Due to the large class that was to be Installed, St. Mary's School Hall was obtained.
On April 4, 1694, Our Lodge was formally Instituted. The Institution Ceremonies were in charge of Past Officers of various lodges in our District. The Initiation of new members was conducted by the officers of Watkins Glen Lodge, which is our Sponsoring Lodge. - There were 186 new members initiated in the Lodge. - A delicious dinner was served after the Institution of the Lodge, by the women of St. Mary's Church.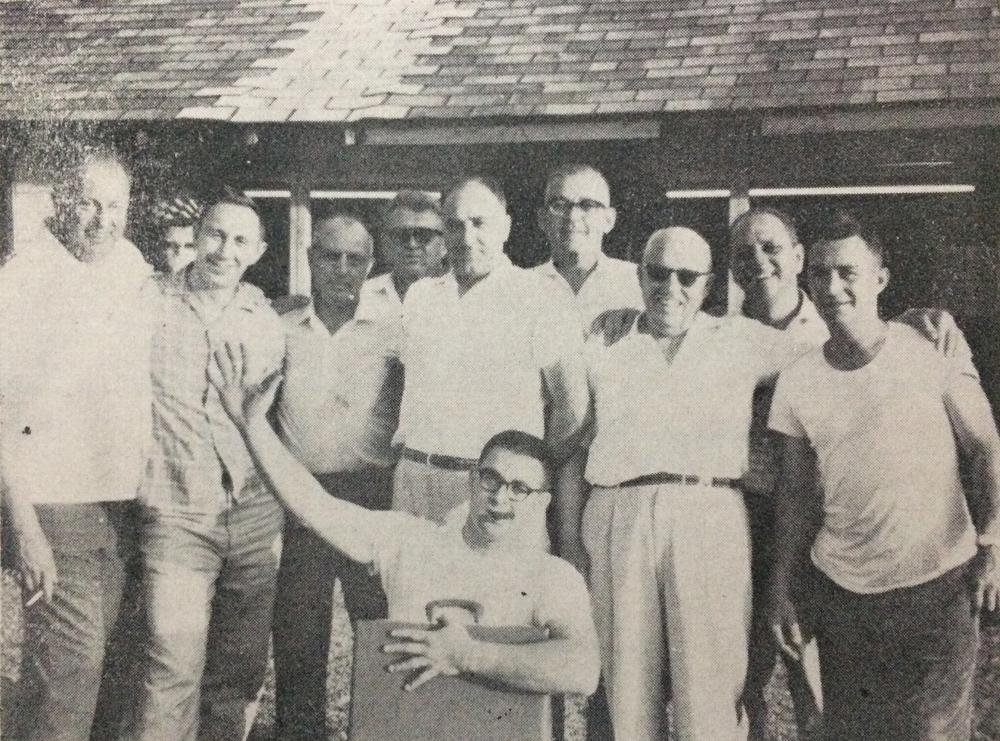 First Annual Picnic
We obtained the use of St. Mary's Annez Hall for our bi-weekly meetings, and these meetings were well attended at all times.
On the last Sunday in June, 1964 we held our first clam bake at the P.B.A. Grounds on Monkey Hill Road. It was very well attended by our members and members of surrounding Lodges. It will be an annual affair, held the last Sunday in June of each year.
During the course of the year, a great deal of work was done by various committees to find a proper location for a Club House. Many pieces of property were surveyed and found wanting or were unable to build or buy due to zoning regulations, etc. - However, we finally were able to obtain 3.6 acres of land on the corner of Hickory Grove & Prospect Hill Roads in the Town of Horseheads. The members of the Lodge voted to accept this piece of property.
New Building Under Construction
Through the efforts of the Building Committee, plans were drawn up for a proposed new building. After much work and discussion, plans were accepted and work was put in motion for the new building. On July 5th, 1965 formal Ground Breaking Ceremonies were held on the site for the new building. Shortly thereafter, work was commenced on the new building. Work continued with amazing progress throughout the next four months, always under the watchful eye of the Building Committee.
Our first affair in the new building was held on Halloween night, October 30th, 1965 and it was attended by a full house and an excellent time was had by all attending. New Years Eve proved to be outstanding when over 200 couples attended our Party. This will be an annual affair and we can only hope that they all will be this sucessful. We have had several Sunday afternoon parties, capped by our Bavarian Festival. We intend to keep these affairs as they are wll accepted.
Horseheads Lodge No. 2297 Completed
Since the formation of our Lodge, one of the things closest to our hearts is doing good for the Youth of our Nation. The Youth Committee of our Lodge has done an outstanding job and to them we give our thanks. During 1964, the first year of our organization we sponsored a Small Fry Basketball team, a girls Cinderella Baseball team, donated a $50 War Bond to the Youth Leadership Contest to a boy and a girl from Horseheads High School & T.E. Edison High Schools. - We also donated $75 to the All Sports Banquet for Horseheads High School.
During 1965 we sponsored a Small Fry Basketball team, Girls Cinderella baseball team, Both the Youth Leadership Contest and the Senior Awards Contest, sent a boy to Boys State, Aponsored a Connie Mack Baseball Team, and finally gave a dinner at out New Elks Club to all the Horseheads - Edison varsity & junior varsity football teams, their fathers, coaches & principals of both schools. This was an outstanding affair and was well accepted by both schools.
Our thanks and appreciation goes to all the officers of the club, the Trustees, the Building Committee, the House Committee, the Entertainment Committee, the Youth Committee, Bowling & Golf Committees, and any other one who in any way helped to form this Lodge and bring it where it is today. We will mention no names personally, because so many have done so much, that we can all take a bow.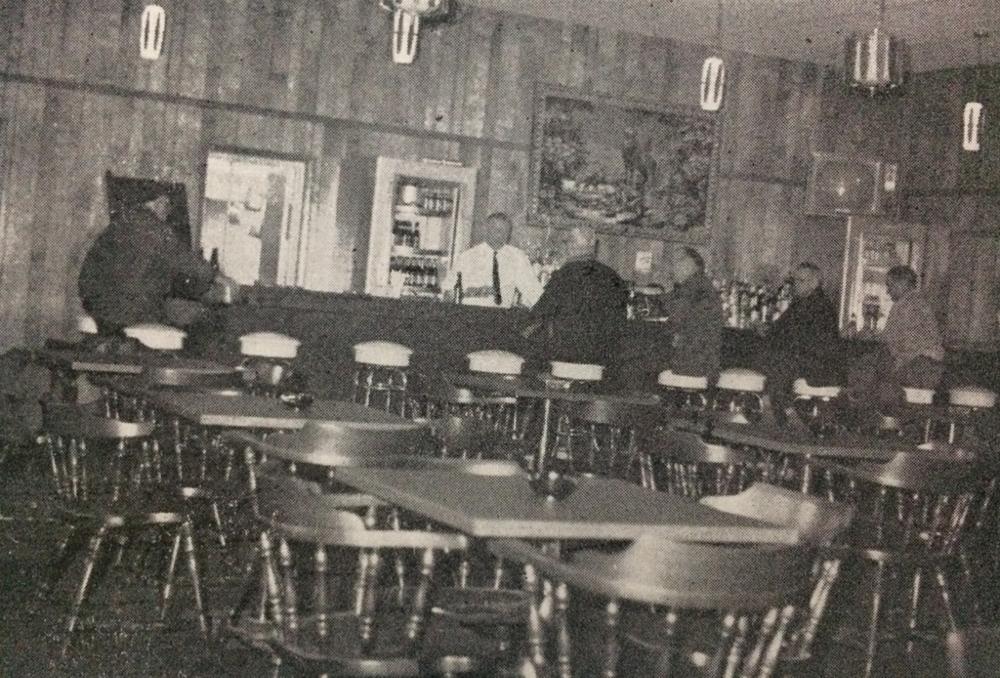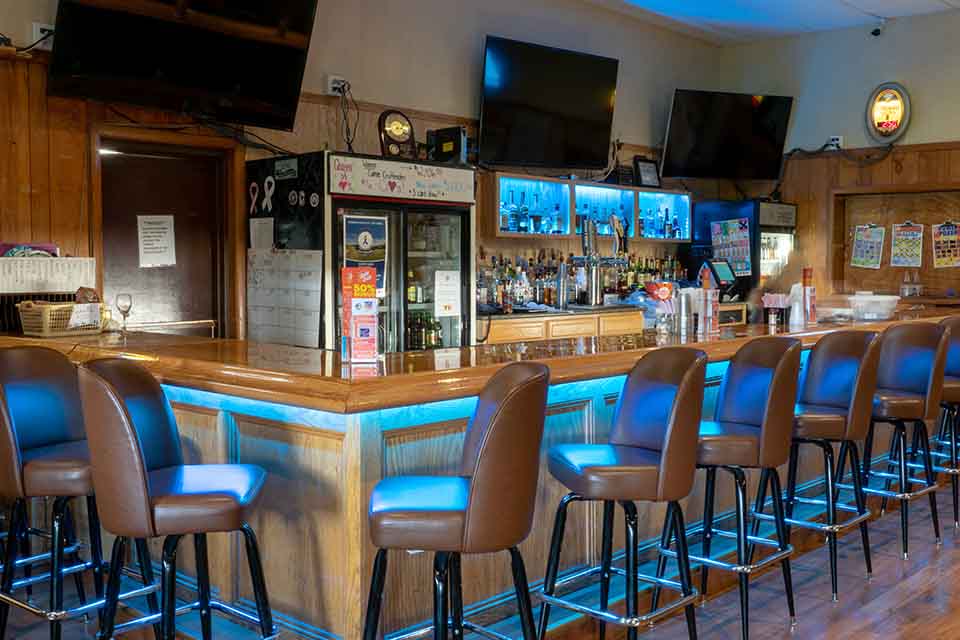 Interior of New Lodge Bar & Lounge in 1965 and the Lodge Bar in 2018