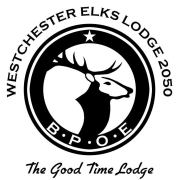 8025 W Manchester Avenue. Playa Del Rey, CA. 90293 (310) 821-3005
Visit our Facebook page: www.facebook.com/westchester.elks
Regular Lodge Hours:
Tuesday: 5 PM - Close (Members Only)
Wednesday: 5 PM - 9 PM
Thursday: 5 PM - Close
Sunday: 12 PM - 5 PM
We are also open for special events.
Please go to our calendar page or call the Lodge to inquiry.
FOR RENTAL INFORMATION PLEASE SEE OUR FACILITIES PAGE.