Lodge #1668 Home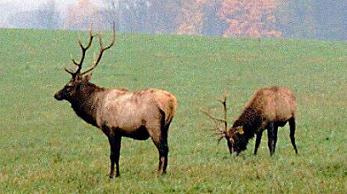 REAL PENNSYLVANIA ELKS W ELK ome you to Oakmont Elks Lodge 1668, 106 Washington Avenue Oakmont PA 15139 - (412)828-1668
Fish Fry is Back. Every Friday during Lent starting on March 4 and ending on April 15. Cost is $13 for a Fish Dinner and Shrimp Dinner. 3pm -7pm. Eat in is ONLY available for members. Takeout is for Non-Members. Please start placing your orders at Noon. Please call (412)828-1668.
Lodge Meetings 2nd & 4th Thursdays, except July & Aug, then 2nd Thursday only.

Lodge opens: Thursday thru Saturday 4:00 PM to Close. Lodge is closed: Sunday thru Wednesday. Check for changes.
Every 2nd & 4th Tuesday of every month there will be "The Pittsburgh Doo Wop Big Band". Lodge opens at 7pm. Dancing from 8pm to 10:30pm.
Directions: Follow Allegheny River Blvd. in Oakmont to Washington Avenue, then turn West toward the Allegheny River. The Lodge is on the left, one block from the river.
---
Back to top