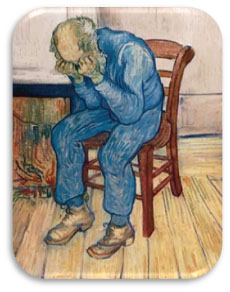 It is with great sadness that we inform you that the following members have passed:
Piantanida, Robert 05/06/16
Lavene, Charles R 10/05/16
Kaufman, Daniel H 10/28/16
Piantanida, James 03/07/17
Adems, Patrick 03/10/17
Rittman, Chris 03/19/17
Irons, Joseph V 05/02/17
Hunt, Ron 06/17/17
Kean, Eileen 12/14/17
Parnell, Robert 01/31/18
Thomas, Robert L 03/22/18
Jefferson, John C 05/15/18
Pillis Sr, Robert 07/09/18
Gauthier, Daniel J 11/01/18
Cook, Raymond 11/09/18
Cook Sr, Ray 11/10/18
Costello, Daniel 12/11/18
MacKay, Charles L 01/25/19
Lane, Raymond 02/07/19
Buegler, Gary 03/27/19
Gaetano, Joseph P 07/25/19
Branigan, James Craig 09/04/19
Musto, Henry 10/26/19
Deady, Russell 05/31/20
Hughes, Edward M 01/30/21
Ferber, Valerie 01/06/21
Cosentino, Vincent J 12/27/20
Ferber, Bill 12/13/20
Centanni Sr, Joseph C 12/09/20
Crawford, Lloyd L 10/31/19
May 6, 2016, Robert Piantanida,
Harry Fary March 18, 2016
Dave Connelly, June 26, 2016,
Joseph Aretino, April 13, 2016.
December 7, 2015, Brian Denegar,
August 27, 2015,
Frank Lastella, April 10, 2015,
Augie Augustitis, November 11, 2014
Emilio Cosentino, February 18, 2014,
Joseph Vashlishan, 2013 June 8, 2013
Joseph Sellers July 19, 2013
Charles Stoneham August 29, 2013
John "Jack" Piantanide September 30, 2013
John Winter 2012 December 23,
2012 Charles (Chuck) Wolf February 23, 2012
William Kinney 2011 November 29,
2011 John (Pizza) Scialla
June 21,2011 Nancy Ramsey
2010 May 25, 2010 William H. Bell
July 29, 2010 Morris Zebede
September 3, 2010 Richard Caggiano
October 1, 2010 Santo "Sandy" Trufolo
November 4, 2010 Edgar "Ted" Caffyn 2009
May 11, 2009 Frank Holmgran
May 31, 2009 Melinda McDowell
June 30 2009 Hank Zebrowski
November 7 2009 Rosemarie Celley
December 28, Richard Stahl
There will Be a Vacant Chair
We will truly miss our friends and brothers.
An Elk Is Never Forgotten, Never Foresaken Their faults, we write upon the sand, their virtues upon the indelible pages of our hearts.
Their Trails Ended,
Their Faults Forgotten,
Their Virtures Cherished,
They Rest in Peace.
Throughout the United States of American when the 11 O'clock hour falls upon the dial of night Elks unite and recite the following Toast in honor of our absent members. This tradition is over 100 years old and is still an important part of the daily life of an Elk.
11 O'clock Hour Toast
"You have heard the tolling of eleven strokes. This is to impress upon you that with us the hour of eleven has a tender significance. Wherever Elks may roam, whatever their lot in life may be, when this hour falls upon the dial of night, the great heart of Elkdom swells and throbs. It is the golden hour of recollection, the homecoming of those who wander, the mystic roll call of those who will come no more. Living or dead, Elks are never forgotten, never forsaken. Morning and noon may pass them by, the light of day sink heedlessly in the West, but ere the shadows of midnight shall fall, the chimes of memory will be peeling forth the friendly message, "To our Absent Members."