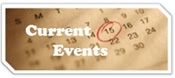 The ever Popular Game Left Right Center will be held in June
Save the date - June 10 !
Game starts promptly at 6PM and will be hosted by The One and Only PER Dan Ballasy
Agood time will be had by all!
Winner Winner Chicken Dinner !!!!!!!!! Food will be available for a nominal fee!
_______________________________________________________________________________________________
LUNCH June 18th
12 - 3 PM

Cheese Steak or Sausage Sandwich $6.00
_______________________________________________________________________________________________
Current Lodge Hours
(Subject to Change)

Sunday- Noon-10PM
Monday- 4PM-10PM
Tuesday- 4PM-10PM
Wednesday- 4PM-10PM
Thursday- 4PM-10PM
Friday- 4PM-10PM
Saturday- 2PM-10PM
STOP DOWN AND SEE SOME OLD FRIENDS