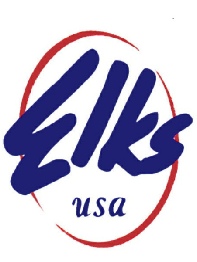 Although the original Elks were actors and entertainers, members of other professions soon joined the organization. Today's Elks represent just about the full spectrum of occupations in America.
Throughout the course of the Order's history, many celebrities from the entertainment field, business and public service have been Brother Elks. Presidents Warren G. Harding, Franklin D. Roosevelt, Harry S. Truman and John F. Kennedy were all Elks. Former President Gerald Ford belongs to Grand Rapids Lodge No. 48, where his father served two terms as Exalted Ruler.
Of course, many members of Congress have been Elks, too. Former Speakers of the House Tip O'Neill, Carl Albert, John McCormick and Sam Rayburn all belonged to the fraternity. Former Speaker Tom Foley belongs to Spokane, Washington, Lodge. And the late Hale Boggs of Louisiana was also an Elk.
General John "Blackjack" Pershing, American general and hero of the First World War, hailed from New York Lodge No. 1 as a lifelong member. 70,000 Elks served in the First World War; 1,000 gave their lives in the service of their country. 100,000 Elks served in the Second World War, over 1,600 made the supreme sacrifice for American freedom.
Entertainers Lawrence Welk, Will Rogers, Jack Benny and Andy Devine were Brother Elks, too. Brother Devine served as Exalted Ruler of San Fernando Lodge No. 1539. William F. Cody, better known as "Buffalo Bill," was also a Brother Elk. In current times Brother Clint Eastwood is a member of Monterey Lodge No. 1285. Another famous actor Bruce Campbell is a member. As well as Jim Cramer of "Mad Money" fame is also a member.
From the sports world, the Order has counted among its members the likes of Vince Lombardi, Casey Stengel, Mickey Mantle, Whitey Ford and Jim Finks. Recent sports stars are also members, Eli Manning is a member of Summit NJ Lodge #1246.
For the complete list please visit the Grand Lodge website: https://www.elks.org/history/famousElks.cfm?sortBy=alpha