Lodge #2316 Guest Book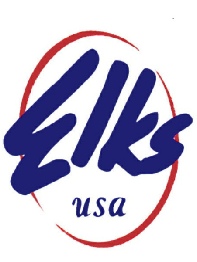 ---
from Newport Harbor, CA, Lodge #1767
Enjoyed meeting your ER, Dave Lafeber at the Newport Harbor, CA Lodge, 1767. He enjoyed our karaoke and steak night, Thursday 10/11/18. Dave, sorry for my confusion. Hope you enjoyed visiting some of our area lodges. Thank you for the 2316 lodge Pin. Looks like you have a very nice lodge there.
Posted 10/14/2018 at 9:59 PM
---
I, after speaking with Scott & Tony and being overwhelmed with their kindness & fellowship have electronically submitted my being considered for membership. Even though I would geographicaly fall in the Troy MO Lodge area, my first impression falls in these gentleman's hands.
Posted 11/06/2016 at 7:34 PM
---
from Fremont, CA, Lodge #2121
Site and Newsletter looks great, Kathy.
Posted 05/02/2013 at 3:54 PM
---
from Prescott, AZ, Lodge #330
Greetings from Prescott Lodge #330 "Mother Lodge of Arizona". In December of 1895 a group of enterprising businessmen in Prescott, sturdy products of the early west, charted the original petition for a dispensation and later established the Prescott Lodge. Prescott and Prescott Valley, Arizona, are located about 90 miles northwest of Phoenix. With our mile high elevation (5230 ft), the cities enjoy a four-season climate with both mild winters and summers. Check out our elks.org page. We have a very content rich elks.org site. Featured pages are [Facilites], [Officers], [Elks'n the News], [Extra Pages](includes rich history of our lodge) and especially our [Photo Gallery]. If you have time after looking it over please sign our [Guest Book]. Thank you
Posted 05/06/2012 at 10:18 PM
---
from New Bern, NC, Lodge #764
Hello Florissant. Miss the lodge, hope everyone is doing GREAT..... Hello to ALL
Bud & Marcia
Posted 10/16/2009 at 6:05 PM
---
from Manchester, MO, Lodge #2058
Hello from Sunny California. Just thought I'd drop in and say hello. We're not active at this point. Taking a bit of a break. If anyone wants to see some pics, send me a note.
Posted 11/24/2008 at 3:34 PM
---
from Orlando, FL, Lodge #1079
My Lodge is Orlando Elks Lodge 1079 in Orlando Florida.I am so happy to see that you have my Friend(Beth Morley)working already. You will find that she will make you a very good Officer and a very dependable Elk. Beth was also Tiler in our Lodge.You have a very nice Web Site and I am so happy that Beth has found a nice Lodge. Thank You.
Posted 10/28/2008 at 8:22 PM
---
Great job Kathreen. BPOE Lodge #2316's VHP is certainly one of Elkdom's finest! I echo Joe Brady's comments. I think our VHP's are to educate and inform. You have done that and more.
As an old Missourian transplant to AZ I salute you! Thank you for your great work.
Steve Chrisman Cyber Assistant BPOE Lodge #2851
Posted 09/01/2008 at 12:49 PM
---
from Florissant, MO, Lodge #2316
Glad to see so many postings on the website. It definitely has some excellent information.
Hello to everyone. We are now in Irving, TX and should be coming by for a visit the first week in August. Hope to see you soon.
God Bless,
John and Julia Gatz
Posted 07/14/2008 at 11:36 AM
---
Thank you for having a great website. It was nice to see my dad's name listed In Memoriam. I have fun memories of going to the Elks lodge with my dad in the 1970's. I remember the old lodge on St. Francois Street, going to the "Turkey Shoots" in the fall, Summer Picnics at the American Legion, New Year's Eve parties, etc.
Take Care and God Bless.
Posted 03/12/2008 at 4:02 PM
---
from Vero Beach, FL, Lodge #1774
WISH TO SAY JELLO AND LET YOU KNOW THAT YOU HAVE A GOOD WEB SITE. I ALSO EXTEND MY THANKS TO ER TONY DALSKE AND TO CHUCK HALFORD FOR SENDING ME ONE OF YOUR LODGE PINS, A VERY NICE ONE AND WHICH WAS DELIVERED TO MY LODGE BY LEE SEAMORE. IT MAKES ONE GREAT ADD TO MY COLLECTION WHICH IS NOW CLOSE TO 1200 LODGE PINS. IF ANY OF YOU ARE EVER IN THE VERO BEACH, FL. AREA, PLEASE STOP IN AND SAY HELLO. IT'S ALWAYS NICE TO HAVE VISITING ELKS STOP IN.
RAY
Posted 01/04/2008 at 6:10 PM
---
from Orlando, FL, Lodge #1079
I have just transferred with my job to Saint Louis and will be moving to Ferguson this week. Your lodge is closest. Can you email me info about meetings and if you have bingo and pub hours?
Posted 04/11/2007 at 12:08 PM
---
from Florissant, MO, Lodge #2316
As a new member, I found this web site to be very helpful in gaining a better understanding and more indepth knowledge of what is an Elk and it's history.
Thanks!
Posted 03/28/2007 at 1:00 PM
---
from Perryville, MO, Lodge #2701
ANO M HERE PLEASE.....GOOOOOOD
Posted 02/23/2007 at 4:38 AM
---
from Winthrop, MA, Lodge #1078
Greetings from Winthrop MA. Lodge #1078, If your ever in our area be sure and stop in. You can also click on over check out our web page and sign our guest book. Our Lodge is minutes from Boston, in 2007 we are celebrating 100 years of Elkdom.
Bob Gillis, Lodge Historian
Posted 10/23/2006 at 7:41 PM
---
from O Fallon, MO, Lodge #2587
Posted 10/10/2006 at 2:24 AM
---
from Smithtown, NY, Lodge #2036
Greetings from Smithtown NY Lodge #2036 If your ever in our area be sure and stop in. You can also click on over check out our web page and sign our guest book.
Andy Wolke #2036 Web Master.
Posted 07/22/2006 at 7:03 PM
---
from New Bern, NC, Lodge #764
Just found your home page and it is great. Tell everyone hi from Bud & Marcia....
Miss all the people and the Lodge...
Posted 05/25/2006 at 6:42 PM
---
from Columbia, MO, Lodge #594
The site looks good. If this don't get the message out nothing will. Today the computer is the game. I am staying busy with Elks "Fancy that". I will holler every so often Carroll
Posted 05/12/2006 at 7:33 AM
---
from Florissant, MO, Lodge #2316
good work
Posted 04/23/2006 at 4:57 PM
---
from Florissant, MO, Lodge #2316
Wow, great job Rich and Cindy. I wish I could make one as great as this one. I made my own personal one but it is with a free web host. Anyone is welcome look at mine at: www.freewebs.com/perkey30/
It's great to see Florissant Elks #2316 online.
Posted 04/22/2006 at 7:46 AM
---
It is great to see other Elks Lodges using the web. Duncan Lodge #1446 is proud to be the first Lodge to sign your Guest Book.Our Lodge 1446 is also on the Elks page, please drop by and sign our guest book. We also have our own web page listed as: www.duncanelksclub.org. We have a 18 hole golf course, pro shop, ballroom, dining room, swimming pool, card room, lounge, and 19th hole. If you or any of your members are ever in Duncan, Oklahoma, please stop by and play a round of golf and have dinner. We would love to have other Elks come and see us.
Duncan Lodge #1446 is the proud home of Mr. James Beyl, Oklahoma State President for 2004-2005.
Sam Amerson
Posted 04/20/2006 at 11:00 AM
---
from Florissant, MO, Lodge #2316
AWESOME JOB RICH!!!!!!! Thank you for all you and Cindy do for the Lodge and for us We love ya's
Posted 04/19/2006 at 7:26 PM
20212021Server: www