Our Food
We are pleased to present DoughVine Grill... as the Lodge's primary food service vendor. Owned and operated by Paul and Brenda Mackay, they bring a wealth of food service experiences to our Lodge. Click here for a bio of Paul and Brenda.
The DoughVine team competes regularly in BBQ competitions and has won more than 350 awards!
They'll be serving food Wednesdays, (non-steak night) Thursdays, and Fridays from 5:30 to 9pm. On Sundays food will be available from 11 am to 7pm. Click here for the menu.
Steak Nights are the best....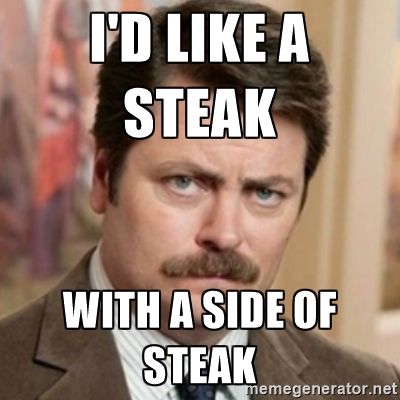 Join us from 5:00 to 7:30pm on the first and third Thursdaysof each month for your choice of a delicious Ribeye ($20) or Filet Mignon ($20) severed with garlic mashed potatoes, corn on the cob and a dinner roll. Garden salad and a rotating selection of dessers are available.

Friday Fish Fry is suspended until the Autumn....we'll be on holiday for the summer but back in October with a simplified menu.
When the Lodge is open....you can choose from a variety of bar snacks such as bar pizza, or choose from a rotating variety of snacks from our snack machine. Please check with the bartender for any specials. For a quicker picker upper, please patronize our Snack Machine. Filled with completely unwholesome but tasty snacks. Every item only $1.
---
Back to top