Pictures and Reports from the Youth Committee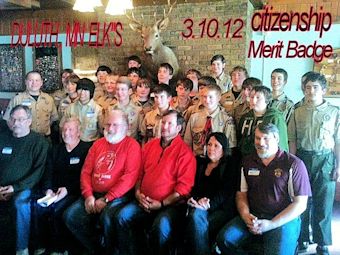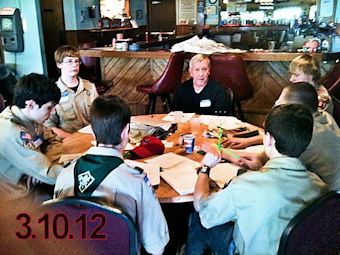 Report from the Youth Committee:
Citizenship in the World Merit Badge

On Saturday, March in, 2012, twenty four Boy Scouts from six area troops attended the merit badge clinic held at Duluth Elks Lodge 133. Boys came from as far away as Barnum, Minnesota and Poplar, Wisconsin in addition to the more local Duluth area Scouts. At least eleven of the scouts present were from Hermantown. This was a surprise considering Hermantown High School's hockey team was at the state hockey tournament. The Scouts prepared and conducted the opening ceremony. Jason Young, District Director of Northern Trails District, opened the program by asking the scouts to think about building associations with others, similar to the association being forged between the Elks and the Scout Council. Many Elk members volunteered their time during this full day event. Tony Orman served as Scout Master. Jim Brinkman was the featured speaker and spoke about the many countries he had visited while serving in the US Navy. He spoke about the difference between our country and others having to do with our freedoms vs. discipline and oppression he had observed in other countries. Jim did a wonderful job with his colorful descriptions and openness to answer questions. Bob Peterson, Diane Wennberg, Shawn Clark and Greg Planting led small group discussions about culture, types of governments, resources and international relationships. Will Mattson and Tony Orman joined as group leaders later in the day when discussions were held about internal issues that were affected by international relationships with the US and other countries.

Deb and Pete Peterson prepared lunch and served healthy snacks, juice and water throughout the day. Western Bank, Raven and Associates, and Dairy Queen provided prizes that were drawn throughout the day to liven things up.

At the end of the day 23 of the 24 Scouts had completed all of the requirements making them eligible for the completed merit badge.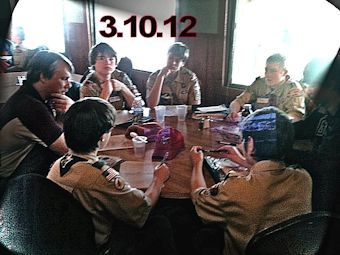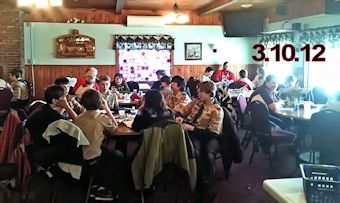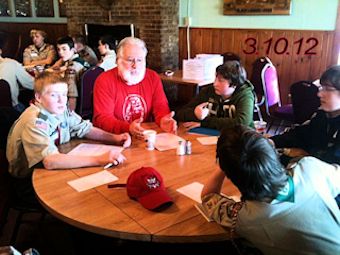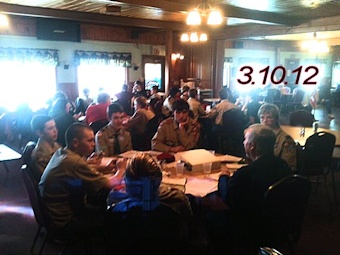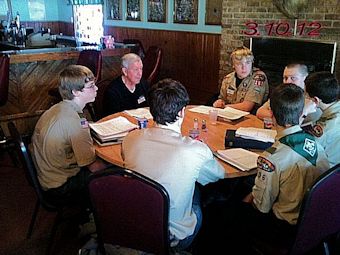 ---
Back to top