The Greatest Gifts Last Forever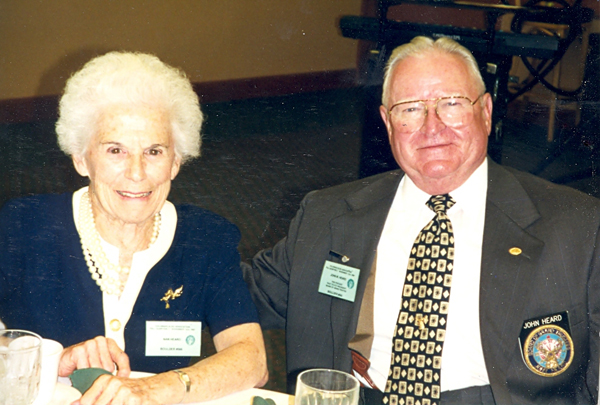 After almost 66 years of marriage, John and Nan Heard of Boulder, Colo., Lodge No. 566, sure do know how to celebrate! Their generous tradition goes beyond appreciation for each other—it loyally helps Elks build stronger communities.
"We don't get each other things," John explains. "We have enough things. So for gifts to each other, we decided a long time ago, 'Let's do something for the Elks National Foundation.'"
Every year on John and Nan's birthdays, on Mother's Day and Father's Day, John and Nan give each other a loving card. Inside every card is a check for the ENF.
"The Elks National Foundation is the greatest charitable organization we know of," the Heards express.
They put into practice this generous commitment to the ENF well over a decade ago. As a result, John and Nan are both repeat members of the ENF Loyalty Club. The ENF Loyalty Club honors individuals who donated to the Elks National Foundation every year for the past ten or more consecutive years. After 2008-09, the club boasts 4,594 members!
"Here is a way to keep the ENF going!" John says. "When people give gifts, do it for the Foundation. Then, your gift will last forever, and it does a lot of good along the way."
The Heards became involved with the Elks in the 1950's while living in Montana. John was stationed there as a National Guard Advisor, and they decided, "If we're going to have a social life, we better join the Elks!" Their involvement quickly became very meaningful. The Heards moved to Colorado in 1964 when John retired from the military, and he's served for the Elks in several capacities over the decades.
"I've always been so proud to be a member of the Elks," John shares. "And I always want to spread the word about the Foundation. I'd be thrilled if people follow my wife and me's example. We'll just keep giving!"
Visit the Loyalty Club website to learn more and to view the Loyalty Club Honor Roll.
---
Back to top