Breaking the Cycle
Some cycles are hard to break, especially the ones that are out of your control. After returning from the Marines in 1970, Thomas slipped into a comfortable life, but that changed just as he was preparing for retirement. Thomas had been living in Connecticut near his sister and had worked rehabbing and flipping houses before he decided to pack up and move to Florida to prepare for retirement. That is until he was diagnosed with Crohn's Disease.
"I got Crohn's Disease, and then I basically stopped working," Thomas says.
Living with Crohn's forced Thomas to stay home most days, including when rent was due. At first, his landlords were accommodating, telling him to "forget about it."
After 10 years, he had an outstanding bill of $1,000, and his landlord threatened to evict him. "What happened to 'don't worry about it?'" Thomas says. "For some people, a thousand bucks isn't that much, but for me it's a lot of money."
He was overcome with stress from the accumulating rent and looming eviction. Stress led to more severe flare-ups. Thomas couldn't work because of his flare-ups, which meant he couldn't pay rent, so the cycle continued. Thomas went from being a care-free veteran on the edge of retirement enjoying his home in Florida, to feeling crushed by a lingering debt. That's when Thomas turned to Noelle, his social worker through the HUD-VASH program, who directed him to the Elks' Emergency Assistance Fund. Noelle helped Thomas complete and send his application.
"It wasn't just a load off my mind," Thomas continues, "it actually made a physical difference in how I felt. It was a very big deal."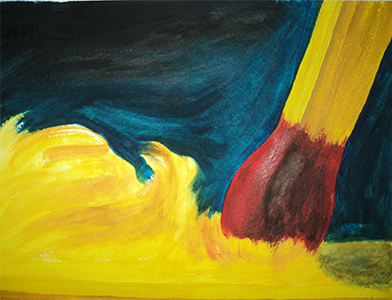 Thomas is grateful to the Elks for providing him stability and peace of mind while giving him control over his disease. Thomas doesn't want to be a burden; he just wants to be a good neighbor and a good friend, and the Elks have helped him return his focus to the things that matter most to him, like creative outlets such as: painting, composing music on his keyboard and playing tennis. He's currently working on jumping back into painting with oils and acrylics, his tools of choice from when he was a kid, and he joined a tennis league in his community.
"You guys have enabled me to start even again," Thomas says.
Thomas fears that he would have been living on the street if the Elks hadn't helped with his rent. He's thankful to the Elks for donating and serving veterans with the Emergency Assistance Fund.
"The Elks can be proud for contributing to veterans the way they do," Thomas continues. 'It is certainly—at least in my case—helping people who need it, and that's about the best thing you can do for another person."
The Elks National Foundation ensures our veterans are never forgotten. In 2019-20, the ENF will grant $3.3 million to serve veterans through the Elks National Veterans Service Commission, including $1.3 million to help end veteran homelessness. For more information about the Veterans Service Commission, visit enf.elks.org/WelcomeHome.