St. Louis, MO | June 30 - July 3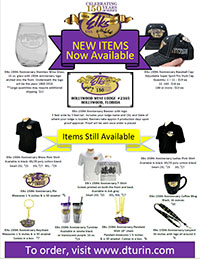 Welcome to St. Louis!
Once again it's time for the fun and fraternity of the Grand Lodge Convention, to be held this year in St. Louis, Missouri! Planning to attend? Let us know, and be sure to checkout your fellow elks.org users in attendance.
Latest Convention News
Photos from the 2018 Grand Lodge Convention in San Antonio can now be ordered online.
Check out this year's proposed resolutions from Local Lodges and State Associations.
Check the all the convention news, day by day. (PDF format)
We'll be celebrating our 150th anniversary at this year's convention. Get all the information about this historic celebration.
With so much rich art, local history, unique food, global culture and thrilling entertainment around every corner, there's always something worth celebrating in San Antonio!
Have you heard the big news? Gary Sinise and the Lt. Dan Band will headline our anniversary celebration in San Antonio!
---
Back to top