Scooter / Wheelchair Rentals

Scootaround is proud to be the preferred scooter and wheelchair rental service for the Benevolent and Protective Order of Elks Convention.
Promo Code value: 10% only off of rental, not delivery or insurances
Promo Code: BPOE2020
Proceed to the Scootaround website for more information on scooter or wheelchair rentals.

The Scooter Shop's scooters can be viewed online and booked via email. When booking, please inlcude the following information:
Name(of person using equipment)
Height
Weight
Arrival Date
Departure Date
Name of Hotel
Equipment type you would like to rent (manual wheelchair, scooter, power chair)
Phone Number
Email
Name of person paying and their phone number (if different than the person using the equipment) plus their billing address
After receiving that information The Scooter Shop will email the Rental Agreement for review and signature. Then the contract should be emailed back (or take pic with cell phone and send to 667-225-0634. After that, a payment will need to be made in order to lock in the reservation. Reservations are not completed until payment is received.
Proceed to the Scooter Shops website to view rentals and contact kat@yourscootershop.com to reserve your scooter.
Airlines
Delta Airlines Meeting Code NMU2U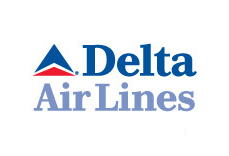 Delta Air Lines is offering discounts. Discounts vary depending on the cabin and available airfare level. Take additional benefit of gaining Delta Sky Mile frequent flyer bonus miles. The applicable discount will automatically apply – convenient and fast. Be sure to have your Delta Sky Miles Frequent Flyer number handy so you can store it while you are making your reservation to get the bonus frequent flyer miles too. Or call Delta Meeting Network Reservations at 800-328-1111 and give them the Meeting Code.
Click here to visit Delta: Meeting Code # NMU2U
American Airlines Promo Code 4860ES
American Airlines is offering a 4 % discount on applicable fares when traveling to Baltimore, Washington Dulles and Washington Regan Airports for the

Elks National Convention. Visit AA.com to book your flight. After selecting your flights, enter promo code 4860ES when completing passenger details. Contact the American Airlines Meeting Services Desk at 1-800-433-1790 for assistance with reservations and ticket purchase.
Click here to visit American Airlines: Promo Code # 4860ES
Southwest Airlines Company ID: # 99219886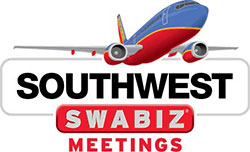 You may book online at Southwest Airlines. Discount percentage up to 8% on select Business Select, 8% on select Anytime Airfare Classes and 2% on select Wanna-Get Away Fares to and from Baltimore. Booking Dates: 03/01/2020 – 06/14/2020 ~ Travel Dates 06/28/2020 – 07/10/2020. Bonus Rapid Reward Points on all Southwest Airlines operated flights booked through SWABIZ with your Rapid Rewards account # added to the reservation. 25% earning bonus on each segment flown. Sign up for Rapid Reward at www.southwest.com/corporaterapidrewards.
Click here to visit Southwest Airlines: Company ID # 99219886
United Airlines Offer Code: # ZJGX141472

You may book online at www.united.com under the all search options and enter your Offer Code ZJGX141472 in the Offer Code box when searching for flights. If booking through a travel professional or United Meetings at 800-426-1122, please give them the following information Z Code # ZJGX Agreement Code 141472. Outside of the United States, please call your local United Airlines Reservation Office. Experience dependable, first-rate service and earn miles in MileagePlus®, United's award-winning frequent flyer program. To enroll in MileagePlus®, log on to www.united.com
Click here to visit United Airlines: Offer Code # ZJGX141472
Transportation
SuperShuttle: Group Code: TG3MB

For special reservation questions call 1-800 BLUE VAN (800-258-3826), available 24/7. Group desk is open Monday to Friday – 6am to 6pm Arizona time. Please use your confirmation number if you need to call customer service after you booked online and give the discount code if calling to book a new reservation. You may begin booking now for transportation between June 26, 2020 to July 12, 2020.
NOTE: Super Shuttle is for Washington Reagan and Washington Dulles Airports only.
Click here to visit SuperShuttle with Group Code: TG3MB
Go The Airport Shuttle:

Click Here to Book a One-Way Trip

Click Here to Book a Round-Trip Trip
AVIS Worldwide Discount (AWD): D529399

When calling Avis at (800) 331-1600 to make reservations, attendees should provide our reservations agents with the discount code D529399 to ensure best available car rental rates. The AWD will be effective from seven days prior to the event until seven days after the event.
Click here to visit AVIS with discount code D529399
Budget Discount BCD #: R198106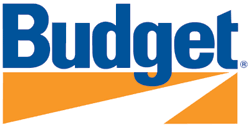 For Reservations call the Budget Desk at 1-800-455-2848. Special rates are guaranteed and available from one week before, through one week after the meeting dates, subject to car availability. Standard rental conditions and qualifications apply, including minimum rental age. Check with your Budget representative for further details.
Click here to visit BUDGET with discount code R198106
---
Back to top