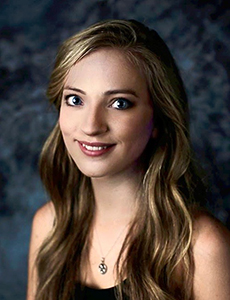 The Elks National Foundation had a successful year of the Emergency Educational Grant program, with our scholars achieving great personal and professional success. This is certainly true for 2015 recipient Rachel Updike, who is grateful for the Elks' support that allowed her to achieve her dreams in college.
Rachel, along with her siblings Cody and Katherine, were sponsored by Lowville, N.Y., Lodge No. 1605 and were informed of the Emergency Educational Grant by a family friend after their father passed.
Now in her last year at Princeton University, Rachel made the most of her college experience with the help of her Elks family. For the last three years, she studied Ecology and Evolutionary Biology, and also enrolled in a certificate program in global health. Rachel knew the rigorous program was perfect for her, as it allowed her the flexibility to explore several areas of science, while satisfying her interest in biology and healthcare.
Despite her rigorous academic program, Rachel is dedicated to balancing academic excellence along with her extracurricular interests. On campus, she serves as a Peer Academic Adviser to underclassmen, helping to answer questions about classes, study abroad, and other academic issues. She enjoys being able to make her peers transition into college life easier, while meeting new people. In addition, she helps tutor her peers in calculus, is involved in the university's Relay for Life chapter, and is an active participant in their intramural sports program.
Rachel is thankful to her Elks family, who helped make her experiences at Princeton possible.
"The Elks National Foundation has been an indescribably valuable part of my success over the last few years," says Rachel. "Without an ENF scholarship, my college experience would have been a lot different. My focus would have switched from my studies to getting more hours at my job. Thank you for your investment in my education."
And while Rachel admits day-to-day life at Princeton can be crazy, she has found time to help those outside her college community, further develop her knowledge of biology and health, and learn more about herself. Over the last several years, she has traveled to South American multiple times, to volunteer at an underfunded health clinic in Bolivia and learn from top researchers in the fields of ecology and coral reef conservation in Panama.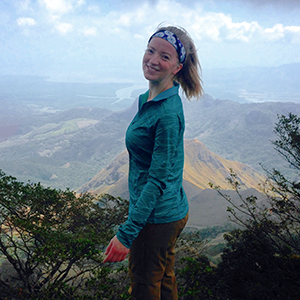 "These experiences were incredible and beautiful, and I did a lot of independent work, strengthened my leadership skills, and learned about myself along the way," says Rachel.
Rachel was also able to learn more about herself and her future career here at home, by working at the Centers for Disease Control and Prevention in Atlanta, working both independently and collaboratively with researchers. Besides learning research methods and meeting with top medical officials, Rachel was able to see her future in public health and government more clearly than ever before. Now nearing graduation, Rachel plans to pursue a master's in public health and later pursue a career in government.
"I have always been interested in national affairs and policy, so an opportunity to explore the areas of government that best suit my skills and interests would be a great way to begin my post-Princeton experience," says Rachel.
In 2015-16, the Elks National Foundation allocated $322,450 to fund the Emergency Educational Grant program for children of deceased or totally disabled Elks. If you know any Elks children who may be eligible to receive an Emergency Educational Grant, encourage them to visit www.elks.org/enf/scholars for information, including eligibility and deadlines.