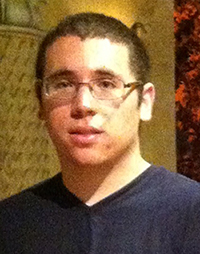 Need directions? New shoes? Want to watch a cute animal video? There's an app for that. Need to raise awareness of an important cause? Now, thanks to the work of young people such as Elks scholar Cory Brzycki, there are apps being developed to help nonprofits raise money, raise awareness, and help students with disabilities.
Cory, a 2013 Legacy scholar sponsored by Manasquan, N.J., Lodge No. 2534 currently attends the Georgia Institute of Technology where he studies computer science. He began looking at the charitable possibilities of apps while still in high school.
"We zeroed in on creating an application that some students with disabilities could use to learn about measuring cups and fractions," explains Cory.
Connecting Students to Nonprofits
Although other priorities drew him away from completing the app in high school, Cory started again after learning about SEMA Development, an organization that seeks to connect talented developers to nonprofits. Student developers looking to gain experience, such as Cory, create apps that are sold through mobile app stores, allowing the buyer to choose which charity they would like to support with their purchase.
"In this model, SEMA allows mobile developers to donate their apps towards social good," explains Cory.
Developing Apps, Developing Connections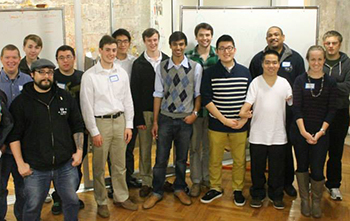 Cory's app focuses on helping children with neural and developmental disorders such as autism advance in certain areas of development by playing quick, simple, easy-to-learn games. The focus is on pattern recognition and how items associate with one another. As the games are driven by the student, the app provides positive reinforcement and instant feedback. Cory hopes this will instill a sense of confidence and independence in the student.
"One of the games presents the user with road signs that they must match with a one word description," explains Cory. "I included things like this to emphasize the importance of pattern recognition. I am hoping the user will be able to take what they've learned using pattern recognition and start to make associative relationships between things in real life."
Cory has been hard at work developing the application for the Android platform and plans to eventually expand the app to the Apple iOS operating system. He hopes more young developers and fellow computer science students will use their talents for social good.
"I'd like to see more students using apps as a way to reach broader audiences or make a difference." says Cory.
Developing a Future with the Help of the Elks
As a Legacy Awards scholar, Cory is already familiar with how the Elks use their talents to change the lives of people in their communities. He particularly remembers how the Elks' generosity allowed him and his family to enjoy Christmas when his brother was ill.
"My brother had to have heart surgery and my parents had already planned a family vacation for the upcoming December to Disney World," says Cory. "The local Elks Lodge was kind enough to offer a wheelchair for my brother to use so that he could join us on the vacation. The kindness of the Elks made it a very special Christmas for everyone."
Cory is also grateful for the financial support of his Elks family, which allows him to pursue his personal and professional goals at the Georgia Institute of Technology. As a freshman, Cory already has grand plans for his future and his impact on the world around him through programming.
"The ENF scholarship has allowed me to free up some of my time to get involved with SEMA," says Cory. "I now am hoping to use programming to change as many people's lives as possible."
Thanks to Cory, if you are interested in helping others, there's an app for that.
In 2013-14, the Elks National Foundation allocated $1 million to fund scholarships for the children and grandchildren of Elks. If you know any Elks children who are high school seniors, encourage them to visit www.elks.org/enf/scholars for information, including eligibility and deadlines.