Motivate, Move, Match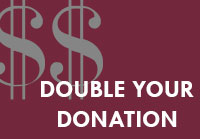 To the Elks at Cynthiana, Ky., Lodge No. 438, the company 3M stands for Motivate, Move, Match. Through a volunteer-hour matching program sponsored by 3M, the Cynthiana Elks raised an additional $9,500 for the Elks National Foundation.
Each year, by matching an employee's volunteer service with a $250 grant, 3M encourages current and retired employees to give back to their communities. With the desire to build stronger communities and the incentive of the volunteer grant, the Cynthiana Elks contributed more than 2,800 hours of service in 2012-13.
The Gift of Time
Whether they serve local youth as little league coaches or help those in need by serving dinners at the Lodge, the Cynthiana Elks stay busy building stronger communities.
"Members think differently about volunteer grants than monetary donations," says Cynthiana member Lynn Hicks. "This way, they get to donate their time to the community and also help the Lodge."
Room to Grow
In previous years, only a few Cynthiana Elks 3M employees had taken advantage of volunteer grants. This year, the program really took off.
"I volunteered for a matching gift last year," explains Cynthiana member Jeffrey Clifford. "I mentioned it to another member and since then we've recruited more members at the 3M plant."
The Cynthiana Lodge boasts 60 percent participation of 3M employee members in the volunteer matching program. They've set their goal for 100 percent this year, and hope to achieve it by promoting the program earlier in the year.
"Members will join if they know their company is a matching gift sponsor," advises Clifford. "The most important thing is to get the word out."
Many employers will match gifts given to non-profit organizations. Some match volunteer time with a monetary donation. Check with your employer or visit www.elks.org/enf/WorkplaceGiving.cfm to see if you can double the impact of your gift to the ENF.
---
Back to top