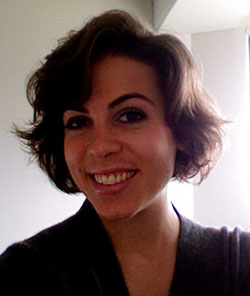 Q: How did you choose to attend Williams College and how did you pick your major?
A: I majored in political science with a concentration in environmental studies. I had been interested in environmental issues throughout middle and high school, and wanted to focus on the legal aspects of it. Williams had a concentration in environmental studies. It was a great school with a very dedicated student body and a strong community. I loved it.
Q: What have you been up to since graduation?
A: After undergrad, I was a paralegal in New York City for two years, trying to explore the legal field as best I could. Then, I went to law school at Cornell and graduated in May 2011. Now I'm working at Columbia Law School in their Center for Climate Change Law. We work with scientists and economists, and do research. We have a lot of liberty to pursue projects and do creative multidisciplinary work. It's nice to have that freedom so early in my career.
Q: What did your ENF scholarship mean to you?
A: Certainly the financial aspect of it was significant. But even more than that, it was an affirmation at a time when I was going through a big change in my life. It was beneficial to me to know that I had done great work in high school and contributed to my community. Especially having grown up in a small community and being thrown into the college atmosphere, it was helpful to know I had so much to contribute. Receiving that phone call is still a really proud moment for me.
Q: What was your favorite memory from attending the Elks Convention?
A: Actually, I wasn't able to go. I had a missed connection in Chicago due to the weather, which was definitely too bad. But I was able to attend a variety of local events. It was so heartwarming to be a part of the Elks community and to see how much they appreciate young people involved in the community. I enjoy being a part of a group that is so focused on giving back. I'm sure that being at the Convention, I would have felt that 10 times over.
Q: What does being an Elks scholar mean to you?
A: It's a reminder that you have a lot to contribute to your community, and that's something you should be doing throughout your life.
Q: What advice do you have for other Elks scholars?
A: Always try to stay involved and remember how fun and how exciting that is. You get caught up in your job, so think back to that time and how inspiring it was.
Q: What is an interesting fact about you that most people would find surprising or unexpected?
A: I grew up writing to a lot of pen pals, and I still keep in touch with four to five of them regularly. It's an incredible experience to build those kinds of relationships through written letters.