Sit back and let me tell you a story. A story about a young woman who worked hard and dreamed big. A story about the adventures she's had along the way.
Once Upon A Time
Once upon a time, in a rural Missouri town, a young Lei'La' Bryant discovered the magic of books. She learned about faraway places and dreamed that one day she would be able to travel the world for herself. Lei'La' wanted to go to Harvard University, so that she could learn more about storytelling and one day become a teacher.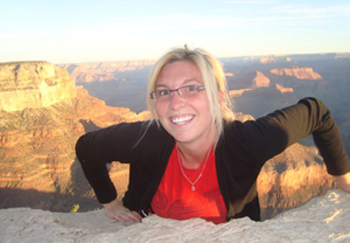 In 2007, Lei'La', sponsored by the Lake of the Ozarks, Mo., Elks Lodge No. 2517, received the Elks National Foundation 2nd place Most Valuable Student Scholarship of $40,000. With the support of the Elks, Lei'La' traveled across the country to study English and Folklore & Mythology at Harvard.
"I was nervous going to Harvard," says Lei'La', "but the Elks were there to keep me motivated, to remind me that there were people who believed in me, even when things got hard."
In A Land Far, Far Away
To learn more about storytelling, our heroine traveled to Scotland. She spent several weeks living with a caravan of Scottish Travellers as an apprentice storyteller. Lei'La' learned about their stories, which had been passed down for generations, and learned to make up her own stories on the spot.
Upon leaving the Scottish Travellers, Lei'La' settled in Edinburgh, Scotland, where she met many storytellers, each leading her to another storyteller, like bread crumbs through a forest. She followed the trail, each storyteller sharing their own experiences and stories with her along the way.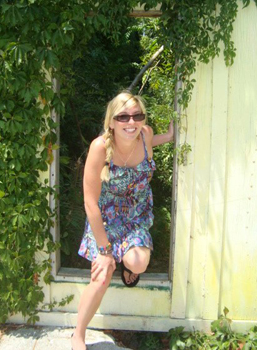 Lei'La' learned variations of many well-known fairytales, including Cinderella who, in the Scottish version, saves the prince after escaping captivity. These stories inspired her final thesis at Harvard—Gender Power Dynamics in Scottish Fairytales.
Happily Ever After
Graduating from Harvard in 2011, Lei'La' set out on a new journey—writing a novel. A publishing company has already picked up her young adult novel, set in a fantasy world complete with magic, flying unicorns, and a kid who discovers he is the key to the world.
So what is next for our dreamer? Teaching. Through Teach for America, Lei'La' will be teaching on a Navajo reservation in New Mexico.
"I want to work native Navajo stories into my teaching to engage the students," says Lei'La'. "I want to help other rural students, like myself, reach their full potential."
After teaching, Lei'La' hopes to help disadvantaged students through studying education policies.
And that, dear reader, is where our story ends. But it is only the beginning for Lei'La', a rural girl from Missouri who set out to tell stories and change the world. Her journey has been successful already; who knows what the next chapter will hold…dragons maybe?
The End.
In 2012-13, the Elks National Foundation allocated $2.296 million to fund the Most Valuable Student Scholarships. For more information about the Most Valuable Student scholarship program, including eligibility and deadlines, visit www.elks.org/enf/scholars.