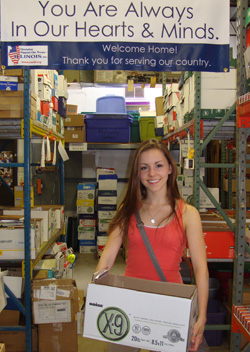 A Dream in Any Language
Kolegium. Marzenie. Uczony. The words college, dream and scholar might not mean much to you when written in Polish, but to top female Most Valuable Student scholarship winner Joanne Dynak, these words mean the world.
Her parents moved to America from Poland to give her better opportunities. She spoke only Polish until she went to elementary school, where she gradually learned to speak English.
Today, Joanne's college dream will come true. With the help of her MVS scholarship, sponsored by Chicago Northshore, Ill., Lodge No. 1316, Joanne is headed to Harvard to study business with a focus on international development.
"This scholarship changed my perspective of what my college experience will be for the next four years," says Joanne. "There are so many opportunities I can take advantage of now because of this huge award."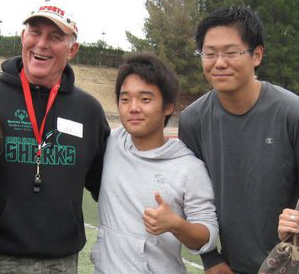 Déjà Vu
David Lim has seen firsthand the Elks caring and sharing—his sister received an MVS scholarship in 2011. And now, David is excited to join the Elks family, too, as the top male Most Valuable Student scholarship winner, sponsored by Santa Clarita, Calif., Lodge No. 2379.
"The Elks helped our family tremendously," says David. "Now that I've won the MVS scholarship, the Elks will become an even more vital part of my family."
David will follow in his sister's footsteps to Harvard, where he plans to study economics and pursue his love of business.
"It is unexplainable how much this scholarship will help me," says David. "It will give me the opportunity to reach my potential without worrying about monetary limitations."
Join us in welcoming the entire class of 2012 Elks scholars to the Elks family! Click here for the complete list of MVS and Legacy Awards winners.
In 2012-13, the Elks National Foundation allocated $2.296 million to fund the Most Valuable Student Scholarships. For more information about the Most Valuable Student scholarship program, including eligibility and deadlines, visit www.elks.org/enf/scholars.