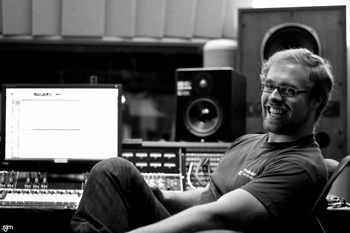 A born musician, Robert Rossman, a 2008 Most Valuable Student scholarship recipient sponsored by Lakewood, Ohio, Lodge No. 1350, feels lucky to be studying Recording Arts at Indiana University. After recording an album with his high school band, Robert knew that he wanted to pursue a degree that has a heavy focus on audio.
"Recording fascinates me," says Robert, "because there are an infinite number of ways you can manipulate sound. Every time you work on something, it's completely different."
Thanks to the Creative Activity Grant from Indiana University and some creative fundraising, over the summer Robert was able to produce and record a full length album of his friend Ari's music. Ari has been writing music since he was 14, and Robert had been looking for a chance to record it.
Both Robert and Ari were heading to California for internships. During the day, Robert worked at a post-production facility in Hollywood and at night he recorded the album in Ari's parents' living room.
Completing the recording in California was just the first step, however. Upon returning to Indiana, they rented a recording studio to mix and master the album themselves. This hands-on experience was a highlight for Robert. The studio gave him the opportunity to work with new tools and equipment, and expand his knowledge of the recording process.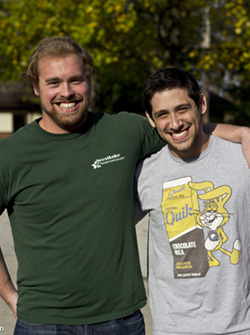 "It's crazy to think that we used less than ten microphones and came out with something that sounds so professional," says Robert.
The album, Popular People by Ari Kaplan, released on December 13, 2011, under Robert's own record label. You can check out the album on iTunes.
Robert's ENF Scholarship has made it possible for Robert to expand his education to include opportunities like recording a friend's music, while still allowing him time to give back to his community.
"Being an Elks scholar is an honor," says Robert, "Being involved with the Elks has also made me realize the importance of community. In the spirit of the Elks, I volunteer at Big Brothers Big Sisters and work for an organization delivering food to elderly people in the Bloomington community."
Robert is graduating in a few weeks and, after spending the holidays with his family, he is moving to Los Angeles to work in film and television audio post-production. He will continue to produce records on the side.
In 2011-12, the Elks National Foundation allocated $2.296 million to fund the Most Valuable Student Scholarships. For more information about the Most Valuable Student scholarship program, including eligibility and deadlines, please visit www.elks.org/enf/scholars.