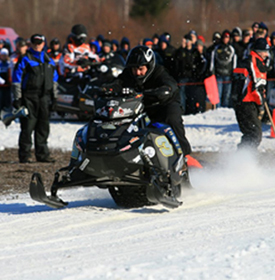 Growing up on a farm in Saint John, Wash., Neil Miller loved to tinker with farm vehicles. This curiosity led to his decision to study engineering. In 2008, Neil, sponsored by Greater Spokane, Wash., Lodge No. 228, received a Most Valuable Student scholarship to help make that dream a reality.
After his first year studying mechanical engineering at the University of Idaho, Neil received an internship to work with the school's snowmobile team. Each year the team works on a snowmobile for the Clean Snowmobile Challenge, an annual competition sponsored by the Society of Automotive Engineers. At the challenge, each team modifies a snowmobile to meet the strict national park standards for noise and emissions.
As a member of the team for two years now, Neil has helped with everything from the design and building of parts to tuning the engine and cleaning the shop. Neil works on the project after his classes three days a week and spends every weekend after winter break testing the snowmobile.
The challenge has given Neil something that all college students crave, real world experience.
"The most important thing the snowmobile team has taught me is how to apply the knowledge that I have learned in the classroom," says Neil.
The finale of their hard work is the National Snowmobile Competition. It is a six day competition with various events to measure the snowmobile's performance and emissions. Neil's team took third place in last year's national competition.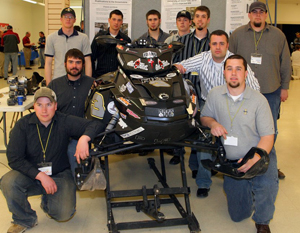 This summer, Neil is again interning with the snowmobile team, tuning a new engine in hopes of giving their team a head start. Neil is grateful for his Elks scholarship, which made this possible.
"My Elks scholarship has allowed me to spend my free time working on the snowmobile and furthering my education in mechanical engineering without worrying about a part time job," says Neil.
After graduation next year, Neil plans to serve as a mentor for the Clean Snowmobile Team while working on his master's degree in mechanical engineering from the University of Idaho. His master's thesis topic: the snowmobile. Now that's what we call passion!
In 2011-12, the Elks National Foundation allocated $2.296 million to fund the Most Valuable Student Scholarships. For more information about the Most Valuable Student scholarship program, including eligibility and deadlines, please visit www.elks.org/enf/scholars.