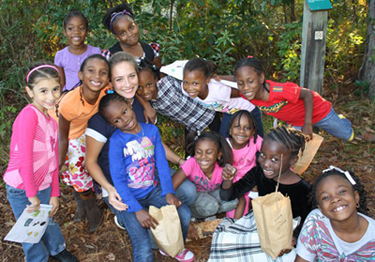 We are pleased to announce the 2011 Gunther & Lee Weigel Medical School Scholarship recipient—Rory Nicolaides from Jacksonville, Fla. Rory will attend medical school at the University of Florida in the fall where she plans to study pediatrics.
Thanks to the Gunther & Lee Weigel Medical School Scholarship, Rory will receive $20,000 over four years toward her medical school education.
The scholarship was established through the generosity of Lee Weigel, widow of Gunther Weigel. Lee lost her husband of 51 years in November 2009. Gunther was a longtime member of Miami, Fla., Elks Lodge No. 948, and he was passionate about the Foundation's scholarship programs. Lee established this scholarship to improve the quality of healthcare in our country by helping an Elks scholar pursue a career in medicine.
Caring for Others
Rory received a 2006 Most Valuable Student scholarship sponsored by Orlando, Fla., Lodge No. 1079. She graduated from the University of North Florida in 2010, and since then she has devoted her time to serving others.
After graduation, Rory went on to work at GIRLStart National Literacy Project, an after-school literacy program that serves young girls in the Jacksonville area. Rory is a first grade teacher for 15 girls. She helps build their reading skills, self-esteem and overall academic success.
Rory's service doesn't end there. For three years, Rory served as a caregiver for two children with cerebral palsy.
"Caregiving showed me my true desire to pursue medicine," says Rory. "Every child I met during my community service has been a large influence in my decision to become a pediatrician."
A Strong Foundation
As Rory heads to medical school to fulfill her passion for helping children, her service to community will not end. Rory remembers helping her grandfather at the Miami, Fla., Lodge No. 948 where he was a member. She has always been aware of the Elks and the work they do to better communities.
"During activities such as passing out toys to children at Christmas, I shared in the Elks' spirit of giving back to our youth," says Rory.
Rory will continue giving back to youth in profound ways as she becomes a doctor. We can't wait to see how Rory helps others during the next four years and beyond!