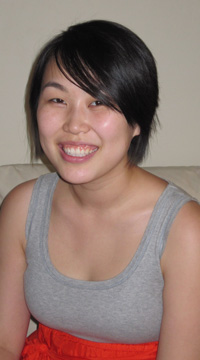 Lin Yang has spent four years using her talents to help others. Now that it's time to graduate, she isn't stopping. Sponsored by Ann Arbor, Mich., Lodge No. 325, Lin attended Georgetown University, with the help of her Most Valuable Student scholarship.
"Having financial security has allowed me to not only focus on my studies, but also explore my interests," Lin says. "The Elks have given me steady support for four years, even through the financial crisis."
While her MVS scholarship gave her financial security, it also sparked an idea. Lin recently started writing a blog, www.yangachievers.com, which gives tips and advice to high school seniors on how to apply for scholarships of their own.
"When I started applying for scholarships during high school, I always wished there was someone who could show me the ins and outs of the application process," she says. Lin was helping her younger sister apply for scholarships when she realized she could help others through the use of social media.
While the blog is her newest endeavor, Lin has been busy helping others throughout college. Lin helped found the Georgetown University Math and Science Hands-On Enrichment program (GUMSHOE), a group that tutors students in the D.C. public schools.
"Our students love the hands-on experiments we design," she says. "In the past we have dissected cow hearts, diagnosed ailing human simulators and extracted DNA from strawberries."
Lin is also a member of Hilltop Consultants, which sparked the idea for her own career path. The group works with local non-profits to help them with strategic and marketing solutions, but for Lin it means much more.
"Hilltop Consultants works at the intersection of the business and non-profit worlds, it's a place I want to be professionally in the future," she says. And she will be. After graduation, Lin will start working at Dean & Company, a management consulting firm in Washington, D.C.
The Elks National Foundation gave Lin a boost to do great work throughout college, and we're sure that after she graduates she will do even more with her talents to help others.
In 2010-11, the Elks National Foundation allocated $2.296 million to fund the Most Valuable Student Scholarships. For more information about the Most Valuable Student scholarship program, including eligibility and deadlines, please visit www.elks.org/enf/scholars.