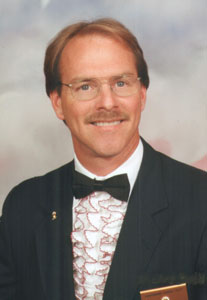 Sometimes old methods work best, but sometimes fresh ideas mean big success! Scott Lyman, Michigan's State ENF Chairman, shared some fresh ideas that raised big dollars at the Michigan Elks fall State Convention this year.
The casino where the convention was held pitched in to help. It donated 75 certificates, each redeemable for $10 worth of casino tokens. Lyman offered the certificates as a prize to anyone who donated $10 or more to the ENF during the convention. Within 45 minutes, Lyman collected $750! Lyman was sure to keep careful track of each donor to ensure that every individual received credit and each donation counted toward the donor's Lodge per-capita goal.
By day's end, Lyman's appeal with the casino certificate incentive raised a whopping $1,885. Lyman likes to make fundraising for the ENF fun and exciting, both for himself and for the Elks in his state. He looks forward to working with the casino again for big success next year!
---
Back to top