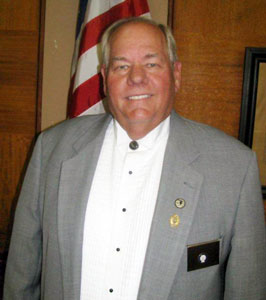 As the Fort Pierce chairman for more than five years and currently leading the state for per capita, James Johnson knows a thing or two about fundraising. While he's aware that events and functions can provide a successful way to fundraise, he takes a somewhat different approach.
Johnson recently mailed a round of appeal letters to donors who he knew were interested in the ENF but had lapsed in their support. With the letter, he included an ENF in your State flyer, which shows how much the ENF gives back to a state, and a list of this year's grants and appropriations. He also mentioned the last time they donated.
"If they're interested in the Foundation and especially if you know them, they'll get back to you," says Johnson.
With a Lodge of more than 1,000 members, Johnson doesn't rely solely on letters. He also speaks at indoctrination and asks new members to get Elkdom in their hearts. Johnson doesn't mind fundraising because he enjoys helping the Lodge reach its charitable goals.
"It's all in the ask," he states. "If you don't ask, you're not going to get anything!"
Visit the Sample Letters section of your chairperson training disk for more appeal information and sample letters. For more information about other featured volunteers, visit our website at www.elks.org/enf/volunteers.cfm.
---
Back to top